Pradhaan Air Express, a new cargo airline, announced on Wednesday that it had gotten the No-Objection Certificate (NOC) from the civil aviation ministry and that it planned to start operating commercially later this year.
The Delhi-based cargo carrier was founded by Nipun Anand, the head of airline general sales at Zeal Global Corporation. It plans to launch its operations with an A320 freighter that will be converted, and that is scheduled to arrive in Delhi later this month.
The world's first A320 converted freighter will fly for India's brand-new all-cargo airline later this year, according to the business.
According to Pradhaan Air Express, the freighter would provide charter services to Indian shippers and freight forwarders on both domestic and foreign routes.
"We appreciate our lessor trusting us enough to provide the first A320 freighter conversion for the Indian market. This will guarantee dedicated cargo capacity, increasing the industry's independence, "

Anand, the CEO and creator of Padhaan Air Express, remarked
According to the company's press release, the launch of the new cargo airline supports the government's goal of pushing through 10 million tonnes of cargo annually by 2030 and propels India's air cargo business up the world rankings.
According to Vipul Bhalla, CBO, Pradhaan Air Express, the air cargo business in India has untapped domestic and international potential that is being fueled by numerous initiatives to become a global hub for cargo services.
We hope to contribute in some little way to the ambitious goals of the Indian cargo business by providing specialised services and on-demand charters, he continued.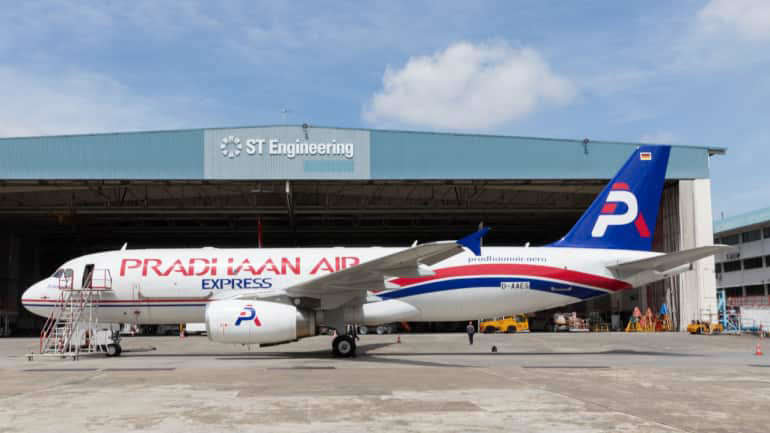 According to the press release, Elbe Flugzeugwerke (EFW), a partnership between ST Engineering and Airbus, converted the plane at its facility in Singapore. The plane was leased from Vaayu Group/ Astral Aviation. According to the firm, Pradhaan Air Express will be the first airline in India to fly an Airbus narrow-body freighter, which has a palletized main deck and a payload capacity of 21 tonnes.
"It's like a dream come true to fly the first A320-converted cargo to India. By year's end, a second aircraft will be added, and plans call for future fleet growth "said Anand.
Also read:
DGCA issues notice to SpiceJet for poor safety oversight
Join our telegram group for more updates-
Stay updated…