Sources have revealed that Sanjiv Kapoor, appointed as Jet Airways CEO designate, resigns from the airline after being with the company for a year. Kapoor joined the airline in April 2022.
Sanjiv Kapoor has been an aviation industry veteran, occupying leadership roles in multiple airlines like Vistara and SpiceJet.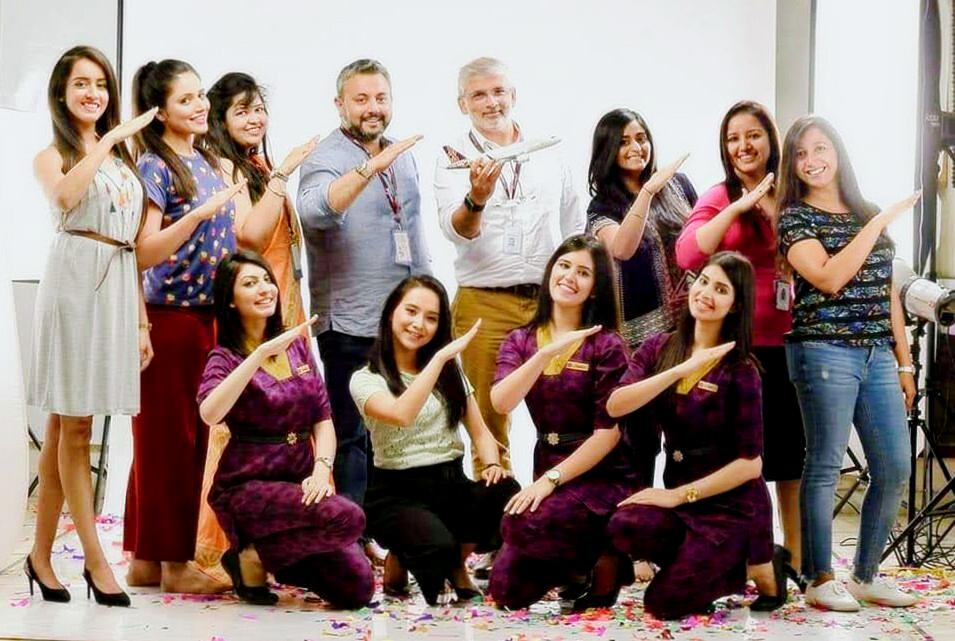 Jet Airways CEO Resigns
Jet Airways resumed its operations in India in 2021 after a hiatus of nearly two and a half years. Under Kapoor's leadership, the airline started by operating on domestic routes until it had the 20 aircraft required for international flights.
Prior to its financial crisis that led to its suspension in April 2019, Jet Airways was one of India's most prominent airlines.
Earlier this week, the Accountable Manager, Captain P P Singh, resigned from the airline. The information is shared by senior Indian journalists on their Twitter accounts.
Accountable Manager Captain P P Singh has resigned from the airline. The information is shared by senior Indian journalists on their Twitter accounts.
The Indian Journalist Tarun Shukla tweeted about it, and he wrote, "His tone on Jet's future was somber telling me: Frankly, one hopes Jet flies, everyone hopes…only thing is at the moment I think I need to move to something different."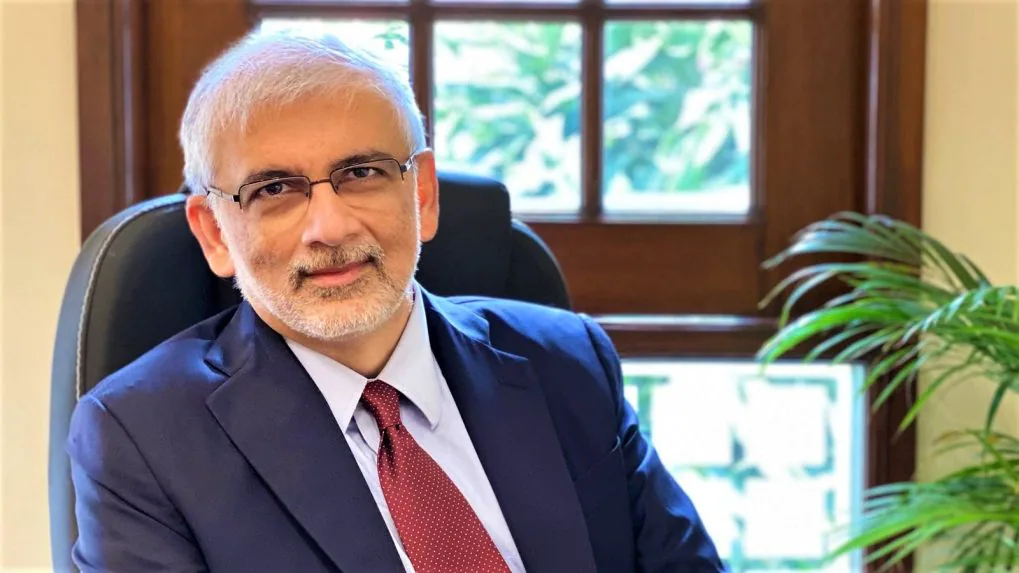 About Sanjiv Kapoor, CEO of Jet Airways
Mr Kapoor is a well-known veteran in Travel and Aviation Industry. He is the man who needs no introduction. However, some of you may not know his education and experience, so here's a glimpse.
Sanjiv, back in 1986, completed his Bachelor's in Computer Science from Dartmouth College in Hanover, New Hampshire. The college is a private Ivy League research university.
Furthermore, he completed his master's at another well-known institute. The Wharton School of the University of Pennsylvania is the world's first collegiate business school. He did his MBA in Strategic Management.
After graduating from Wharton, he worked at renowned companies such as Oracle, Northwest Airlines, Bain & Company, and more. He returned to India and joined Spicejet Airlines as Chief Operating Officer (COO).
Furthermore, as mentioned earlier, he joined Vistara in 2016 as Chief Strategy and Commercial Officer. He also led the Oberoi hotels as the president for almost a year before joining Jet Airways as Designated CEO.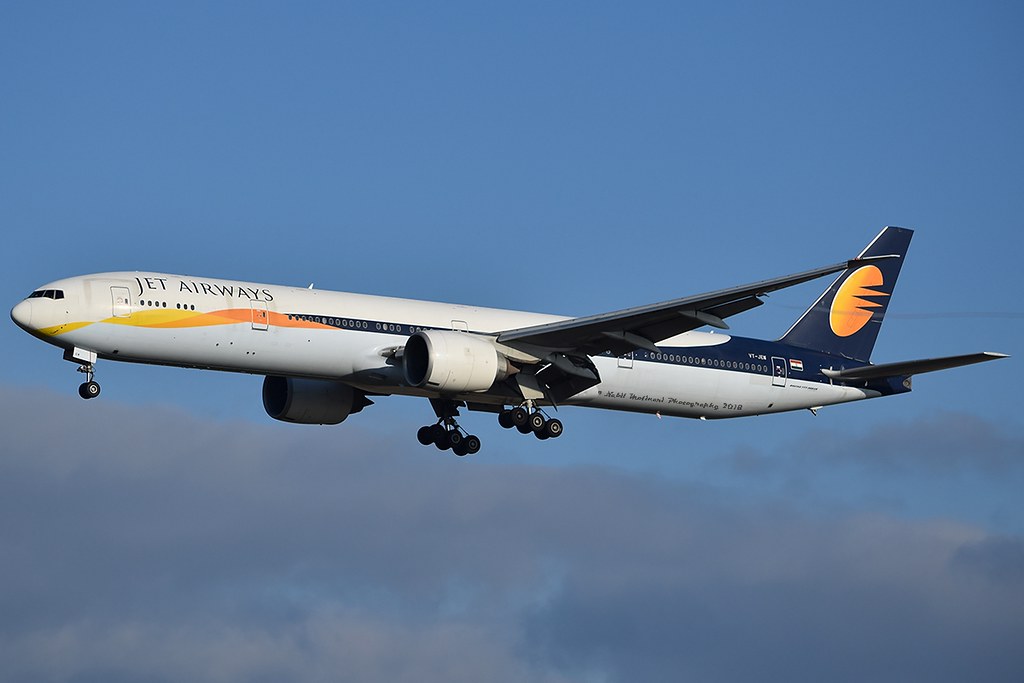 Kalrock Jalan to halt Boeing 777s
According to the Business Standard, lawyers representing the Kalrock-Jalan consortium. The potential owners of Jet Airways appeared in a Mumbai National Company Law Tribunal (NCLT) hearing on April 20. To halt the sale of three B777-300(ER) aircraft to a subsidiary of ACE Aviation Holdings. It is called Ace Aviation VIII Limited, a European cargo airline.
The aircraft was put up for auction by Jet Airways' monitoring committee. Ace Aviation VIII Limited placed a deposit of USD 4.6 million on them in the second half of 2022.
The transaction was supposed to be completed by mid-December. Still, it was put on hold, causing the winning bidder to take the matter to the NCLT after the monitoring committee allegedly stopped responding to their queries.
Kalrock-Jalan's lawyers informed the NCLT last week that they will file an intervening application to oppose the sale. Further, the consortium is in the process of acquiring Jet Airways and plans to restart operations after its closure in April 2019.
Jet Airways had nine B777-300(ER)s in its fleet at that time. Subsequently, Three of these planes have been scrapped, and one is at Mojave for scrapping. However, five B777s remain in India, with Ace Aviation Holdings planning to acquire three of them.
Bottom Line
Jet Airways might see more hurdles as they get closer to restarting their operations. The airline core committee members have strong Business acumen in Aviation and Travel Industries. With this, we can expect Jet to return to the skies and stand up to its reputation.
Despite facing many obstacles, Jet Airways have covered a lot of ground and are a few steps away from getting started. In addition, Jet Airways will be the first defunct airline to restart its operation in India.
Will Jet Airways restart its operations? Let us know your thoughts in the comments.
Stay tuned with us. Further, follow us on social media for the latest updates.
Also Read: US Airlines, Including American, United, Delta, and Southwest, want you to Dress Properly – Aviation A2Z
Join us on Telegram Group for the Latest Aviation Updates. Subsequently, follow us on Google News.