The Air India airline stated in an order that it is "a legal requirement to raise a Mandatory Occurrence Report (MOR) for all reportable incidents to the Directorate General of Civil Aviation (DGCA) by the FSD (flight safety department) within a 12-hour reporting window."
A senior airline official acknowledged that the order was a direct result of the pilot, who, according to a complaint by a cabin crew member, not only invited a female friend to the cockpit but also gave the cabin crew instructions to make the cockpit "look inviting" and ordered them to serve his friends drinks and food that was intended for business class passengers.
"The directive follows the previous incident (which happened on February 27), in which the pilot disobeyed rules by allowing a friend inside the cockpit.
It appears that the airline has now understood that the issue was brought up to them on March 3. Still, the FSD did not address it and only began taking action after media outlets highlighted the breach, continued the official who wished to remain anonymous.
The aviation authority of India requested an investigation
To identify possible hazards, address safety flaws, and stop accidents from happening in the future, AI's instruction placed a strong emphasis on the value of prompt reporting of safety events. It requested that the airline staff put safety first.
Your passengers and crew's safety and well-being are always your top priorities as aviation professionals. According to the directive, you must report any safety events or incidents that occur during your flights to preserve and improve aviation safety.
"Reporting safety events can aid in locating possible dangers, addressing safety flaws, and averting future tragedies. It is critical to keep in mind that disclosing a safety event does not constitute an admission of guilt but rather is an essential first step in raising aviation safety, it continued.
Air India Aviation Safety
Additionally, the airline advised that any incidents or worries about crew weariness, inadequate training, or other human variables that can affect safety should be reported. "By reporting safety incidents, you assist in locating and resolving possible risks before they can cause damage.
The order stated that the Air India Flight Safety website is the primary platform to be used for reporting all Mandatory Reports (MOR), noting that doing so not only increases aviation safety but also aids in creating a culture of safety within Air India.
Even though the incidence of a drunk person peeing on another passenger was immediately reported to "all the concerned officials and top management," "a major delay in taking action" was still observed, according to a second airline official, who stated that the problem does not stem from reporting delays.
"The airline must understand that the delay is not in reporting the incidents but in the departments acting slowly."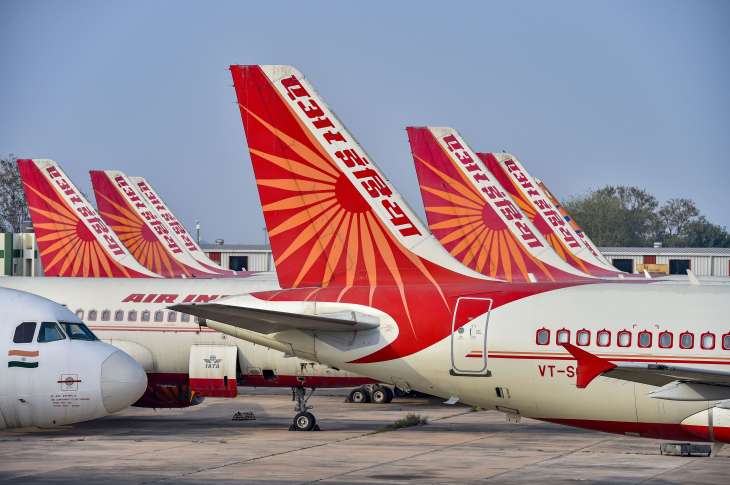 Stay tuned with us. Further, follow us on social media for the latest updates.
Also, read Pakyong Airport In Sikkim Resumes Flight Operations | Exclusive
Join us on Telegram Group for Latest Aviation Updates. Subsequently, follow us on Google News.