As of 21:00 ET, storms across the United States had resulted in over 4,500 delays and nearly 500 flights cancellations, with Dallas-Fort Worth International Airport being one of the worst hit.
Approximately 28% of American Airlines' mainline flights and 26% of Envoy Air's (a United States regional airline) operations were delayed today, severely hampering the company's operations in North Texas.
American Airlines flights
With 70 delays and 13 cancellations, or 12% and 2% of PSA Airlines' scheduled flights, there were also repercussions for PSA Airlines' operations. Further, the storms in the vicinity greatly impacted Dallas Love Field. Where low-cost carrier Southwest Airlines has its hub.
In addition to the 22% of arrivals that were delayed, 27% of the departing flights from DAL were also delayed. Furthermore, Postponed arrivals and departures accounted for eight and nine percent of the total.
Weather also had an impact on airports in Austin, Houston, and El Paso, making Texas the worst-hit state. However, storms also had an impact on air travel in several other cities, including Seattle, San Francisco, Newark, Chicago, Atlanta, Denver, and more.
At DFW, 43% of departing flights were delayed, another 16% were canceled, and 39% of arriving flights experienced delays.
| Airline | Delays | Cancelations |
| --- | --- | --- |
| American Airlines | 923 (28%) | 136 (4%) |
| Delta Air Lines | 305 (10%) | 2 (<1%) |
| United Airlines | 339 (13%) | 14 (<1%) |
| Southwest Airlines | 1108 (26%) | 85 (2%) |
United States Flights Affected
A similar incident with Southwest Airlines
Southwest is the carrier that is most adversely affected once more. Further, the Dallas-based carrier seems to be struggling to get lucky.
Last week, at Southwest Airlines' request, the FAA requested a ground stop for all of its aircraft due to a technological issue. Subsequently, no evidence supports the claim that internal organization issues—or a lack thereof—are to blame for the Southwest operations' problems.
Dallas Love Field, Houston Hobby Airport, and Denver International Airport—three airports that are crucial to Southwest's operations—were impacted today.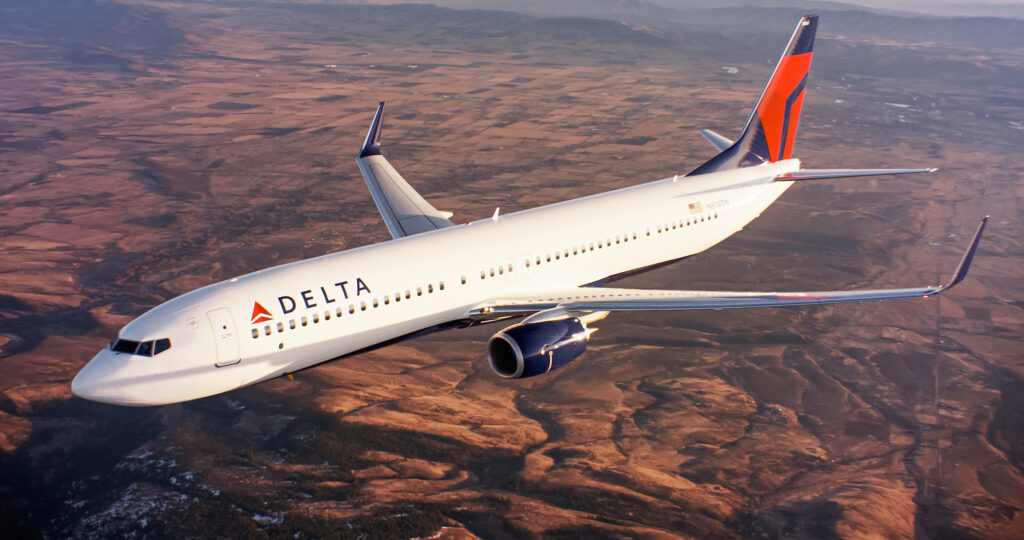 Delta Flights and Houston, United States
Twenty percent of daily departures and arrivals at HOU were delayed. Furthermore, with 60 departing planes and 61 arriving. Subsequently, one percent of operations were canceled, or just five outward and six incoming flights.
Given that Denver is a busier airport than DAL and HOU, outbound delays there were more substantial in terms of numbers but made up a smaller portion of operations.
Approximately 17% of daily departures, or 141 departing flights, and 15% of operations, or 142 inbound flights, were delayed. Less than 1% and 1% of departures and arrivals, respectively, were canceled: 7 and 16.
In the past few months, Southwest has been included in a lot of headlines, most of which have not been favorable for the company's public relations (PR).
Immediately following Southwest's statewide ground stop last week, it was announced that the Department of Justice would be cooperating with the Department of Transportation's investigation into the catastrophic holiday meltdown that would occur at the end of 2022.
Regulators are going to look at what around 17,000 flights were canceled in approximately a week in December as a result. Furthermore, the investigation for which Southwest retained a consulting company.
Stay tuned with us. Further, follow us on social media for the latest updates.
Also, read Akasa Air 20th Aircraft will be the first Boeing 737 MAX 200 for India | Exclusive
Join us on Telegram Group for Latest Aviation Updates. Subsequently, follow us on Google News.