As S7 aircraft are painted for the Doha-based airline, Qatar Airways, it appears that the company will eventually fly the 737 MAX 8.
Qatar Airways is planning to use the Boeing 737 MAX 8 for its short-haul flights, so it appears that the airline's new Boeing narrowbodies will be acquired in a secondary manner from an order made by Russian airline S7.
Qatar Airways
According to fleet data, S7 originally ordered nine MAX 8s for the oneworld Alliance member, but due to sanctions brought on by Russia's invasion of Ukraine, those orders are no longer able to be fulfilled. Nine Boeing 737 MAX 8 aircraft, at least, are scheduled to be delivered to Qatar Airways, reports Planespotters.net.
The following list includes these aircraft's current and previous registrations:
A7-BSA (ex VP-BXE)
A7-BSB (ex VP-BXI)
A7-BSC (ex VP-BXJ)
A7-BSD (ex VP-BXK)
A7-BSE (ex registration unknown)
A7-BSF (ex VP-BXF)
A7-BSG (ex VP-BXM)
A7-BSH (ex VP-BXG)
A7-BSI (ex VP-BXH)
Data from ch-aviation.com analysis revealed that Air Lease Corporation made the order for S7's 737 MAX aircraft in 2012. Even though the 737 MAX crisis stopped 737 MAX operations and deliveries to Russia, the Russian airline received its first 737 MAX in 2018.
Despite other significant regulators having given the MAX the go-ahead to restart passenger service during the pandemic, the nation's regulators took their time recertifying the type for service after the global grounding.
While the government's decision to attack Ukraine and the sanctions that followed would kill any chance of the type returning to Russian skies, the Russian New Agency TASS would report that MAX recertification was "in progress" as of early February 2022.
Also, read
Qatar Airways announced
When it comes to the Boeing 737 MAX, Qatar Airways has had an intriguing and unusual relationship. The airline had previously made an order for the type, with the aircraft going into service with Air Italy, a company in which Qatar Airways owned a 49% stake. The Italian carrier would eventually stop operating, but Qatar Airways announced that it would not use the airline's 737s on its own routes from Doha.
Qatar Airways would turn to Boeing to accomplish its fleet modernization objectives amidst a tense legal dispute with Airbus and the cancellation of its A321neo order.
The airline announced publicly that it would be the 777X freighter's launch customer and made a sizable order for 737 MAX 10s. The airline has kept its promises to Boeing even though it has since resolved its conflict with Airbus and had all of its orders with the European aircraft manufacturer restored.
Anticipating 25 737 MAX 10s from Boeing
Using information from ch-aviation.com, we can see that the airline is still mentioned as anticipating 25 737 MAX 10s from Boeing and its entire, initial A321neo order from Airbus.
Nevertheless, it's entirely conceivable that the airline has since changed its agreement with Boeing and substituted some 737 MAX 10s for some abandoned MAX 8s.
It makes sense that Qatar Airways would choose the MAX 8 to replace the Airbus aircraft given that many of the airline's A320-200s are now more than ten years old. The airline had indeed revealed plans to use the Boeing jet on short-haul flights, according to Airways Magazine.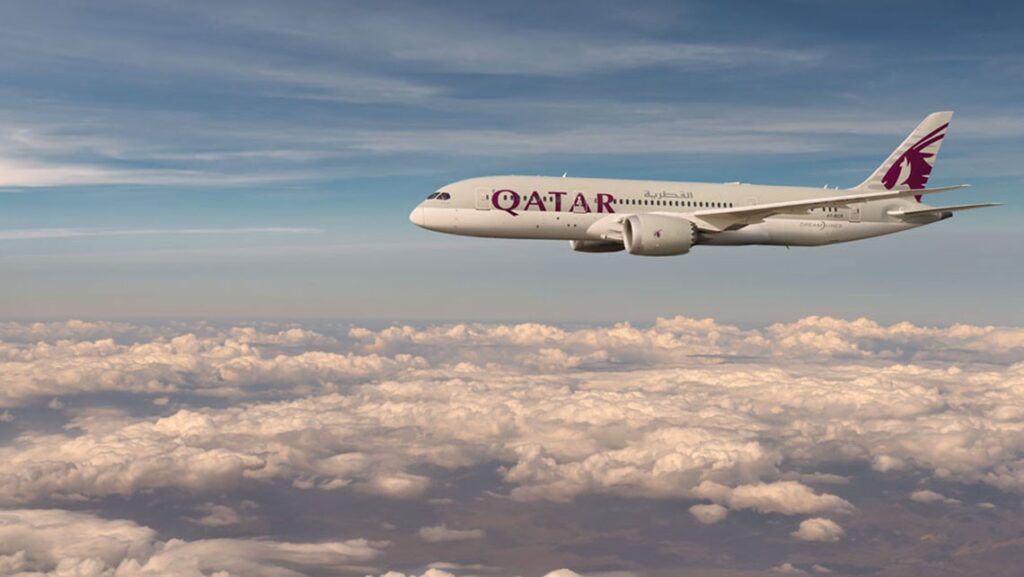 With the purchase of 737 MAX aircraft originally intended for S7, Qatar Airways enters the Turkish Airlines group. Five 737-8s intended for S7 were delivered to Turkish Airlines subsidiary AnadoluJet in June of last year, according to a story we published at the time.
Thank you
Stay updated with Avitaiona2z.com