11th December, according to the industry source and journalist at Reuters, Tata owned subsidiary carrier Air India is all set to place a historic order for around 500 planes.
Air India's Mega order for 500 Planes
The source has revealed that order can be of tens of Billions of US Dollars. The order will include both Airbus and Boeing planes.
The orders will possibly include 400 Narrow body airliners like Airbus A320 and Boeing 737 (Mostly B737 MAX). While other 100 can be Widebody aircraft which can be Airbus A350 and Boeing 787 Dreamliner and B777s.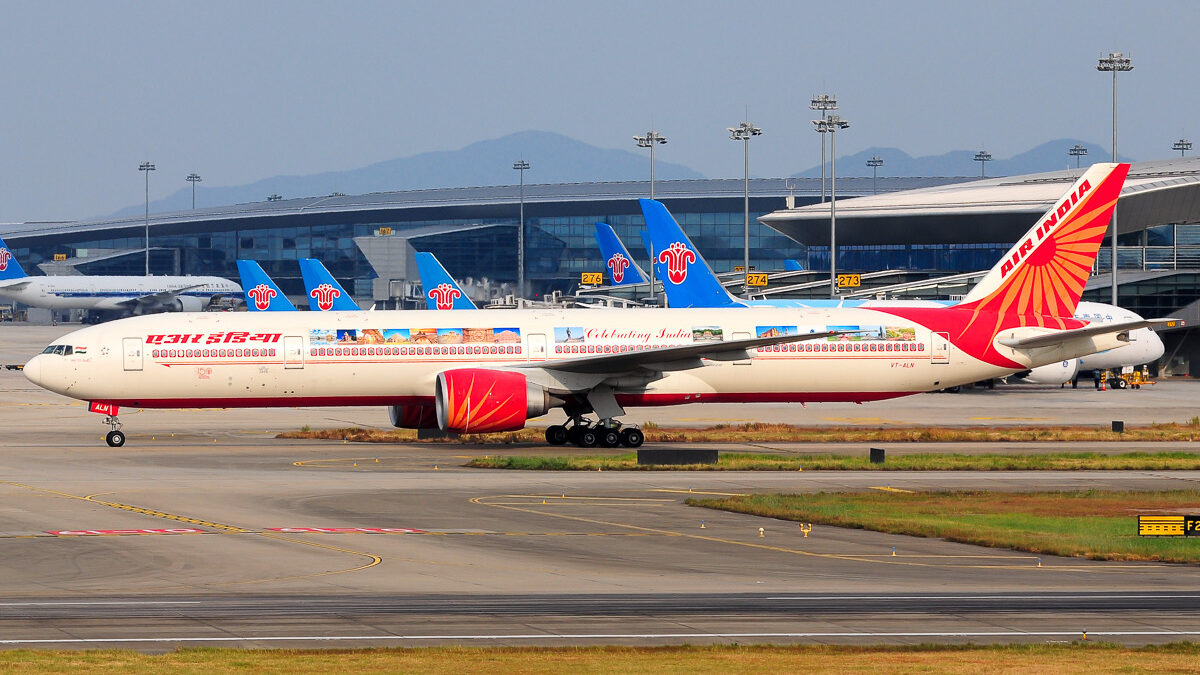 The Air India and its management is in final phase of completing the necessary formalities. The airline is set to announce the deal in coming days.
Recently there has been circulation of 150 B737 Max orders. The Boeing has 50 B737 Max ready to be delivered which was earlier made for Chinese airlines. But Chinese authority has denied approving MAX can help Air India get those planes as quickly as possible.
Also, Airbus A321 has been spotted in Air India livery which hints of big lease and Mega orders.
Air India has already started leasing widebodies and signed agreements to lease total 42 aircrafts. But they are rapidly expanding, and only new planes can help achieve their goals.
These order by air India for 500 planes will revolutionize the Indian Aviation Industry and will make TATA the largest airline in terms of Fleet size.
Air India to refurbish B787 & B777
TATA Group subsidiary Airline Carrier- Air India revealed its plan to Invest 400 million US Dollars which is equivalent to 3,300 Crore India Rupees to refurbish cabin Interiors of all its existing wide-body aircraft fleet.
Airline currently have total fleet sized of 112 aircraft out of which it has 44 Widebodies and remaining all are A320 family narrowbody aircraft.
They are planning to refurbish the cabin interiors of 27 B787-8 Dreamliner & 17 B777-200 and -300ERs.
The process of Refurbishment will be a revolutionary step and will include complete overhaul of existing cabin seats and interiors. Airline will add new generation and more comfortable seats with Best-in-class Entertainment system.
Conclusion
To summarize, the TATA owned carrier is looking to optimize its fleet in both the way. They will improve the fleet operations and will add more aircraft to expand its network. With Air India-Vistara Merger on the way they want to grow the airline and maintain same standard as Vistara.
Air India average fleet age is 10 years which is much compared to other carriers. with this its aircraft will last up to 10 more years before its grounded. New order delivery will take time so temporary fix is to lease the plane and optimize its fleet.
Also Read; Air India New Update: They will Refurbish B787s and B777s – Aviation A2Z
We will keep you posted about the Air India group and its Future plans, so make sure you click on the bell icon.
Join Our Telegram Group for Latest Aviation Updates:-https://t.me/aviationa2z
Stay connected with Aviation A2Z!