The incident occurred while the jet was on approach to the Lebanese capital.
An Airbus A320 operating a Middle East Airlines flight into the carrier's Beirut hub yesterday morning came with a hole in its fuselage.
This occurred after a bullet struck the narrowbody aircraft on its approach to the Lebanese capital. Despite the alarming nature of the incident, it is thought to have been unintentional.
Middle East Airlines
The incident occurred yesterday, on the morning of Thursday, November 10th. According to the Aviation Herald, the A32 was coming to the end of an otherwise uneventful flight from Amman when an object believed to be a bullet struck the jet. This penetrated its fuselage, leaving a hole above seats 2D and 2F, as seen below.
Despite the alarming nature of this occurrence, Reuters reported yesterday that no one onboard had been injured due to the bullet's entry. Nonetheless, the thought of an aircraft being fired upon could be a cause for concern. However, while unconfirmed, the incident is thought to have been more innocent.
Also, read
Indeed, One Mile At A Time notes that guns are often fired into the air in a celebratory manner in Lebanon. Reuters adds that the country has high firearm ownership levels, and such shots can be used to mark events such as speeches and exam results. 7 to 8 aircraft are struck by such shots in Lebanon every year.
Mohamad El-Hout stated
One Mile At A Time noted yesterday that the flight involved in the incident had, understandably, been taken out of service following its encounter with the stray bullet. While it isn't the only aircraft to have been hit by such gunfire, this incident differs in the sense that it is the first time that an airborne plane has been struck. According to Reuters, MEA Chair Mohamad El-Hout said:
Thankfully for the airline, it seems that the plane was able to be fixed and returned to service fairly quickly. After all, data from FlightRadar24.com shows that it was back in the skies this morning, taking off for Cairo, Egypt at 08:10 local time.
Queen Alia International Airport
The flight whose aircraft was struck by the rogue bullet originated at Queen Alia International Airport (AMM), which serves the Jordanian capital city of Amman. As established, its destination was Beirut–Rafic Hariri International Airport (BEY), with yesterday's flight between the 2 cities, which was numbered ME311, taking just 40 minutes. It took off at 11:39 and came at 11:19 local time.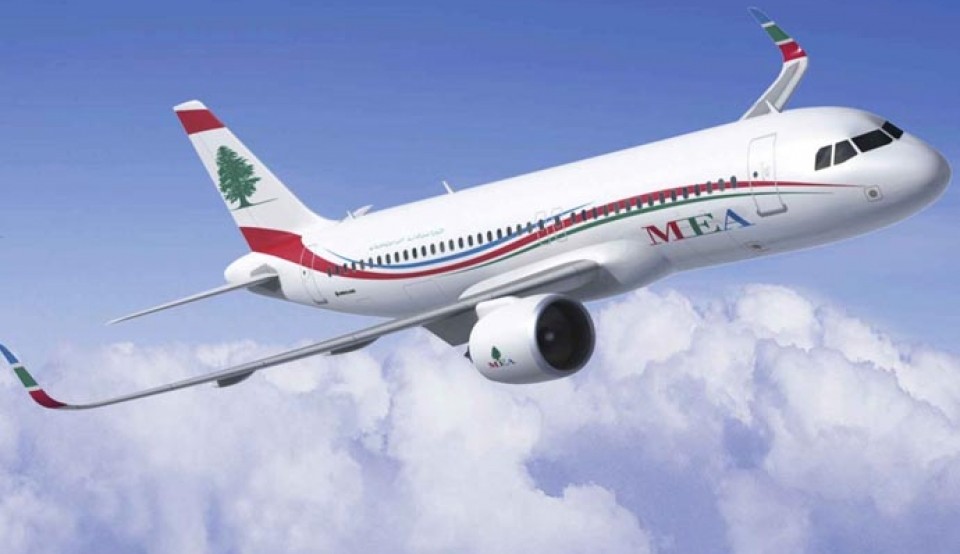 The jet that was hit on approach to the Lebanese capital was an Airbus A320-200 that bears the registration OD-MRM. Data from ch-aviation.com shows that it is 11.67 years old, having 1st been delivered to Middle East Airlines in March 2011. It can seat 102 economy and 24 business class, passengers.
Thank you
Stay updated with aviationa2z.com