Akbar Ansari, a passenger on a SpiceJet flight who was hurt by turbulence in early May, passed suddenly last month.
Ansari, 48, was reportedly on ventilator support for more than a month before passing away from his wounds on September 26.
On May 1, a SpiceJet flight from Mumbai to Durgapur experienced severe turbulence as it descended, hurting 14 passengers as well as three members of the cabin crew.
Ansari's family claimed that he did not receive appropriate care.
Akbar Ansari, 48, passed away on September 29 from septic shock brought on by polytrauma with spinal injury, according to the death certificate provided by the Mission Hospital in Durgapur.
A passenger who was hurt during the extreme turbulence that the SpiceJet flight experienced on May 1, 2022, regrettably passed away last month, SpiceJet reported on Saturday.
The business said in the statement that it "provided" every support that it could, including paying for the passenger's medical and hospital bills, and that "the Compensation is being paid in accordance with norms.
The aviation safety watchdog DGCA announced in May that "two of the wounded passengers—one with a brain injury and another with a spinal injury—were admitted to the ICU ward of a hospital in Durgapur (West Bengal)."
According to reports, this is India's second passenger fatality brought on by extreme aircraft turbulence.
According to accounts, two out of 132 passengers on an Indian Airlines flight that faced extreme turbulence in West Bengal's Rampurhat in 1980 perished.
When speaking about the event on May 1, Akbar's brother, Akhtar Ansari, claimed, Akbar (Ansari) occupied the side seat, and I was sitting in the middle.
Our aeroplane suddenly experienced a storm-like condition, and we felt a jolt.

The cabin was in disarray.

"He alleged that the flight attendants failed to issue sufficient turbulence warnings."
Unfortunately, the first jerk caused my brother's seat belt to break. We tried to hold him, but the jerks were too strong for us to do so.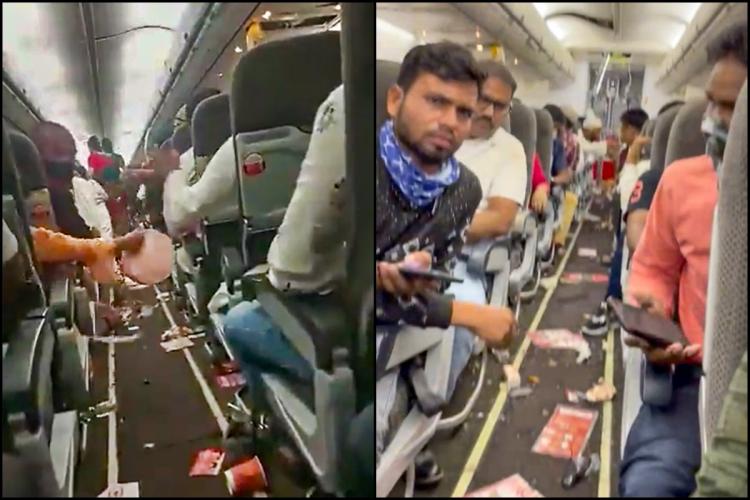 He was seriously hurt, said Akhtar, who owns a sewing business in Mumbai's Dharawi neighbourhood.
Ansari had fractured his spine in the event.
SpiceJet added that the seat belt sign was on when the plane hit turbulence in its statement released on Saturday.
As stated by SpiceJet, "the pilots and crew made numerous announcements advising passengers to remain seated and keep their seat belts buckled, which unfortunately some passengers did not comply causing in injuries."
Also read :- DGCA authorises Spicejet to wet lease 5 Boeing 737 max aircraft in India
Stay updated with us!
Join our telegram group for Latest Aviation Updates.
Follow us on Google News