SpiceJet will likely lose 2 more aircraft to another lessor.
SpiceJet is at risk of losing 2 additional aircraft. Lessors of the airline's jets have requested the Directorate General of Civil Aviation (DGCA) to de-register the 2 SpiceJet Boeing 737 aircraft it owns.
Directorate general of civil aviation
Less than a month ago, separate lessors made the same appeal for four 737s, which were de-registered. The four aircraft were returned to the lessors. The same fate would likely befall these two planes as well. An Ireland-based leasing company made the most recent request. The Directorate General of Civil Aviation (DGCA) has 5 days to answer to the request.
An Ireland-based lessor has requested that the DGCA de-register 2 SpiceJet 737s registered VT-SPU and VT-SGQ. The request was filed on August 25th. The DGCA has 5 days to respond to the request. Before it can react, it must check with authorities across the nation to ensure that the aircraft does not have any taxes due. This is to prevent the lessor from accursing responsibility for these unpaid dues. The lessor has not said why it hopes that the aircraft be de-registered. It is believed that it will likely reclaim the aircraft.
The requests fall under Irrevocable De-registration and Export Request Authorization (IDERA). This legislation is a part of the Cape Town Convention. It ensures that the owner of an aircraft can re-possess told aircraft from a third-party operator if it is de-registered. It was drafted to provide a way for lessors to reacquire aircraft if the airline defaults on the lease.
At the end of July, another lessor requested the same de-registration of 4 of its 737s operated by SpiceJet. The directorate general of civil aviation (DCGA) complied with this request. Following their de-registration, the aircraft were reclaimed by the lessors. The airline said that this reacquisition is a part of a larger plan to retire the older fuel-inefficient 737s in exchange for new fuel-efficient 737 MAX aircraft. This will provide the airline with larger profit margins as operating costs are reduced. It is anticipated that the DGCA will also approve this recent request as it falls within the boundaries of the aforementioned legislation.
Also, read
The DGCA recently restricted the airline to working only 50% of its scheduled routes. It started a series of investigations in response to an abnormally high number of mechanical failures aboard the airlines' aircraft earlier this summer. These investigations led the organization to determine that the airline was not financially capable of safely helping its operations. The airline will stay restricted until it proves to the DGCA that it has sufficient financial and technical means to operate at total capacity.
SpiceJet has started searching for investors to fund the airline.
The airline requires to increase millions to build a financial foundation that is strong enough to convince the DGCA that SpiceJet is ready to return to operating its full schedule. A promoter for the airline Ajay Singh said,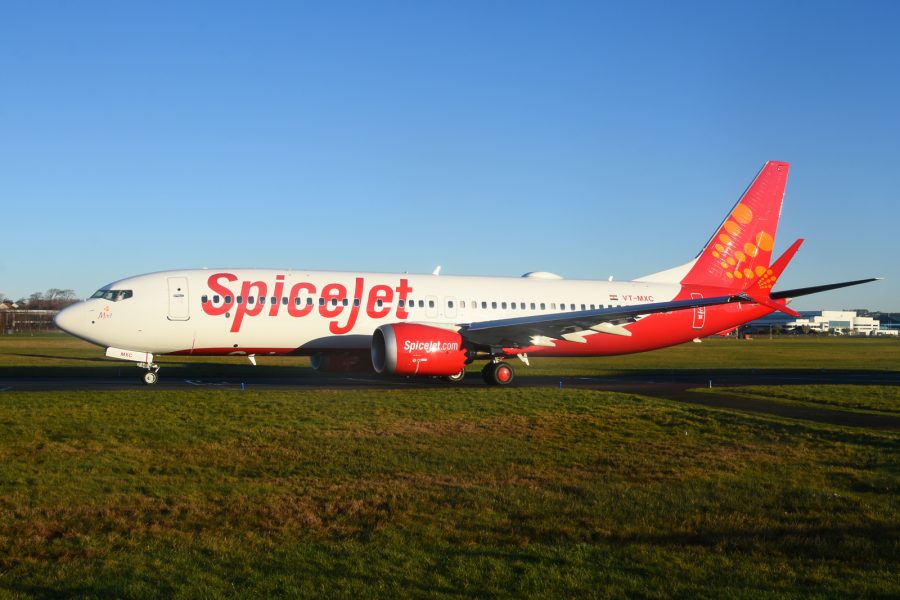 "We are doing to increase resources by way of the government-supported scheme ECLGS, getting new aircraft from Boeing and therefore through the SLB (sale and leaseback) process… exploring all options for fundraising… would do everything to assure SpiceJet stays a strong and vibrant player"
Thank you
Join our Telegram group and Stay updated with Aviationa2z.com
Follow us on Google News For Latest Updates