Lufthansa is all set to take the delivery of its first Boeing 787 Dreamliner by the end of August. The first Dreamliner to enter Lufthansa's fleet is named "Berlin" with registration D-ABPA. Moreover, it is ready for delivery at Boeing's Everett plant.
According to an airline spokesperson, the aircraft is a year behind schedule after Boeing halted the deliveries. Recently, the Federal Aviation Administration (FAA) certified the modifications and Boeing resumed the delivery.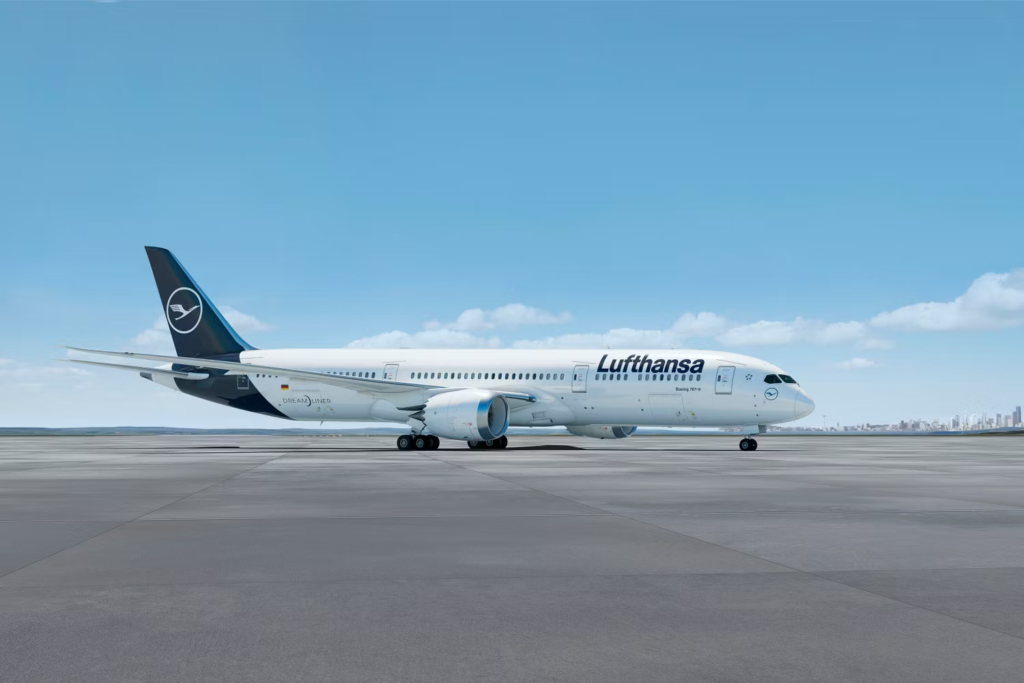 The first Dreamliner with MSN 62730 was initially scheduled to be delivered to Hainan Airlines and Vistara. However, after both airlines refrained from taking over amid the economic difficulties and a slow recovery of the long-haul market in the Asia-Pacific region, it'll be delivered to the German flag carrier.
Enhanced Cabin Product on Lufthansa 787 Dreamliners
This aircraft will initially fly to serve domestic routes for training. The Dreamliner will feature an enhanced cabin product, including direct aisle access for all passengers in Business Class. The carrier has been working on cabin refurbishment at the Lufthansa Technik maintenance centre in Frankfurt. Lufthansa is expecting the delivery of its second Dreamliner, D-ABPD in the fall.
"The investment in new technology, efficiency and passenger comfort is a continuation of the ongoing fleet modernization of the group's airlines."

Lufthansa
After the completion of crew training on domestic routes, the first scheduled intercontinental destination for the Dreamliners will be Toronto.
Lufthansa Group initially ordered 20 787 Dreamliners with options for 20 more in 2019. Moreover, the German flag carrier ordered another five and seven aircraft in 2021 and early May respectively. Therefore, the total order stands at 32 aircraft, scheduled for delivery between 2022 and 2027.
"By replacing four-engine planes with new models, we are laying a sustainable foundation for our future in the long run. In addition to the cost-effectiveness of the A350 and B787, the significantly lower CO2 emissions of this new generation of long-haul aircraft was also a decisive factor in our investment decision."

Carsten Spohr, CEO and Chairman of Lufthansa Group