Captain Zoya, Air India Pilot became the first Indian Pilot to get placed in San Francisco Aviation Museum in the US. This Indian Pilot has achieved a lot in her life but this milestone is of the next level.
Air India Pilot, Captain Zoya Agarwal is the youngest Boeing 777 commander in the world in 2013. She has been felicitated many times for her incredible service to her company and nation.
Captain Zoya is a 12 times TED & TEDx Speaker, UN Women Spokesperson for Generation Equality, UN Women India Generation Equality Ally, and Bharat Ki Beti.
Indian Pilot gets a place in US Museum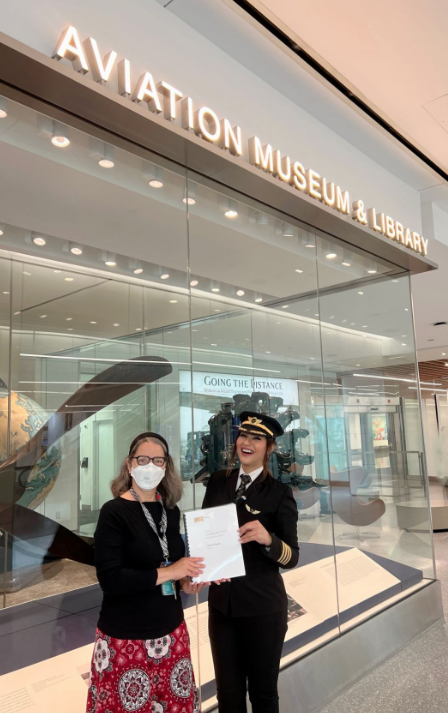 On the occasion of the Krishna Janmashtami (Indian Festival to celebrate the Birth of Lord Krishna) this good news broke out. Captain Zoya shared this feat on her Social Media.
She is now the First Indian Pilot to get featured in San Francisco Museum a US-based Aviation Museum. She achieved this for her remarkable contribution to Air India, Her All-women crew flight from San Fransisco to Bangalore, and her commitment to women empowerment.
San Francisco Aviation Museum

SFO Museum has actively been seeking out the stories of people with different backgrounds. It is our distinct pleasure and honour to have had the opportunity to interview Captain Zoya Agarwal as part of our oral history program.
She is the first female Indian pilot to be included in our program. In addition to her remarkable career with Air India, including her record-breaking flight from SFO to Bengaluru in 2021 with an all-female crew, her positivity about the world, and her commitment to helping other girls and women achieve their dreams are deeply inspiring.
Being able to record and share Captain Agarwal's personal history allows SFO Museum to preserve the excitement and the historic nature of her extraordinary career with current and future generations.
SFO museum stated,
"It was a distinct pleasure and an honor for the SFO museum to cover Captain Zoya for her remarkable career and for inspiring future generations "

San Francisco Museum statement
Captain Zoya's Comment on this Achievement
Air India Pilot, Captain Zoya Agarwal wrote on social media,
Super excited to FINALLY share the first big news with all that our country 🇮🇳 our amazing Flag carrier Air India and your Bharat Ki Beti has been featured as the first Indian Pilot in San Francisco Aviation Museum.

Captain Zoya Agarwal
So elated and grateful for this honor. San Francisco International Airport SFO Luis A Terpen Museum Thank you so much AIR INDIA LTD for believing in me and being the guiding force throughout my journey.

Captain Zoya Agarwal quote over remarkable acheivement to become First Indian Women pilot to be featured in SFO Museum
She further added, "Wait what did I do, I just followed my dreams…"
Recently, Captain Zoya hosted the Indian Flag inside the Cockpit at the US airport. She shared the pic while at Chicago O'hare International Airport in the USA.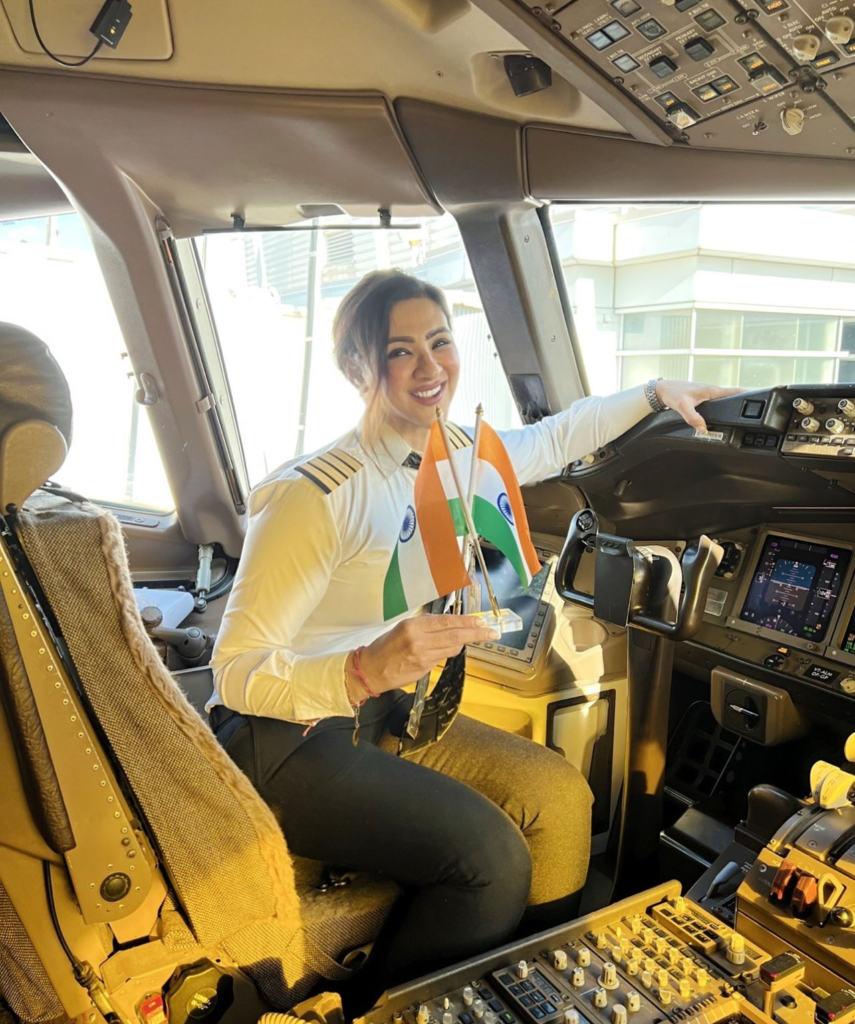 Similarly, Aarohi Pandit an Indian Woman pilot who flew across the Globe.
We would like to congratulate her on her remarkable achievement and wish her a huge success in life and keep making India Proud of you again and again.
Also Read, TATA Airlines Trio- Air India, Vistara, Air Asia India's Top Performance in 2022 | Exclusive – Aviation A2Z
Check out: Jet Airways CEO Sanjiv Kapoor travels on an Air India flight and discusses his experience | EXCLUSIVE – Aviation A2Z
We will keep you posted about all the Aviation-related updates, make sure you click on the notification bell.
Join Our Telegram Group for Latest Aviation Updates:-https://t.me/aviationa2z
Stay connected with Aviation a2z!