Strapping on a backpack and embarking on a journey to explore new destinations is a timeless activity that should be accessible to everyone, regardless of age.
However, if you're still in your teens or 20s, some incredible travel opportunities, discounts, and adventures are tailor-made for young adventurers. From discounted airfares to working vacation visas, we've gathered a list of the best travel experiences for young people.
Traveling through Europe by Rail
Imagine spending a summer traveling through Europe by rail, hopping on a train in Paris, and venturing through the picturesque European countryside to Berlin, Venice, and Florence. This iconic experience has captivated the hearts of many young explorers.
The Eurail pass, designed for travelers outside of Europe, and the EU Interrail pass for Europeans offer an extraordinary opportunity to explore the continent. While these passes no longer have an upper age limit, they are significantly cheaper for travelers in their early 20s.
Young travelers under the age of 27 can enjoy a remarkable 25% discount on the Interrail pass, with prices starting at 194 euros for the European journey.
Similarly, the Eurail pass offers equivalent savings, starting at $211, allowing travel to up to 33 countries within one month. Additionally, there's the option of purchasing a single-country pass, providing even more flexibility.
Kofi Landon, a 20-year-old adventurer from Manchester, UK, embarked on a rail journey through Europe in the summer of 2022. Landon's enthusiasm for the trip was further enhanced when he won a free multi-country Interrail pass through an online competition.
Reflecting on his experience, Landon emphasizes the value of utilizing the youth discount, stating, "It's 100% worth using the pass while you can get the youth discount. Who doesn't love a bargain?"
Landon's favorite moment was visiting the stunning Lake Bled in Slovenia, where the turquoise water surrounding a picturesque church left him in awe.
By utilizing his Interrail pass, Landon estimated that he saved approximately £700 ($890) on flights. Moreover, he leveraged the pass to secure discounts on various tourist activities, including museums and sightseeing tours.
The partnership discounts are available with the Interrail pass offer added value to travelers.
If you're yearning for a longer-term adventure in a far-flung destination, a working holiday visa might be the perfect option for you.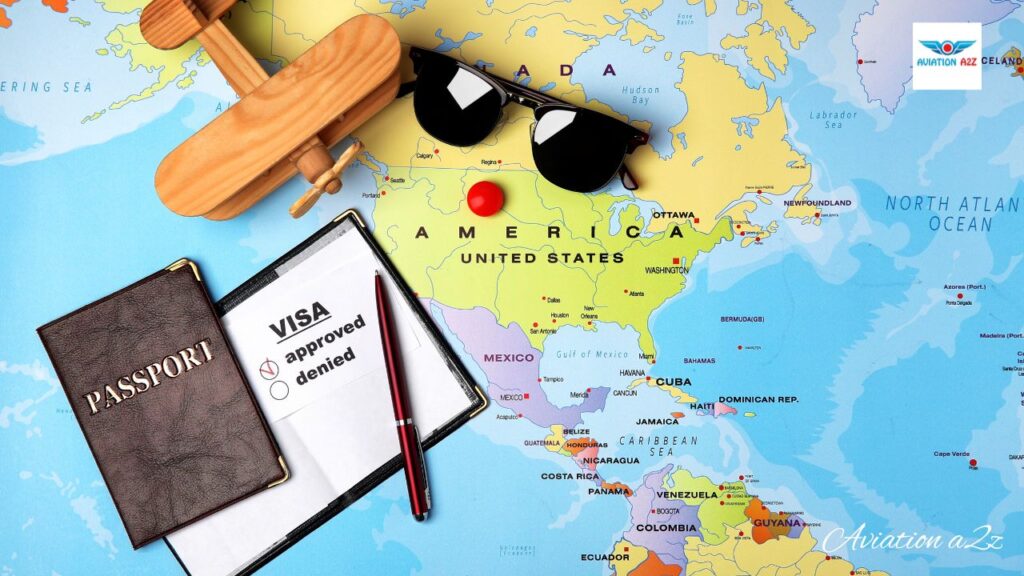 Unlocking New Horizons with a Working Holiday Visa
The concept behind a working holiday visa is simple: it combines work and leisure opportunities, allowing young adventurers with a desire to explore the world to live and work in a new country.
Around 50 countries worldwide, including South Korea, Portugal, and Iceland, offer 12-month visa programs for individuals aged 18 to 30.
Eligibility for the scheme depends on agreements between your home country and the destination country, so it's important to conduct thorough research before setting your sights on a specific place.
While the program primarily caters to individuals under 30, there are exceptions. For example, in Australia, citizens of Canada, France, and Ireland can apply for a visa until the age of 35.
Tammy Thurman, a UK resident, first discovered working vacation visas in her mid-20s when her friend jetted off to Sydney through the scheme.
Enviously scrolling through social media updates from her London office desk, Thurman decided to explore the possibilities herself. To her surprise, she found that the application process was straightforward, with the only barrier being her own decision to take the leap.
Thurman highlights the appeal of the working holiday visa, as it allows individuals to work while avoiding gaps in their resumes while also providing an opportunity to immerse themselves in a new lifestyle overseas.
Having applied for both the Canada and Australia-based schemes, Thurman advises prospective applicants to familiarize themselves with each country's specific requirements and application processes.
Having some savings to cover application fees and provide proof of financial stability is also crucial.
Thurman's experience turned out to be life-changing, as she settled in Melbourne permanently, documenting her adventures through her blog, Traveling Tam.
She wholeheartedly recommends the working holiday visa, urging others to consider it, with one caveat: "Just be warned – you may not be the same person you were when you left!"
Unlocking Student Discounts for Educational Adventures
While the previous sections have focused on opportunities for young travelers in general, let's not forget the perks available to students. Whether you're enrolled in college or pursuing higher education, various discounts can enhance your travel experiences.
For college students, university-assigned cards often provide local discounts within their college town or country. However, these cards may not be universally recognized.
This is where the International Student Identity Card (ISIC) comes into play. This globally recognized proof of student ID offers a range of benefits, including reduced cinema tickets, retail store discounts, and more. The card is available for a nominal fee, ranging from €4 ($4 USD) to €25 ($27 USD).
Valid ISIC cardholders can enjoy discounts at renowned establishments such as Walt Disney World Resort and reduced airfares with Emirates and Cathay Pacific.
It's important to note that discounts are subject to change, so it's advisable to check the ISIC website for the latest terms and conditions.
If you're not enrolled in college but are still under 30, the International Youth Travel Card (IYTC) presents an alternative. Similar to the ISIC, the IYTC offers benefits such as hostel discounts and deals on booking platforms like Booking.com.
Furthermore, some attractions offer discount entry to young people without requiring an IYTC card.
For instance, visitors under 24 can enjoy discounted prices for panoramic views from the Eiffel Tower in Paris, while those under 30 or students can save 2 euros at Barcelona's Sagrada Familia.
European Union residents under 25 can also explore the renowned Uffizi Gallery in Florence for just 2 euros.
If you're a student traveling without an ISIC card but possess a college ID, it's still worth inquiring about potential student discounts at attractions. For example, the Tower of London offers reduced rates of £26.80 (around $33) for full-time students and individuals aged 16-17.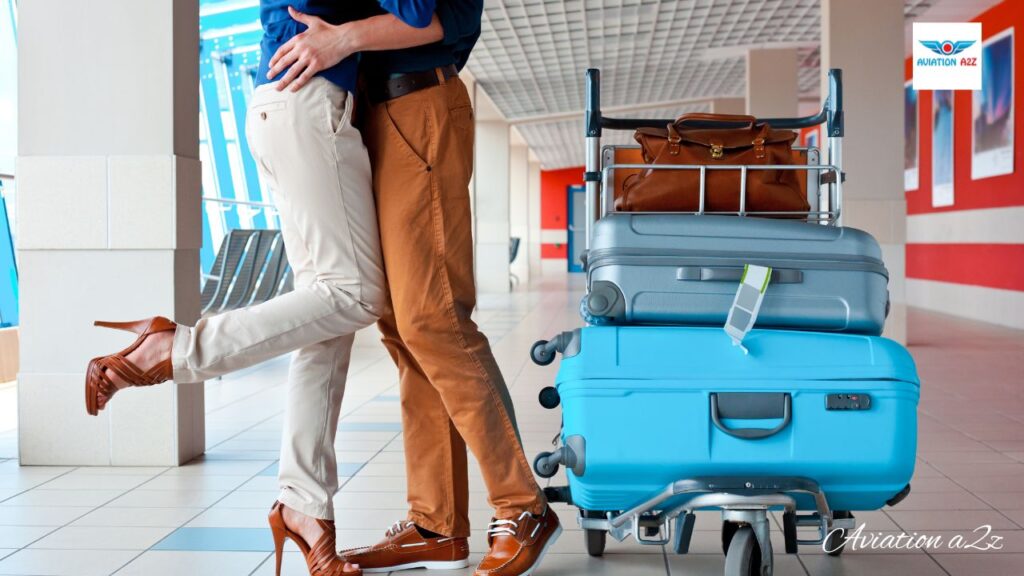 Discounted Airfare: Soaring to New Heights
While airlines like Emirates and Cathay Pacific offer discounted airfares exclusively to ISIC or IYTC cardholders, other airlines extend youth tickets to any young traveler with a valid ID.
Norwegian and Scandinavian Airlines (SAS) are renowned for offering exclusive discounted rates to travelers aged 12 to 25. The only requirement is to present a valid ID during check-in or boarding.
However, it's important to note that travelers over 26 in the same party must book their tickets separately.
These airlines operate internationally as well as within Europe, providing ample opportunities for thrilling adventures. Gideon Hagström Lung, a 23-year-old traveler based in Helsinki and New York City, has been utilizing SAS youth tickets since his teenage years.
Hagström Lung describes the booking process as extremely easy and has enjoyed the flexibility the discount offers, allowing him to embark on impulsive trips.
Layovers during his travels also become mini-adventures, as he deliberately chooses longer layovers to explore new places en route.
In conclusion, the world is full of exciting opportunities for young travelers, students, and adventurers under 30.
From traversing Europe by rail with discounted passes to embarking on far-flung journeys through working holiday visas and enjoying student discounts and discounted airfare, there are countless avenues to explore while embracing the thrill of travel.
So, pack your bags, plan your itinerary, and seize these remarkable experiences while you're young. Happy travels!
Stay tuned with us. Further, follow us on social media for the latest updates.
Also Read: US Airlines, Including American, United, Delta, and Southwest, want you to Dress Properly – Aviation A2Z
Join us on Telegram Group for the Latest Aviation Updates. Subsequently, follow us on Google News.