The Ministry of Civil Aviation has informed the Parliament's Committee on Estimates that despite the major capacity issues Indian airports are now experiencing, the aviation sector is anticipated to create 1.5 lakh new employment over the course of the next 18 to 30 months.
Fleet expansion and rise in the Aviation industry
According to the Ministry, the fleet size of Indian carriers is anticipated to increase significantly over the next five years, necessitating the hiring of an additional 10,000 pilots.
"According to conservative estimates, there are currently about 2.5 lakh direct workers employed in the aviation and aerospace manufacturing industry. This comprises flight attendants, engineers, technicians, airport workers, ground handlers, cargo handlers, retail workers, security personnel, administrative employees, and sales personnel, among others. By 2024, this is projected to rise to about 3.5 lakh."

According to Ministry officials
According to the Ministry, if one assumes that the ratio of indirect jobs to direct jobs is 4.5, by 2024 the aviation and aero manufacturing sector will have generated a total of 20 lakh direct and indirect jobs. The ratio is typically taken to be 4.8
According to the Ministry, about 50% of the new direct and indirect jobs will be for blue-collar workers including loaders, cleaners, drivers, and other support staff.
The paper indicated that there is a severe lack of commanders on specific types of aircraft, citing the Ministry. 87 international pilots are now employed by Indian carriers.
2.368 pilots were hired in 2019, 400 in 2020, and 296 in 2021, according to government data. The Directorate General of Civil Aviation (DGCA) issued 862 commercial pilot licenses in 2021, the most in its history.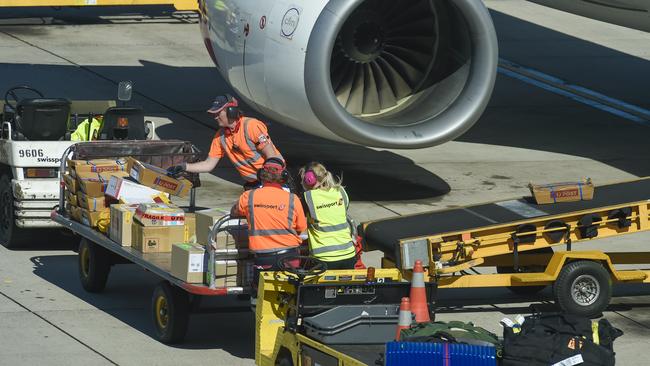 Airport profitability
Only ten of the 109 operational airports operated by the Airports Authority of India (AAI) managed profits in 2020–21, according to the research. Port Blair, Visakhapatnam, Patna, Kandla, Porbandar, Srinagar, Pune, Juhu, Kanpur Chakeri, and Bagdogra are among them.
In 2022-1, Mangaluru International Airport lost Rs 57.85 crore, while Bengaluru (Civil Enclave) Airport lost Rs 39.32 crore, according to statistics provided to the committee by the Ministry. The airports at Hubli ($26.37 crore), Belgaum ($21.12 crore), Mysuru ($4.30 crore), and Kalaburg ($4.23 crore) also suffered losses.
These claims are contained in the report by the parliamentary panel titled "Requirement of Human Capital and Physical Infrastructure to Meet the Growth of Civil Aviation Sector in India and Development of Airports in Various Parts of the Country," which was presented to the House of Representatives on Monday.
Also read:
Air India to lease six aircraft as poor interiors delay flights to North America
Join our telegram group for the latest Aviation Updates:-
Stay tuned…