On Tuesday, SpiceJet said that it has reached a deal with the Airports Authority of India (AAI) and paid off all outstanding primary debts owed to the airport operator.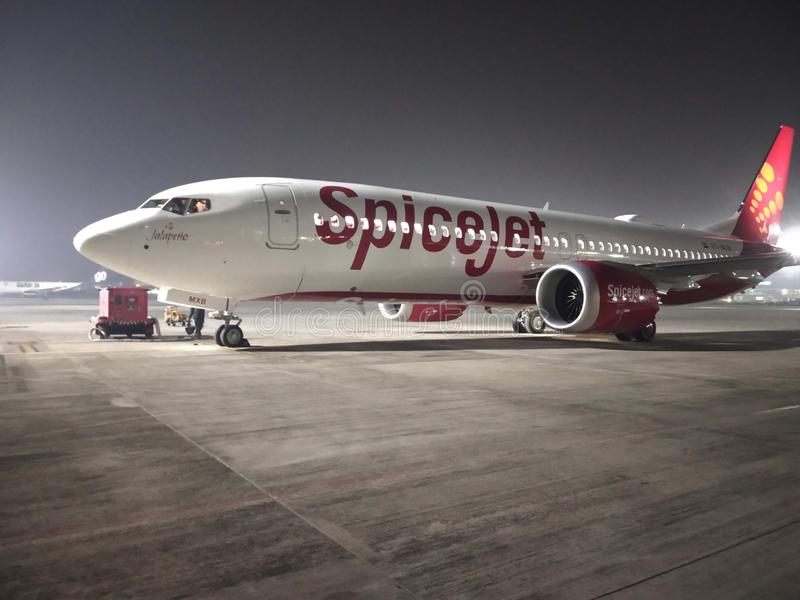 With this, SpiceJet will no longer use "cash and carry" at airports managed by the AAI across the nation and will switch to an advance payment system for regular flight operations.

according to a statement from the airline
SpiceJet was placed on a "cash and carry" footing by the government-run AAI in 2020 because the airline was unable to pay its outstanding debts.
In the "cash and carry" business model, the airline is required to pay the AAI on a daily basis for a variety of fees associated with running flights, including navigation, landing, parking, and other costs.
"AAI will release SpiceJet's Rs 50 crore bank guarantee when the company pays off all of its primary debts, which is another significant success for the carrier. The airline will benefit from more liquidity as a result of this."

SpiceJet reported
The last four years have seen losses for SpiceJet. In the years 2018–19, 2019–20, and 2020–21, it had net losses of Rs 316 crore, Rs 934 crore, and Rs 998 crore, respectively.
The airline reported a financial loss of Rs 1,248 crore for the April through December 2021 period. The airline has not yet released its 2022 January–March financial figures.
On July 27, SpiceJet was given an eight-week term to run no more than 50% of its flights that were authorised for the summer schedule, per an order from aviation regulator DGCA.
SpiceJet received a show-cause notice from the Directorate General of Civil Aviation (DGCA) on July 6 in response to at least eight mechanical malfunctions that occurred in its aircraft since June 19.
Also read:
India asks airlines to improve engineering capabilities after series of safety issues
Elon Musk may build his own airport outside of Austin
Boeing to Establish Research Centre in Japan and Increase Sustainability Partnerships
Join our telegram group for latest Aviation Updates:-
Stay tuned…