On Wednesday, Spirit Airlines ended its merger agreement with Frontier Airlines, months after the proposed union was derailed by a rival offer from JetBlue Airways.
The announcement puts an end to a drawn-out dispute over the low-cost airline renowned for its basic service and cheap rates.
 Spirit stated that it would keep talking to JetBlue "while we explore the best course of action for Spirit and our stakeholders."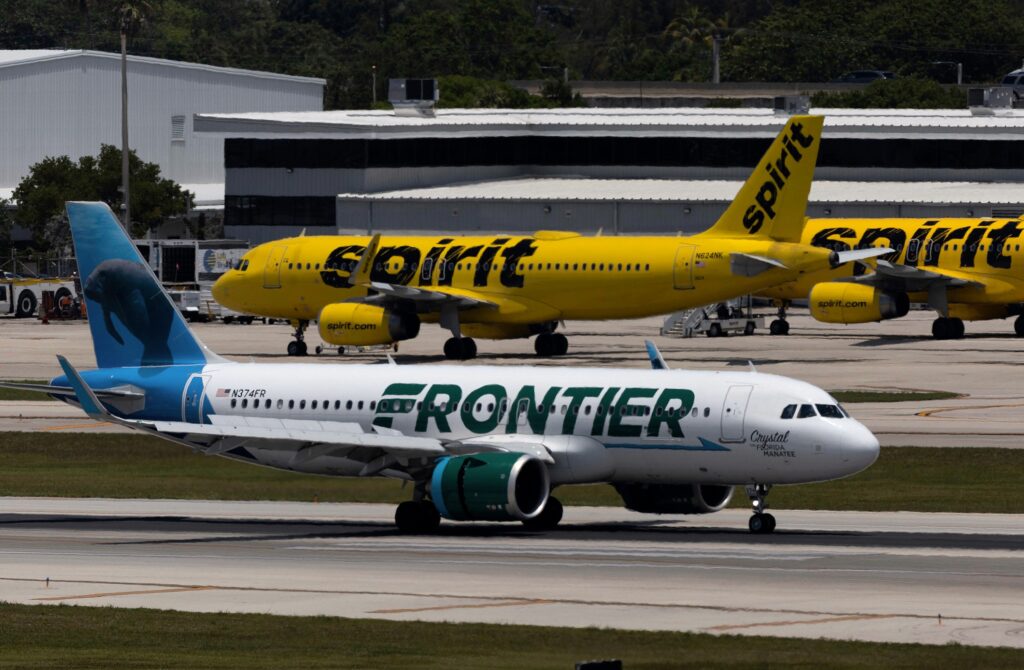 The fifth-largest airline in the country would be formed if JetBlue were acquired.
Spirit and Frontier together would have come in sixth.
On Wednesday, shareholders would only be voting on the proposed merger of Spirit and Frontier, which JetBlue had been pleading with investors to reject for weeks.
The New York-based carrier expressed its satisfaction with the Frontier contract's termination in a statement and stated that it is in talks with Spirit "toward a consensual deal as quickly as feasible."
The cheap carriers that intended to join forces to become a budget giant have been dealt a blow with the cancellation of the Spirit-Frontier agreement.
Spirit lacked the shareholder support for the Frontier combination, according to the CEO of Frontier and other others acquainted with the situation at the time.

Spirit failed to secure sufficient shareholder support, thus it four times postponed the shareholder vote on the merger.

Frontier CEO Barry Biffle referred to its most recent sweetened offer as its "best and final" in a letter dated July 10 to his Spirit counterpart.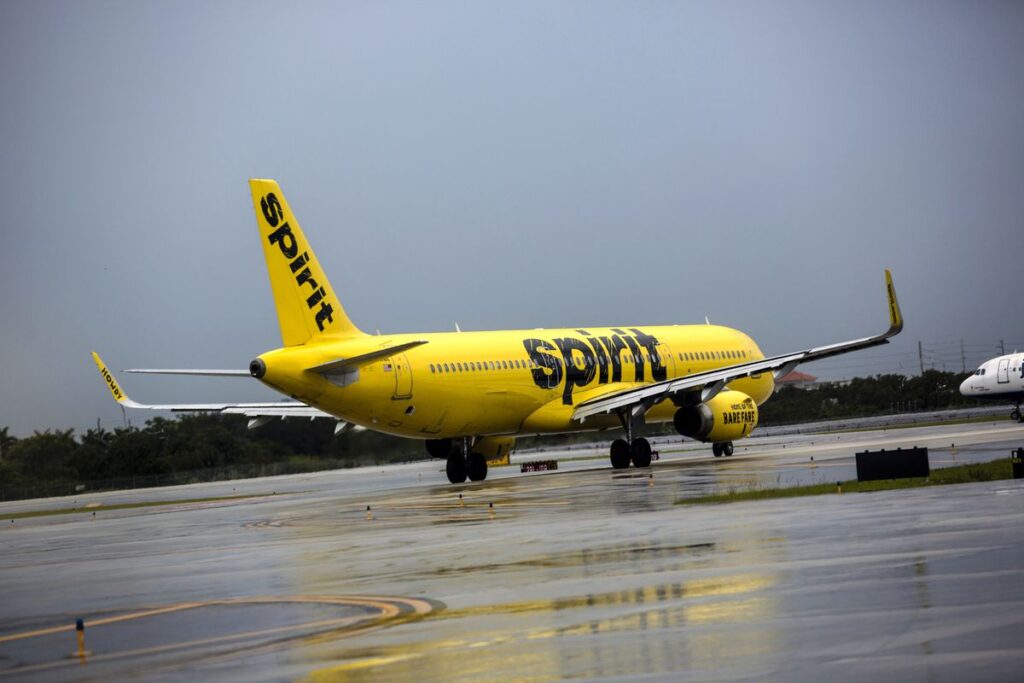 The cancellation of the Spirit-Frontier agreement makes it simpler to finalise a takeover agreement with JetBlue, which is looking to buy the low-cost carrier altogether for around $3.7 billion and renovate its aircraft in JetBlue style, with features like legroom and seatback screens.
The ongoing negotiations to acquire JetBlue could still fail.While disappointed that Spirit Airlines shareholders did not see the value and consumer potential in our proposed combination, William Franke, chair of Frontier's board and managing partner of Indigo Partners, Frontier's majority shareholder, said in a release that the board "took a disciplined approach throughout the course of its negotiations with Spirit."
JetBlue's more enticing offers had been repeatedly rejected by Spirit's board, which said that it was doubtful that authorities would approve the acquisition.
 The Biden administration has committed to crack down on mergers. 
All three airlines' executives said that their preferred agreement would improve their ability to compete with the major four U.S. airlines, American, Delta, United, and Southwest, which together account for nearly three-quarters of the domestic market. 

Moreover, they claimed that the agreements would give them access to a limited number of skilled pilots, orders for dozens more narrow-body jets, and other resources. 
Even if JetBlue and Spirit come to an agreement, getting the Justice Department's approval would be difficult.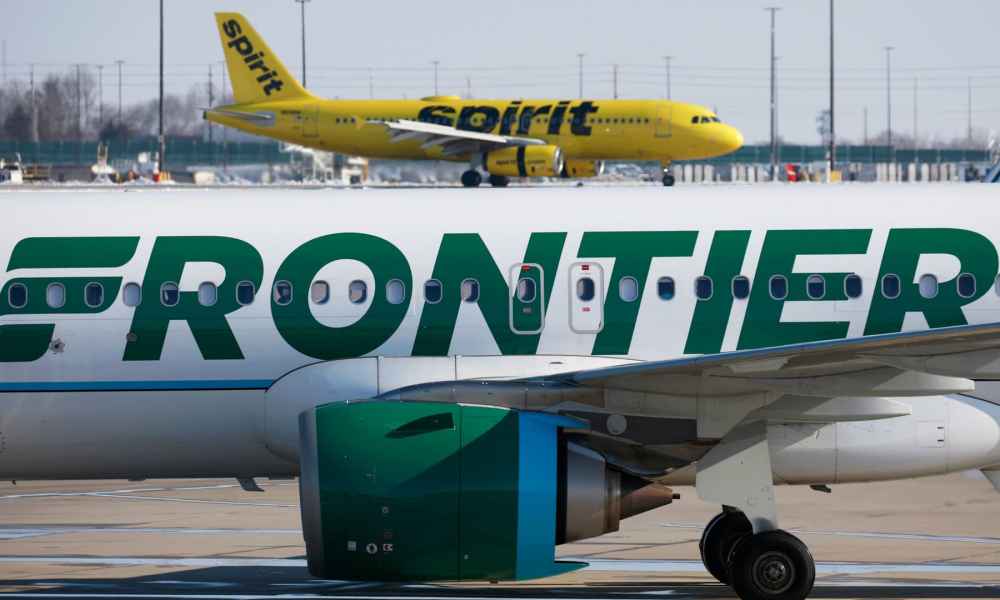 However, due of JetBlue's partnership with American in the Northeast—a partnership that the Justice Department tried to break last year—Spirit has expressed worries about a takeover.
Additionally on Wednesday, Frontier Airlines announced a second-quarter profit of $13 million, a decrease from 2018 and 2019.
The carrier claimed that greater expenses countered a jump in revenue that reached a record $909 million, up 43% from the same quarter in 2019, prior to the pandemic.

The third quarter is expected to bring in record amounts of money, according to Denver-based Frontier.JetBlue's stock was down 0.6 percent in after-hours trade while Frontier's was little changed. Shares of Spirit increased by more than 2%.
Stay Updated with Aviationa2z! Join Our Telegram group for Latest Aviation Updates :- https://t.me/aviationa2z