The SunExpress flight attendant captured the horrifying discovery on camera and posted it online, which prompted an immediate response from the airline.
The flight attendant discovered a snake head looking directly at them when they tore open their meal on a flight from Ankara to Düsseldorf on Thursday.
Employees have previously complained about receiving bugs and snails in their in-flight meals.
According to the news source, the tweet prompted additional employees to voice their complaints about the airline's subpar meals.
The condition of the food was "totally awful," according to SunExpress, a Turkish airline based in Antalya that operates flights throughout Europe and the Mediterranean.
"Our primary priorities are to ensure that the services we offer on board our aircraft are of the best calibre and that both our passengers and crew members have a relaxing and safe journey"

In a statement, it was said
"An extensive inquiry has been launched into the claims and information that have been shared in the media regarding in-flight meal service since they are totally unacceptable"
"All precautionary precautions and procedures, including stopping the supply of the relevant product, have been adopted immediately until the research process in question is completed."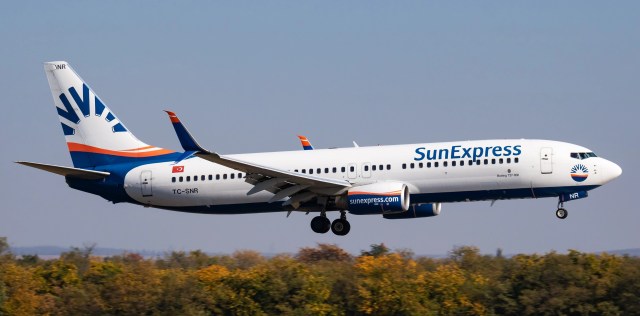 The airline has 5,000 employees and flies to more than 90 destinations throughout Europe, the Mediterranean, and North Africa.
Sancak Inflight and SunExpress have been approached for comment.
Also read:
DGCA has begun 2 monthly special audits of airlines, due to rising tech snags
NASA Boeing 747 damaged in New Zealand Due to Severe Weather
Rolls-Royce secures engine service deal with VietJet
Join our telegram group for the latest Aviation Updates:- https://t.me/aviationa2z
Stay tuned with Aviation a2z