As the low-cost carrier expands its aircraft network into long-haul operations, VietJet has contracted with Rolls-Royce to service its engines.
Ten Airbus A330ceo aircraft will be powered by ten Trent 700 engines that will be maintained by the aerospace giant, which has bases in the UK in Bristol and Derby.
The world's largest jet engine is currently being developed by Rolls-Royce, which claimed that its care package would increase the availability of VietJet's first widebody aircraft and offer operational certainty.
The airline recently revealed plans to introduce 13 more routes between India and South East Asia later this year.
The deal is the actualization of a memorandum of understanding that both businesses inked in Edinburgh last year.
"We are pleased to execute this service agreement with VietJet as the airline begins operating widebody aircraft and expands its network into long-haul flights"

said Ewen McDonald, chief customer officer at Rolls-Royce Civil Aerospace
We anticipate providing years of support for their Trent 700 fleet.
"The Trent 700 engines supported by TotalCare will provide a technological breakthrough to VietJet's fleet, helping to enhance range and improve quality with the aircraft's technical reliability and operational efficiency"

said Dinh Viet Phuong, managing director of VietJet
"We hope that by linking people globally in the future, both easily and economically, this relationship with Rolls-Royce will help promote international trade."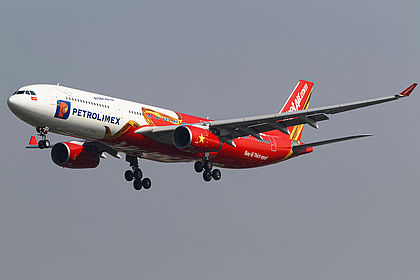 According to Rolls-Royce, the Trent 700 engine powers the Airbus A330 with the "maximum thrust available" and has logged more than 65 million flight hours to date.
Also read:
DGCA has begun 2 month special audit of airlines, due to rising tech snags
Alaska Air Group reports a $139 million profit in the second quarter
Pilot crashed at Cranfield after a container blocked the control stick
NASA Boeing 747 damaged in New Zealand Due to Severe Weather
Join our telegram group for latest Aviation Updates:-
Stay tuned…