A Memorandum of Understanding (MoU) for the co-development of new helicopter engines has been inked by Hindustan Aeronautics (HAL) of India and Safran Helicopter Engines of France.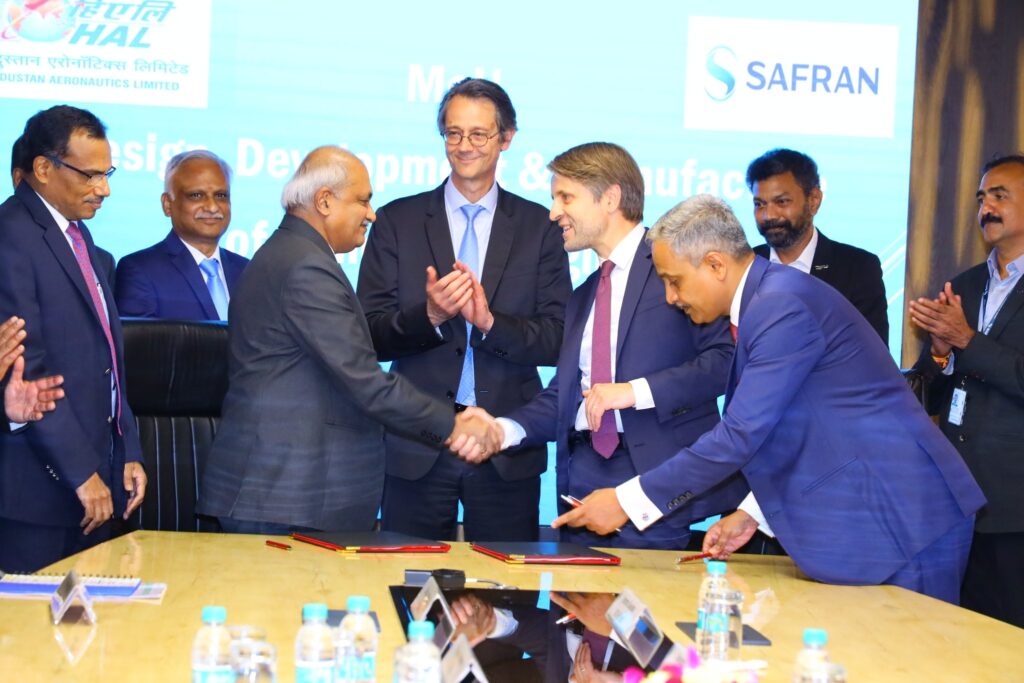 Both manufacturers will establish an aero-engine business in India as part of the joint venture, and they will collaborate on the development of engines for new helicopters, including the upcoming 13-ton Indian Multi Role Helicopter (IMHR).
"We now look forward to utilising this opportunity to leverage HAL's experience in manufacturing of more than 15 types of aircraft and helicopter engines to jointly co-develop and manufacture engine with immediate focus on IMRH and its naval variant the Deck Based Multi Role Helicopter (DBMRH)"

According to HAL's chief marketing director, R. Madhavan
The existing Mil Mi-17 helicopters in the Indian armed services are anticipated to be replaced by the 13-ton Indian Multi Role Helicopter.
The two businesses have partnered with one another before. Safran and HAL have already collaborated on a number of projects, including the creation of the Shakti engine that drives HAL's helicopters. Already, more than 500 Shakti engines have been created.
"India's Armed Forces are one of the major operators of helicopter engines with a fleet of over 1,000 engines."

According to Franck Saudo, CEO of Safran Helicopter Engines
Also Read:
IndiGo would "rationalise" the pay of aircraft maintenance workers
SpiceJet reported another fault, flight delayed as nose wheel malfunctions
Join our telegram group for latest updates-
Stay tuned…