First helicopter flight with Safran Makila 2 engines powered entirely by sustainable aviation fuel was accomplished by an Airbus H225 (SAF).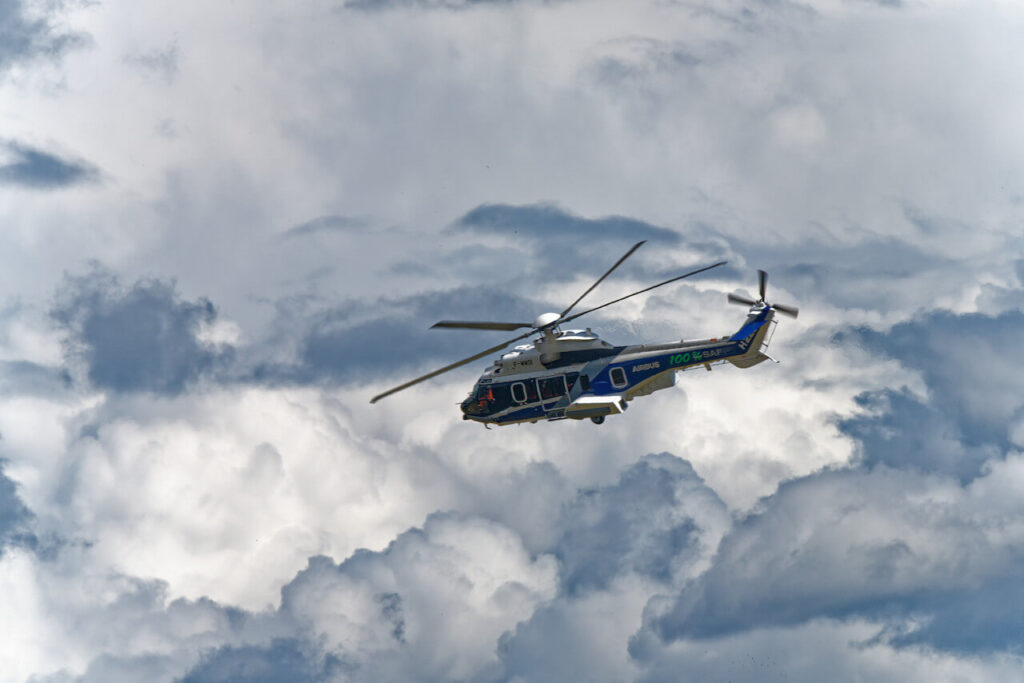 A H225 powered by only one Malika 2 engine and flown by the European aircraft manufacturer in November 2021. The purpose of both flights is to better understand how SAF use affects the helicopter's systems as part of an Airbus flight programme.
In a statement, Airbus stated that it will keep testing various helicopter models with various fuel and engine architectures in an effort to certify the usage of 100 percent SAF by 2030.
Stefan Thome, executive vice president, engineering, and top technical officer for Airbus Helicopters, said in a statement that "this flight with SAF powering the twin engines of the H225 is a key milestone for the helicopter industry."
"It marks a new level in our effort to certify the usage of 100% SAF in our helicopters, a fact that would entail a reduction of up to 90% in CO2 emissions alone"

Thome
One strategy employed by Airbus Helicopters to reach its objective of lowering CO2 emissions from their helicopters to 50% by 2030 is the usage of SAF. According to Airbus, one of the key advantages of employing SAF is that it reduces the carbon footprint of an aeroplane while keeping flight performance constant.
Airbus Helicopters established the SAF User Group in June 2021 with the goal of bringing all interested parties together to collaborate on strategies for boosting the use of blended SAF and laying the groundwork for future fleets' transition to 100 percent SAF operations.
ATR announced this week that it had completed the first flight of a regional aircraft powered entirely by SAF. Other manufacturers are also testing the use of 100 percent SAF in other aircraft.
According to Airbus, all of its commercial aeroplanes and helicopters are approved to operate with a SAF blend up to 50%. By 2030, all commercial Airbus aeroplanes and helicopters are expected to be SAF-certified, according to the company.
Stay tunes and updated with Aviationa2z.