The plane went off the runway and scraped its engines, carrying 113 passengers and nine crew members. The left side of the plane caught fire shortly after the attempt to abort takeoff.
When the plane finally came to a halt between two parallel taxiways outside the runway, the crew began passenger evacuation and deployed slides.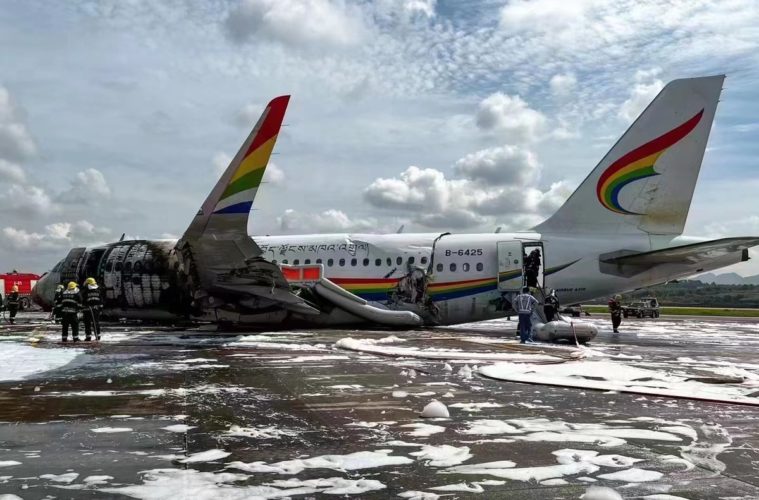 The plane's passengers and crew all made it out safely.
The aviation regulator noted that 36 people suffered minor injuries and were taken to local hospitals for treatment.
The fuselage, engines, and other sections of the nine-year-old plane were severely damaged and are considered beyond repair.
Confusion in the cockpit
According to sources columnist and pilot Captain Michel Treskin, an aircraft takeoff can be rejected for a variety of reasons, including engine failure, activation of the takeoff warning horn, blown tyres, or a system warning in the cockpit.
According to the information provided by China's aviation regulator and local media reports, the flight deck is a scene of disarray.
Treskin added, "It was obviously a high-speed reject." 
"The pilots may have selected the gear up too soon, and the plane landed on the runway again." 

Or they lost it because they rejected the takeoff after V1 (the highest speed at which a rejected takeoff can be undertaken in an emergency)
"It's difficult to say what caused the mishap because we can't see the plane's underbelly or the flight route on the ground."
Stay tuned and updated with Aviationa2z.