The two pilots were killed after an Indian government helicopter crashed at Raipur's Swami Vivekananda airport on Thursday evening, according to the Chhattisgarh state administration.
The chopper was on a routine training mission when the incident occurred about 9.10 p.m., according to the authorities.
According to Raipur SSP Prashant Agrawal, both pilots, Captain Gopal Krishna Panda and his co-pilot Captain AP Shrivastava, died in the collision.
"Initial indications point to technical failure as the reason of the disaster," the administration later stated in a statement.
"A full technical inquiry will be conducted at the request of the Directorate General of Civil Aviation (DGCA) and the State Government to determine the exact cause"
Chief Minister Bhupesh Baghel expressed his condolences for the two pilots' deaths.
"I just got word that a state chopper had crashed at Raipur's airport. Both of our pilots, Captain Panda and Captain Srivastava, died in this unfortunate accident. May God comfort their loved ones and grant rest to their departed souls "In a tweet, the chief minister stated.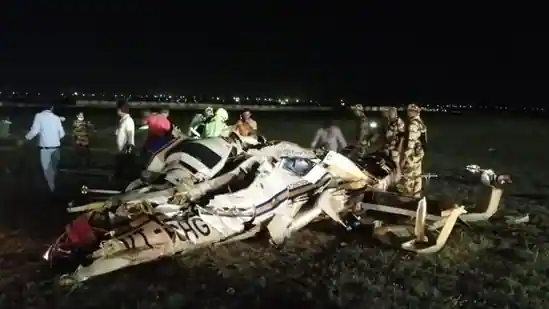 Officials later stated that the incident would not impact flight operations and that normal operations will resume.
Stay Tuned with us!