A pilot taking three passengers on a sightseeing flight over Pretoria flew so dangerously  low over a road that he severed an overhead power line with his propeller.
The pilot also shone his landing light at oncoming vehicles on the M35 Soutpan Road in the Soshanguve area on the afternoon of September 5 last year, his passengers told a Civil Aviation Authority (CAA) investigator.
But according to the CAA "limited serious incident investigation report", the pilot asked his passengers to lie about what happened and blame a student pilot who flew the plane the previous day for damage to the propeller.

 The report said the rented aircraft also exceeded its maximum take off weight by 5.5%.
It said the plane "struck a power line while the pilot was flying the aircraft at a very low height over a road, endangering the safety of the aircraft, the occupants and property". 
The pilot said 30 minutes after taking off from Wonderboom Aerodrome, he felt something in the aircraft and heard a noise.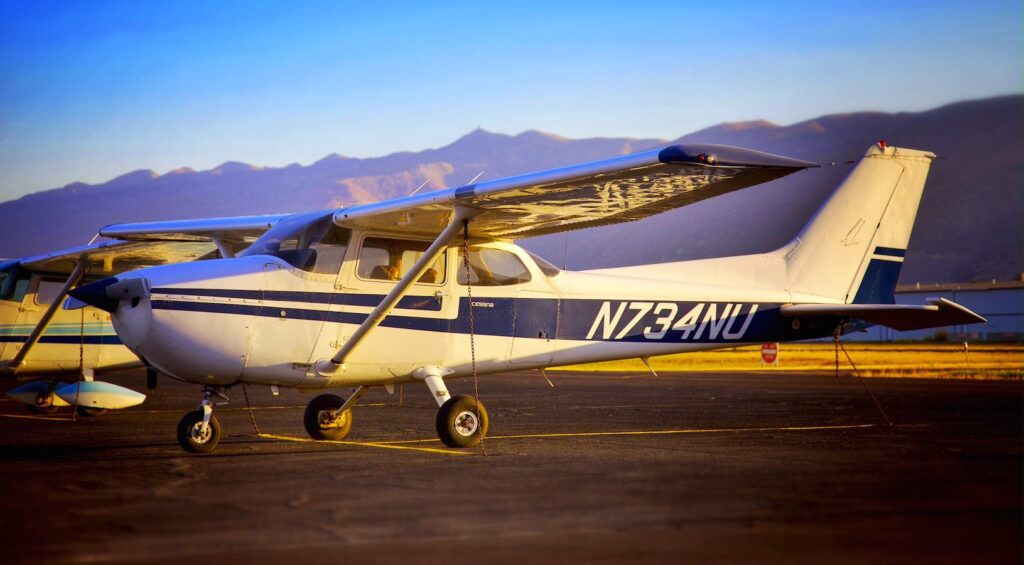 He checked the performance of the aircraft as well as the flight controls before deciding to land for a thorough inspection.

 Upon seeing no damage he concluded he could have entered an air pocket and took off again with his three passengers.
One of the passengers, a private pilot, told the investigator they descended to between 50ft and 100ft above the ground, flew over an open field then followed a road.
"While he was above the road, he flashed the landing light onto the oncoming traffic on the road.

It was during this period that the aircraft propeller severed what they (the passengers) believed to be a power line," the report said.
The private pilot said the aircraft shuddered, then there was a bang and a flash of bright white light. After this, the pilot in command tested the flight controls. No anomalies were detected and all instrument parameters were normal.
After landing the pilot in command noted the damage to the propeller.

"He then asked the passengers that the blame should be shifted onto the student pilot who flew the aircraft the previous day," said the report.
The CAA report noted that the pilot's failure to make any entry in the flight folio after the flight, even though he was aware of the damage to the propeller, was in contravention of civil aviation regulations.
Stay tuned and updated with Aviationa2z.