NEW YORK- Spirit Airlines (NK) shareholders have been in anticipation since July 2022 regarding the proposed acquisition by JetBlue (B6). Spirit, with a Market Cap of $2.5 billion at that time, received a $3.8 billion acquisition offer from JetBlue, which had a Market Cap of $3 billion.
JetBlue's interest in Spirit was likely fueled by the latter's substantial Airbus A320neo and A321neo orders and the strategic need for consolidation to compete effectively with larger carriers.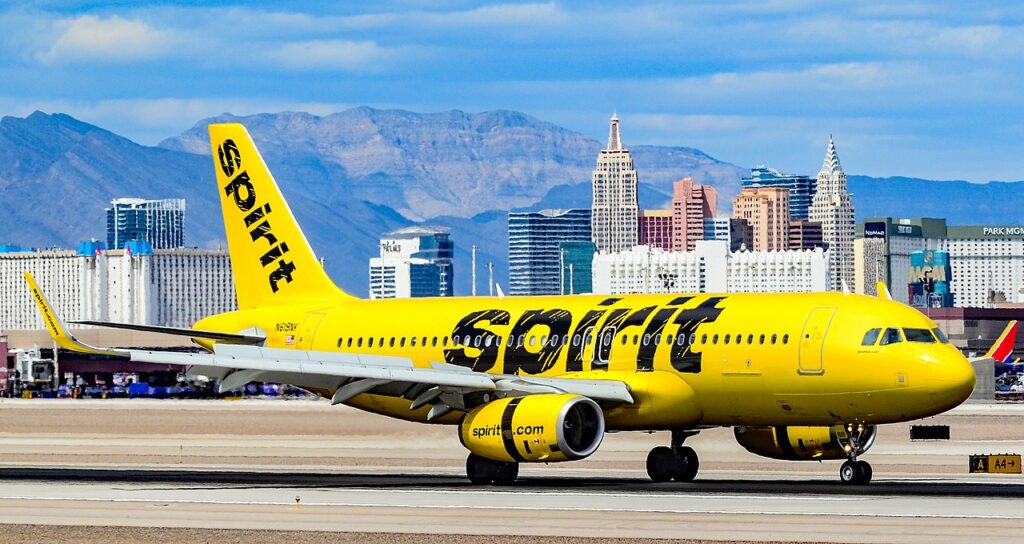 JetBlue Buying Spirit Airlines for Planes
However, nearly eighteen months after the initial proposal, the fate of this merger remains uncertain. The Department of Justice (DOJ) intervened by filing a lawsuit to block the deal, asserting that it could potentially eliminate a major ultra-low-cost carrier in the US.
Consequently, both companies have witnessed declines in their stock prices and currently trade at less than $1.5 billion, awaiting the final decision, reported Seeking Alpha.
In the upcoming four quarters (Q4'23 to Q3'24), Spirit is set to receive 9 A320neo and 19 A321neo aircraft while simultaneously retiring 18 A319ceo. This will not only expand Spirit's fleet by 10 airplanes but also lead to a significant increase in available seats per flight.
The A319ceo, with 145 seats, will be replaced by the A320neo/A321neo, featuring 182 and 235 seats, respectively.
This development holds substantial significance for Spirit, as routes currently operated with an A319ceo will experience an enhanced plane capacity, with the A320neo/A321neo adding 40 or 90 seats per route.
However, beyond increased capacity, the focus is equally on fuel efficiency, which is paramount for Spirit.
Fuel-Efficient Planes and Profitable Routes
As Spirit employs different seat configurations for their Airbus models, recalculations are necessary to adjust Fuel Efficiency per Seat and facilitate a meaningful comparison across these aircraft.
The A319ceo, configured with approximately 145 seats, boasts around 2.5L/100km fuel efficiency. In contrast, the A320neo and A321neo exhibit 1.9L/100km efficiencies and 1.85L/100km, respectively.
By calculating the Fuel Efficiency per Seat based on the expected proportion of A320neo and A321neo in Spirit's fleet, the outcome is 1.87L/100km. This figure is 25% lower than the current Fuel Efficiency per Seat of the retiring A319ceo.
Consequently, each route operated by Spirit with an A320neo or A321neo, as opposed to the A319ceo, not only presents greater revenue potential due to increased seating capacity but also boasts a 25% improvement in fuel efficiency.
These factors elucidate JetBlue's interest in acquiring Spirit, and this article will delve into these numerical aspects to assess the imminent financial performance.
Stay tuned with us. Further, follow us on social media for the latest updates.
Also Read: US Airlines, Including American, United, Delta, and Southwest, want you to Dress Properly – Aviation A2Z
Join us on Telegram Group for the Latest Aviation Updates. Subsequently, follow us on Google News.