BANGKOK- Thai Airways (TG) International Nearly Doubles Third-Quarter Operating Profit Amid Tourism Increase and Economic Uncertainty Concerns.
The Bangkok-based carrier reported an operating profit of Bt7.7 billion ($212 million) for the three months ending on September 30, nearly doubling the figure from the same period last year, despite ongoing economic uncertainties and a surge in tourism arrivals.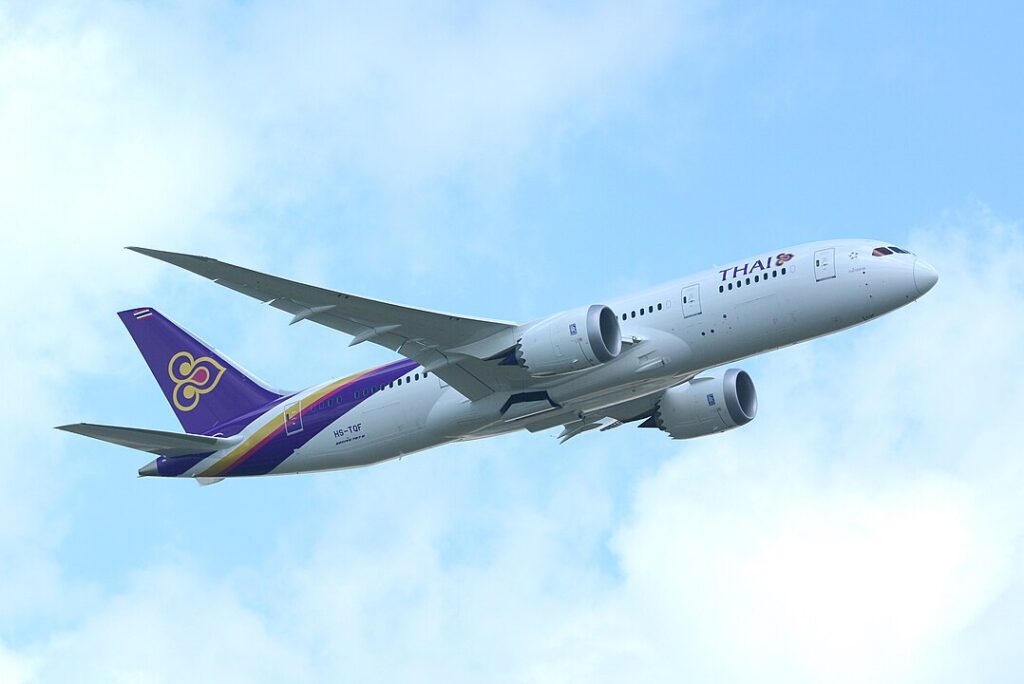 Thai Airways: 12.6% Year-on-Year Revenue
Thai Airways Reports 12.6% Revenue Surge to Bt37 Billion, Driven by Passenger Travel Growth.
During the quarter, Thai Airways observed a 22% increase in passengers carried, totalling nearly 3.3 million individuals, accompanied by a 21.5% capacity expansion.
The rise in revenue is attributed to a surge in passenger travel income, compensating for a decrease in cargo revenue.
The airline attributes this growth to the return of tourists, particularly from Mainland China and India.
Citing statistics from the Thai tourism agency, Thai Airways notes a substantial increase in tourist arrivals, reaching about 7.1 million in the quarter—almost double the figures from the previous year, approaching approximately 73% of pre-pandemic levels.
The surge in Chinese tourist arrivals follows the relaxation of Beijing's stringent zero-Covid measures earlier in the year.
Airlines Increasing Profit
Thai Airways Records Bt1.5 Billion Net Profit, Sees Surge in Operating Costs
During the quarter, Thai Airways experienced a 1.2% rise in costs, reaching Bt29.2 billion, primarily attributed to an increase in non-fuel expenditures.
This marks a significant turnaround from the Bt4.8 billion net loss in the corresponding period of the previous year, now reporting a net profit of Bt1.5 billion.
With 68 operational aircraft by the end of the quarter, Thai Airways expanded its operations into Mainland China by introducing an A350-900.
Additionally, the airline is actively working on integrating its subsidiary, Thai Smile Airways, into its primary operations. All 20 A320s from Thai Smile Airways will be transferred to the main fleet by the first quarter of 2024 as part of this process.
While anticipating sustained travel demand in the final quarter, Thai Airways braces for intensified competition as other airlines ramp up their capacities. Concerns also emerge from the ongoing Israel-Gaza conflict, impacting forward bookings to Europe and Istanbul, slated for launch in December.
Macroeconomic challenges, including inflation, pose further hurdles in the near term. Thai Airways plans to counter these challenges by diligently managing costs and elevating revenue strategies.
Stay tuned with us. Further, follow us on social media for the latest updates.
Also Read: US Airlines, Including American, United, Delta, and Southwest, want you to Dress Properly – Aviation A2Z
Join us on Telegram Group for the Latest Aviation Updates. Subsequently, follow us on Google News.