BOSTON- The trial that will decide the outcome of the merger between JetBlue Airways (B6) and Spirit Airlines (NK) commenced on Tuesday in U.S. District Court in Boston. This marks the first instance of an airline merger case being presented before a judge.
The Justice Department is contesting JetBlue's proposed acquisition of the ultra-low-cost carrier. At the same time, JetBlue, based in New York, argues that the only way to challenge the dominance of the nation's four largest carriers is through a merger with Spirit.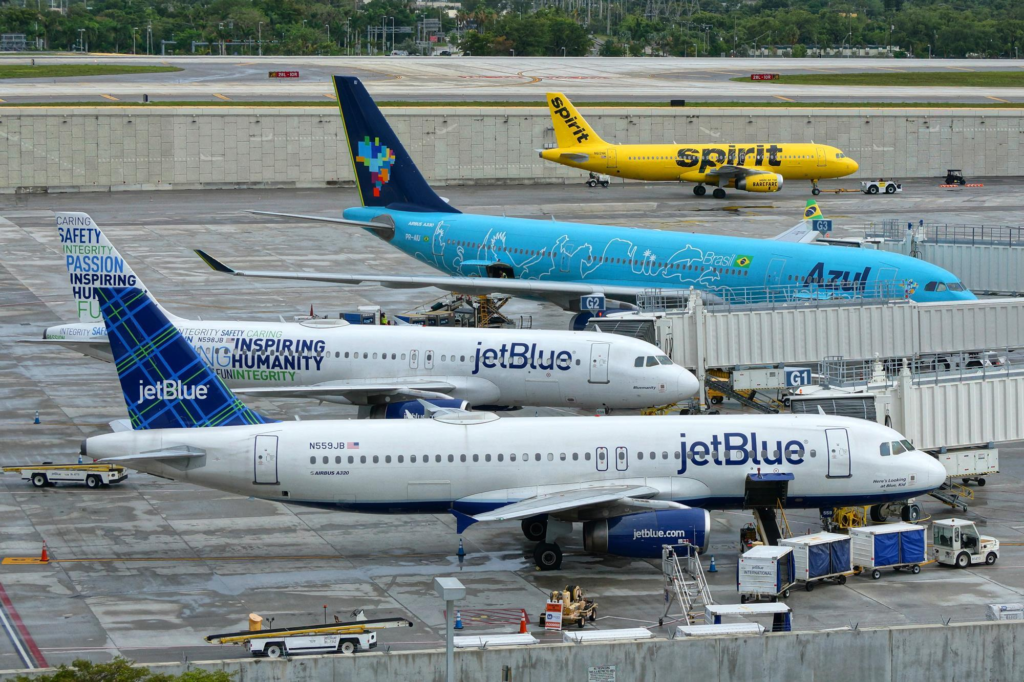 JetBlue Spirit Merger Trial
Federal regulators contend that the loss of Spirit, known for its appeal to budget-conscious travelers, would result in higher prices and reduced options for customers in an already concentrated market.
The ultimate decision in this closely observed case, which is expected to span approximately three weeks, rests with U.S. District Court Judge William Young.
The case unfolds against the backdrop of the Biden administration's more assertive enforcement of antitrust laws, which includes challenges to mergers in sectors such as healthcare, publishing, and technology.
JetBlue's proposal to acquire Spirit shares at a price of $33.50 assesses the transaction at $3.8 billion. According to JetBlue, this valuation increases to $7.6 billion when considering Spirit's outstanding debt.
Big Four Dominates US Market
Following a series of bankruptcies and mergers, the U.S. domestic aviation landscape is currently dominated by four major carriers: American Airlines, Delta Air Lines, United Airlines, and Southwest Airlines, which collectively control around 80 percent of the U.S. market. JetBlue stands as the sixth-largest U.S. carrier, and a merger with Spirit would propel it to the fifth position.
During Tuesday's proceedings, Justice Department attorney Arianna Markel characterized Spirit as a "disrupter" within the industry, emphasizing that the downward pressure on airfares experienced across the aviation sector would diminish in the absence of Spirit.
She argued that a larger JetBlue resulting from the merger would lead to a reduction in consumer choices, a shift away from the Spirit business model that has promoted competition, and potentially result in higher fares and fewer available options.
She contended, "Bigger isn't always better. It isn't better for consumers or better for competition. A larger JetBlue means fewer seats, fewer planes, higher fares, and fewer choices."
Merger Between 6th and 7th Largest Airlines
When Judge Young questioned Markel about Spirit's economic viability, she argued that Spirit was expected to be profitable in the coming five years, basing her assertion on the carrier's own projections.
JetBlue's attorney, Ryan Shores, countered by asserting that JetBlue serves as a more significant disrupter in comparison to Spirit. Shores claimed that JetBlue poses stronger competition to the "Big Four" airlines and is better positioned to maintain lower airfares.
He pointed out that JetBlue and Spirit collectively contribute less than 8 percent of the domestic industry's revenue.
Shores contended, "The government has lost the forest for the trees. This is a merger of just the sixth- and seventh-largest airlines in the country."
The trial commenced on the same day JetBlue reported a $153 million loss for the third quarter.
The airline attributed this financial setback to substantial delays caused by adverse weather conditions and air traffic control issues. JetBlue's stock price dropped approximately 15 percent on Tuesday, reaching its lowest level in years.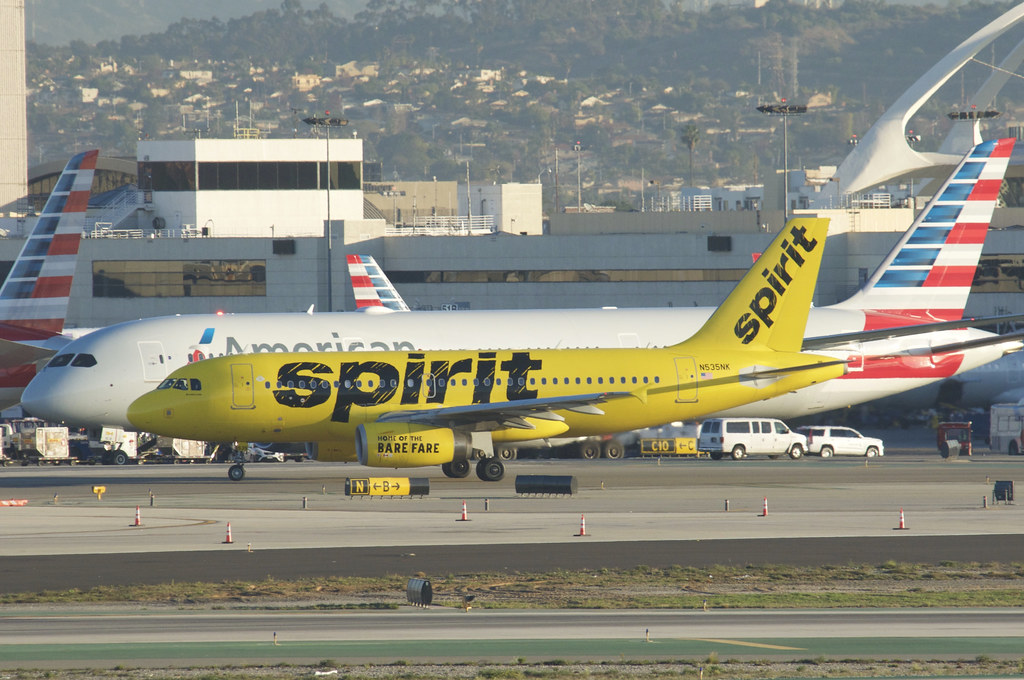 Difficulty for Spirit
JetBlue's attorney, Jay Cohen, made the case that Spirit Airlines is a relatively minor participant in the aviation industry and has encountered financial losses for the fourth consecutive year.
He pointed out that Spirit has contemplated a merger as early as 2016, as its leadership believes it's the sole means of effectively competing with the four established legacy carriers.
Cohen contended that in the event of a merger involving Spirit, other low-cost carriers like Frontier Airlines and Allegiant Air would be well-placed to expand their market presence.
He asserted, "The evidence will demonstrate that these airlines are experiencing rapid growth and are positioned for even more substantial expansion if given the opportunity."
Stay tuned with us. Further, follow us on social media for the latest updates.
Also Read: US Airlines, Including American, United, Delta, and Southwest, want you to Dress Properly – Aviation A2Z
Join us on Telegram Group for the Latest Aviation Updates. Subsequently, follow us on Google News.