NEW YORK- JetBlue Airways (B6) has decided to remove its routes significantly, with a primary focus on the Northeast.
The airline is discontinuing 14 routes and withdrawing from one city, as initially observed in Cirium schedules and subsequently verified by a spokesperson from the airline to TPG.
JetBlue Cancels 14 Routes
These extensive reductions primarily affect either New York or Boston, with only one exception. The complete list of cuts is provided below, but noteworthy changes involve discontinuing operations in Burlington, Vermont, and ending the service between New York and Washington, D.C.
The initial batch is set to conclude immediately after the holiday season in the first week of January, with a second group to follow by the end of March.
Over the next few weeks, the following routes will be gradually discontinued.
Boston Logan International Airport (BOS) to Newark Liberty International Airport (EWR)
Boston Logan International Airport (BOS) to Frederick Douglass Greater Rochester International Airport (ROC)
John F. Kennedy International Airport (JFK) to Burlington International Airport (BTV)
John F. Kennedy International Airport (JFK) to Ronald Reagan Washington National Airport (DCA)
Newark Liberty International Airport (EWR) to Miami International Airport (MIA)
Los Angeles International Airport (LAX) to Charleston International Airport (CHS)
LaGuardia Airport (LGA) to L.F. Wade International Airport (BDA)
LaGuardia Airport (LGA) to Nashville International Airport (BNA)
LaGuardia Airport (LGA) to Charleston International Airport (CHS)
LaGuardia Airport (LGA) to Denver International Airport (DEN)
LaGuardia Airport (LGA) to Cape Cod Gateway Airport (HYA)
LaGuardia Airport (LGA) to Jacksonville International Airport (JAX)
LaGuardia Airport (LGA) to Portland International Jetport (PWM)
LaGuardia Airport (LGA) to Sarasota Bradenton International Airport (SRQ)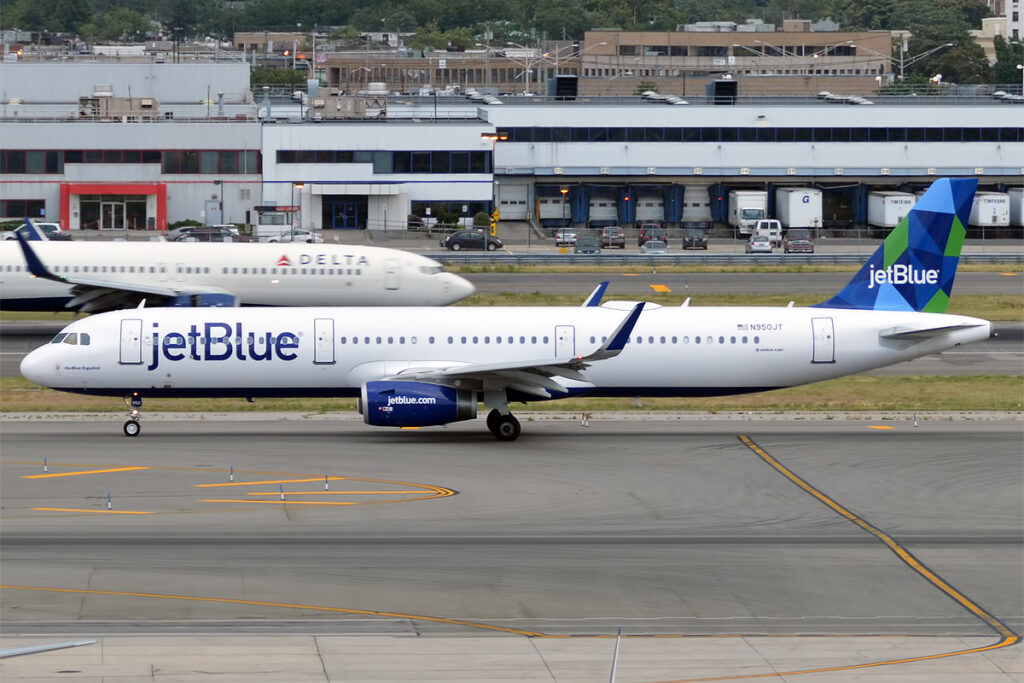 Cuts Decades-Long Route
Perhaps the most significant reduction is in Burlington, which JetBlue has consistently served for over two decades. This departure will leave Delta Air Lines (DL) as the sole provider of routes from New York to Burlington, while United Airlines (UA) will maintain its service to the city from its hub at Newark.
Another noteworthy change is the discontinuation of the service from New York's John F. Kennedy International Airport (JFK) to Ronald Reagan Washington National Airport (DCA), set to cease in early January. This route was introduced on September 16 but will be terminated a few months later, on January 3, 2024.
It's relatively uncommon for an airline to launch a new route and withdraw from the market after less than a full season.
Reasons for These Cuts
JetBlue provides two key reasons for these substantial cutbacks.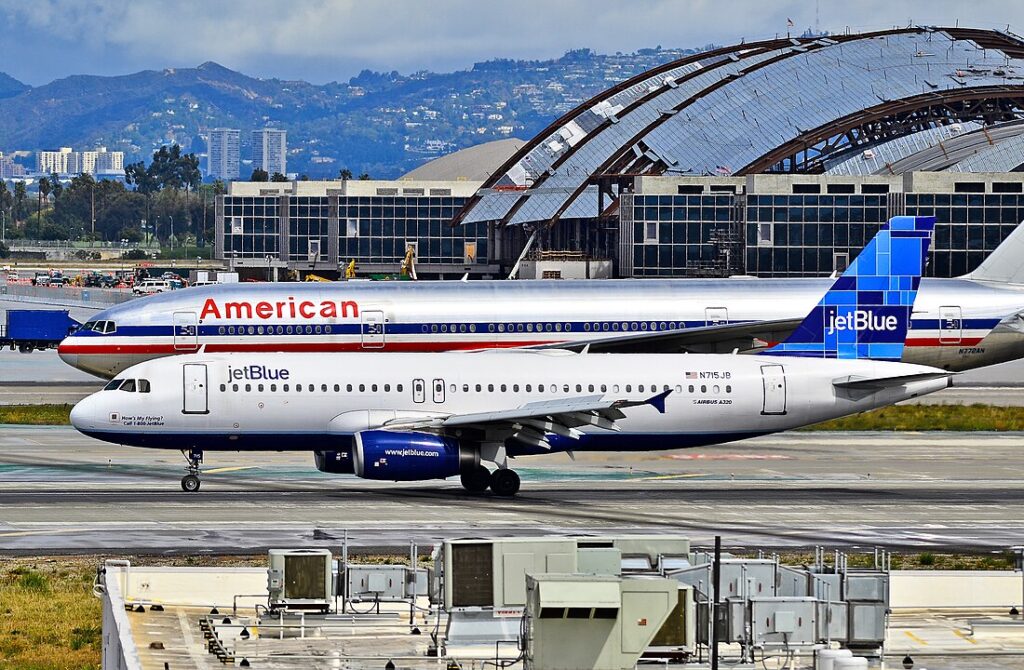 1) Failure of Northeast Alliance
The first reason is the dissolution of the Northeast Alliance with American Airlines (AA), which was initiated in early 2021.
This partnership was established as a strategy for American and JetBlue to enhance their presence in New York and Boston. In these two crucial Northeastern cities, both airlines faced challenges providing independent services against well-established competitors, as both carriers asserted.
Instead of competing with each other, American and JetBlue employed the Northeast Alliance to synchronize their schedules in the Northeast, introduce numerous new domestic and international routes, provide codesharing, and offer loyalty benefits, among other initiatives.
To enhance the alignment of their schedules, the airlines exchanged slots, essentially takeoff and landing permissions, at LaGuardia Airport to support this network expansion.
However, following a successful antitrust lawsuit by the Department of Justice, the alliance has now been dissolved. Consequently, JetBlue is obligated to return slots to American. While American is appealing the judge's decision, both carriers have largely reversed the effects of the alliance.
For JetBlue, this means it must either reduce flight frequencies or discontinue existing routes, and the carrier predominantly opts for the latter approach.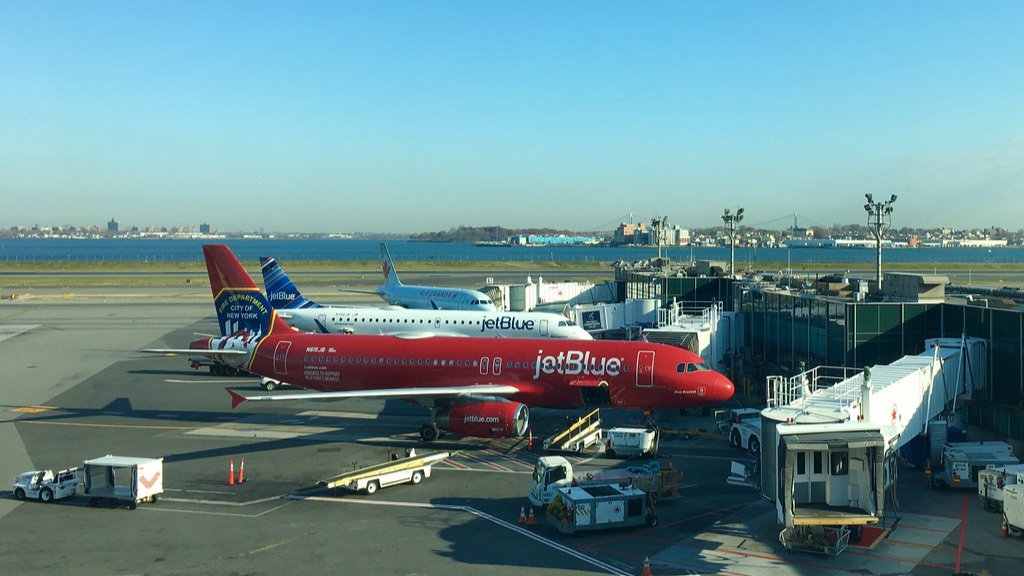 2) ATC Staff Shortage Issues
In addition to the slot exchanges at LaGuardia, JetBlue has cited adjustments "due to the ongoing ATC staffing challenges experienced by the government," as stated by a spokesperson from the carrier.
JetBlue is referring to the recent extension of the temporary slot waiver for flights at New York's two busiest airports by the Federal Aviation Administration.
Under normal circumstances, slots follow a "use-it-or-lose-it" principle, which means that if JetBlue couldn't fill its entire slot schedule, it would be at risk of forfeiting a valuable slot to one of its competitors.
However, due to this temporary slot waiver, primarily implemented to address air traffic controller shortages in the Northeast, airlines can reduce their flights at LaGuardia and JFK by approximately 10%.
This flexibility enables JetBlue to adapt its New York flight schedule without concerns about losing valuable long-term assets.
If you have a booking on one of the affected routes, JetBlue will provide you with alternative flight options or offer a full refund to your original payment method.
Stay tuned with us. Further, follow us on social media for the latest updates.
Also Read: US Airlines, Including American, United, Delta, and Southwest, want you to Dress Properly – Aviation A2Z
Join us on Telegram Group for the Latest Aviation Updates. Subsequently, follow us on Google News.