UNITED STATES- ZipAir (ZG) is considering an expansion into the United States (US), as reported by Nihon Keizai Shimbun through SkyBudget. The Japanese low-cost carrier is looking to serve various cities in North America, with a particular focus on the United States.
The primary U.S. destinations of interest include Las Vegas, Portland, and Seattle.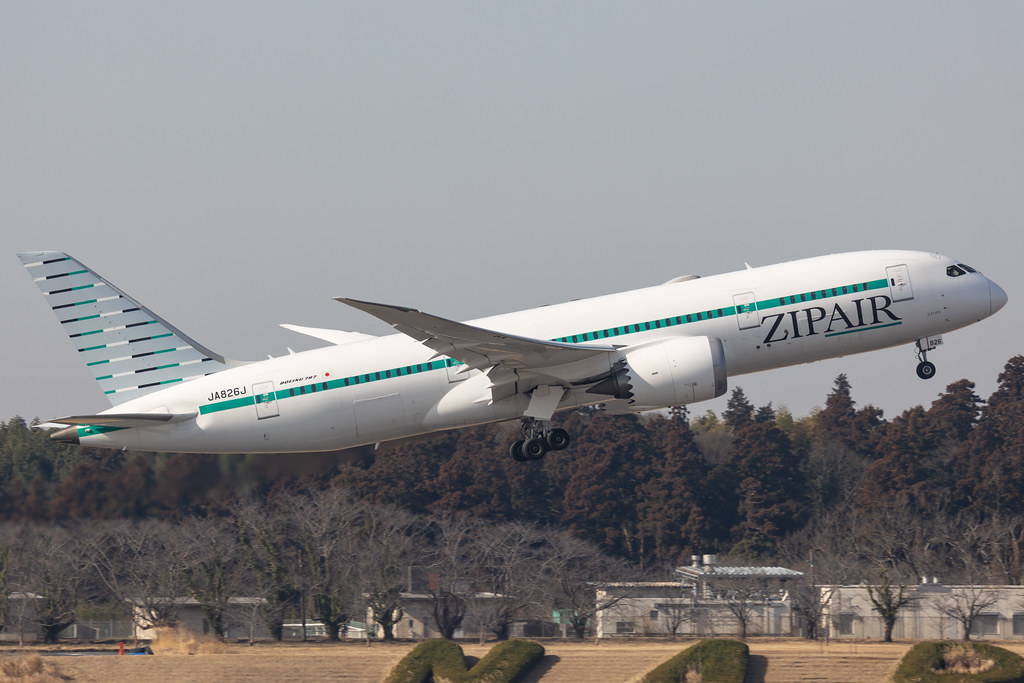 Zipair United States Flights
Additionally, ZipAir is considering expanding its service to Canada's West Coast, with a potential flight to Vancouver. The airline is planning future fleet growth to facilitate these routes, and these expansions are considered long-term goals.
According to data, ZipAir currently offers several services within the United States using its Boeing 787 aircraft. This includes flights to Los Angeles, with 60 recorded flights between the two in the past month.
San Francisco is another featured destination with 42 flights. Additionally, the airline operates flights to Honolulu. It's evident that ZipAir has a strong interest in further expansion beyond its existing routes.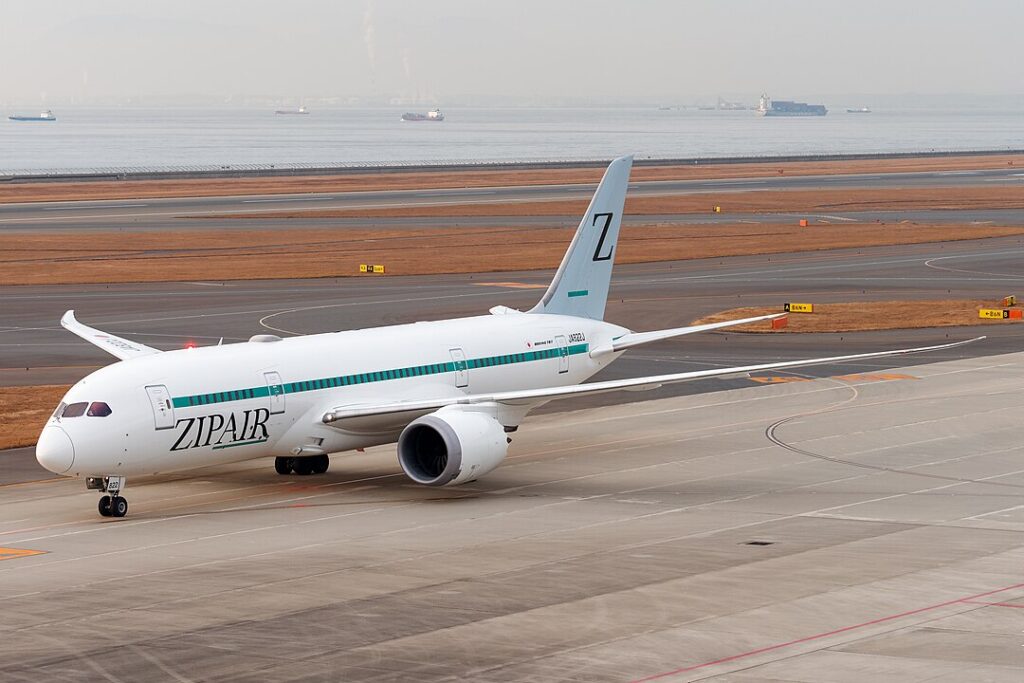 Fleet
ZipAir's current fleet is comprised entirely of Boeing 787 Dreamliners, enabling its route network.
The airline operates seven Boeing 787-8s, with an average age of 8.4 years. The oldest aircraft in the fleet is 12.6 years old, while the newest is just 0.2 years old.
ZipAir's livery showcases a straightforward "ZipAir" title located towards the front of the aircraft, with a line running down the middle of the fuselage.
Notably, the airline had previously featured a "Z" on the tail, but it was removed due to concerns associated with Russia's invasion of Ukraine.
Stay tuned with us. Further, follow us on social media for the latest updates.
Also Read: US Airlines, Including American, United, Delta, and Southwest, want you to Dress Properly – Aviation A2Z
Join us on Telegram Group for the Latest Aviation Updates. Subsequently, follow us on Google News.