UNITED STATES- At the onset of the pandemic, the airline's revenue bore the brunt of the impact, witnessing a staggering 31% decline in the S&P 500 Passenger Airlines Index in 2020. This unfortunate performance ranked airlines as the poorest-performing sector within the S&P 500, excluding the oil and gas industry.
This downturn, however, presented an intriguing investment opportunity that appealed to a younger and unconventional demographic of investors. With lockdown measures in place and disposable income at an all-time high, many individuals capitalized on this opportunity.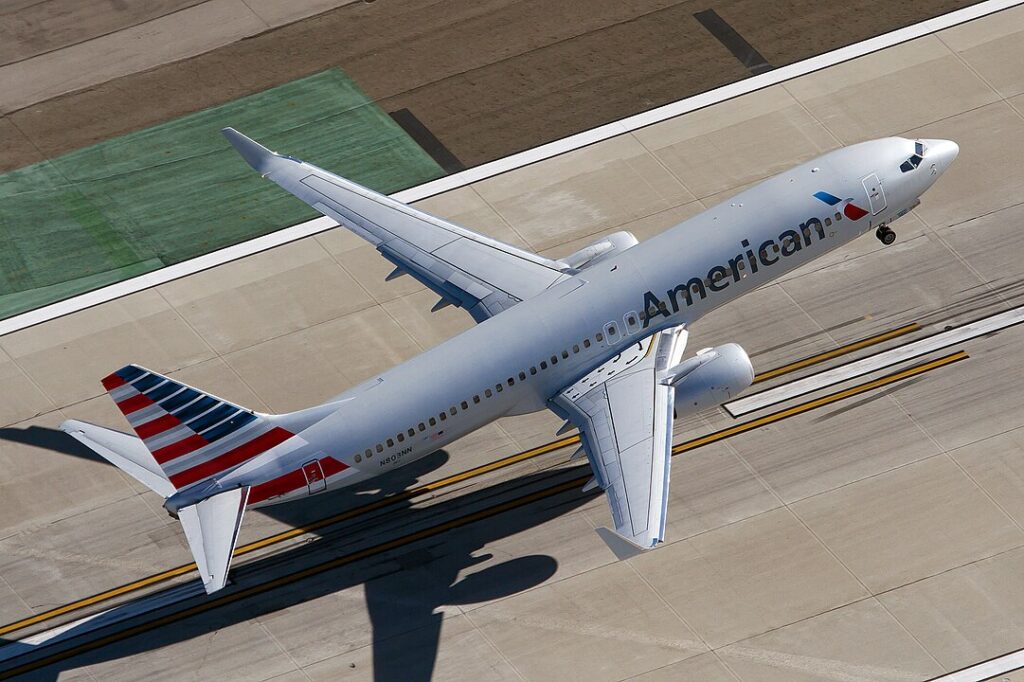 Airline Stocks: Still Attractive in 2023 with RSI Opportunity
According to data from Robinhood, the commission-free securities trading platform favored by millennials and Generation Z investors, distressed airline stocks emerged as one of the standout success stories of the year, recording historically high trading volumes.
Airline stocks remain just as enticing in 2023 as they were in 2020. The 14-day Relative Strength Index (RSI) indicates that these stocks are currently more oversold than at any point since the initial pandemic-related disruptions to commercial aviation.
For instance, if you had purchased global airline shares in March 2020 when the RSI dropped below 20, you could have enjoyed returns of around 130% over the subsequent 12 months.
U.S. Air Travel Maintains Its Upward Trajectory Despite Increasing Expenses
The causes of both selloffs are indeed vastly different. In 2020, the abrupt halt in global commercial air travel was primarily due to the rapid spread of an unknown virus. In contrast, carriers' current challenges stem from a Middle East conflict, surging fuel prices, and persistent high borrowing costs.
For example, United Airlines mentioned during its third-quarter earnings call that, despite reporting record profits, it lowered fourth-quarter projections due to the Israel-Hamas War and oil prices exceeding $90 per barrel.
This war has led several airlines, including United, to suspend flights to Tel Aviv, impacting travel demand.
While the Middle East conflict poses a headwind to travel demand, U.S. consumers haven't shown an immediate shift in their travel habits.
The Transportation Security Administration (TSA) has continued to screen more passengers daily than in 2019, and more people have boarded U.S. commercial flights this year compared to the same period four years ago, even in the face of heightened global concerns.
Airlines Strategic Utilization of Rewards and Co-Branded Credit Cards
One of the reasons for our positive view of airlines lies in their ability to adapt and their remarkable resilience. The aviation industry has faced and conquered numerous challenges on the international business stage in the past.
A significant contributing factor to this resilience has been the adoption of innovative revenue streams, including loyalty programs and co-branded credit cards.
Co-branded credit cards have gained substantial popularity within the broader travel industry, particularly among airlines.
These cards empower consumers to accumulate loyalty points and other enticing benefits, ultimately enhancing customer retention. Familiar examples include Southwest's Rapid Rewards and American Express' Delta Skymiles.
Loyalty programs have emerged as substantial contributors to airline revenue, accounting for approximately 40% to 50% of airlines' market value in 2019, as reported by consultancy firm LTIMindtree.
In that year, United Airlines generated a notable $5.3 billion through the sale of miles, constituting a significant portion of its total revenue. Delta Airlines followed a similar trajectory, selling $4 billion in airline miles to financial institutions, equivalent to 14% of its operational revenue.
As previously emphasized, ancillary revenue generators such as credit cards and loyalty programs have evolved into crucial assets for the airline industry. Recognizing the considerable value these programs bring, airlines are increasingly capitalizing on their vast potential.
Stay tuned with us. Further, follow us on social media for the latest updates.
Also Read: US Airlines, Including American, United, Delta, and Southwest, want you to Dress Properly – Aviation A2Z
Join us on Telegram Group for the Latest Aviation Updates. Subsequently, follow us on Google News.