MUMBAI- Air India Express (IX), the low-cost subsidiary of Air India (AI), is set to prioritize routes that cater to a larger number of budget-friendly travelers and leisure tourists, as mentioned by the airline's Managing Director, Aloke Singh.
Singh further clarified that, initially, Air India Express will not be expanding its capacity nationwide; instead, it will concentrate on strengthening its presence on existing routes.
Air India Express Budget-Friendly
As a subsidiary of Air India, Air India Express is currently in the process of merging with the low-cost domestic carrier, AirAsia India (I5), and recently introduced its new brand identity.
The Air India Group, which includes Air India, Air India Express, AIX Connect, and Vistara (UK), is under the ownership of Tata, which is also working on consolidating its aviation business.
Part of this consolidation involves Vistara, a joint venture airline between Tata Sons and Singapore Airlines, merging with AI India.
In accordance with this strategy, Singh explained, "Air India Express will emphasize routes with a higher proportion of leisure travelers and price-sensitive customers, especially those in non-business sectors. Meanwhile, Air India will primarily focus on routes offering higher yields, necessitating business class services and higher in-flight amenities."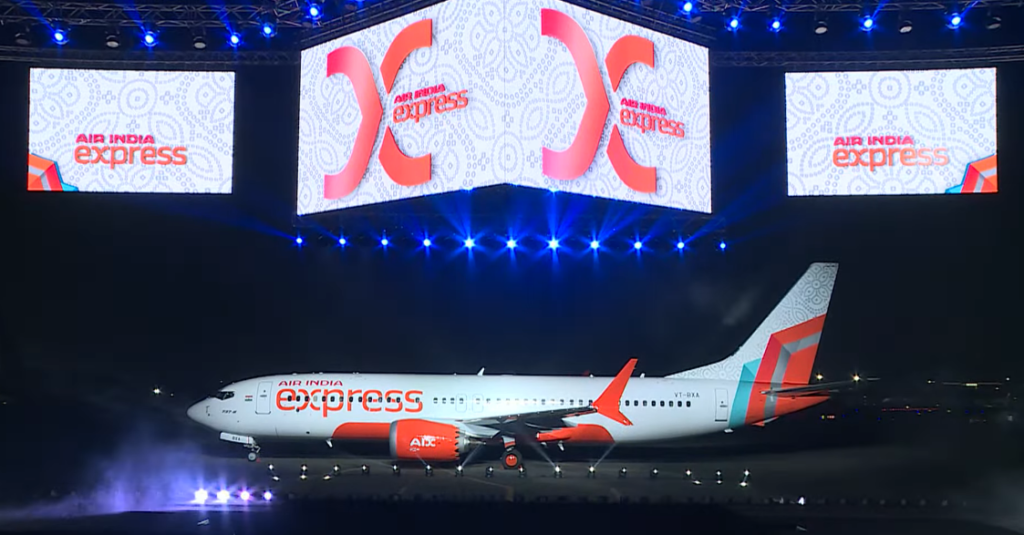 New Branding
Air India Express and AirAsia India, both subsidiaries of the Tata-owned Air India, introduced a fresh, unified branding under the name 'Air India Express.' This unveiling occurred during a Mumbai Airport (BOM) ceremony featuring a new Boeing 737-8 aircraft.
"As we near the final stages of merging Air India Express and AirAsia India, we witness a transformation in the aviation landscape. We take great pride in presenting the new Air India Express brand, a crucial component of the new Air India Group, dedicated to offering the best value, accessibility, and domestic and regional connectivity to all Indians. Our goal is to be the airline of a new generation, fostering better connections among Indians and with the world," said Campbell Wilson.
The airline's new visual identity embraces an energetic and premium color scheme. Express Orange and Express Turquoise are primary colors, complemented by Express Tangerine and Express Ice Blue as secondary colors.
The dominant Express Orange symbolizes the brand's values of enthusiasm and agility, reflecting quintessential Indian warmth. Express Turquoise embodies the brand's traits of style, contemporary premium sensibility, and a digital-first approach.
Aloke Singh, the Managing Director of Air India Express, announced that the integrated Air India Express-AirAsia India entity will operate under the name "Air India Express" and feature a modern, refreshed brand identity.
It will be positioned as 'New India's Smart Connector.' The rebranding signifies the beginning of an ambitious growth and transformation journey, which commences with the induction of the modern and fuel-efficient Boeing 737-8 aircraft.
Stay tuned with us. Further, follow us on social media for the latest updates.
Also Read: US Airlines, Including American, United, Delta, and Southwest, want you to Dress Properly – Aviation A2Z
Join us on Telegram Group for the Latest Aviation Updates. Subsequently, follow us on Google News.