BOSTON- New York-based JetBlue (B6) Airways is modifying its Boston (BOS) to London Gatwick (LGW) service for the upcoming winter season (December 9, 2023, to January 3, 2024).
During this period, the airline will utilize 138-seat Airbus A321neo LR aircraft instead of the previously scheduled 160-seat Airbus A321neo.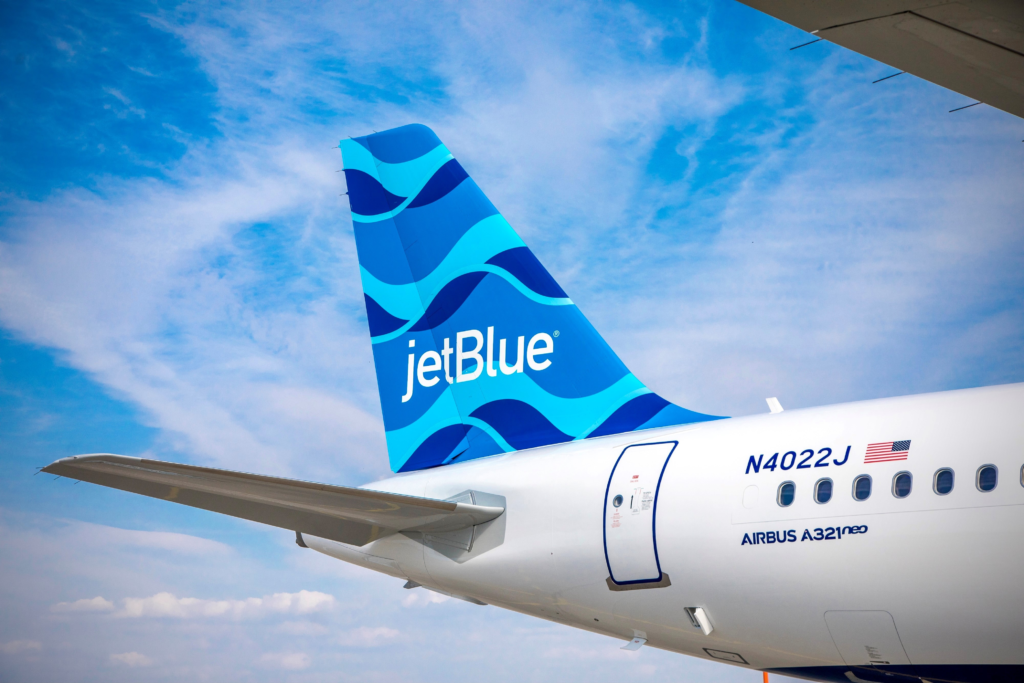 JetBlue Boston-London Route
The route will continue to operate daily with the following flight schedule, reports Aeroroutes:
From Boston (BOS):
B62104 departing at 19:12, arriving at 06:55 the following day (operating on Fridays).
B62104 departing at 19:22, arriving at 07:05 the following day (not operating on Saturdays and Sundays).
B62104 departing at 19:27, arriving at 07:10 the following day (operating on Sundays).
From London Gatwick (LGW):
B61926 departing at 11:55, arriving at 15:12 in Boston (daily service).
The A321neo LR was initially planned to operate from December 20, 2023, to January 3, 2024, but this period has been extended. Additionally, the airline recently adjusted its service suspension on this route.
The suspension is now scheduled to take place from January 4, 2024, to February 14, 2024, rather than from January 4, 2024, to January 30, 2024.
On the Boston to London Heathrow route, the 160-seater A321neo aircraft has been in operation since September 20, 2023, and is scheduled to continue until November 20, 2023. This is a change from the previously planned use of the 138-seater A321neo LR on that route.
New Codeshare with LOT Polish Airlines
LOT Polish Airlines (LO) has revealed a new codeshare partnership with U.S. carrier JetBlue Airways (B6). This expands upon their previous cooperation based on an interline agreement.
This enhanced collaboration aims to provide passengers with improved connectivity between Poland and the United States, commencing in the upcoming 2023/2024 winter season.
Through the codeshare with JetBlue, travelers will be able to book their entire journey with a single ticket while enjoying a consistent baggage policy and fare terms. The itineraries have been carefully designed to ensure passengers can reach their U.S. destinations with optimal transfer times.
Robert Ludera, Director of the LOT Polish Airlines Network Department, expressed their enthusiasm for the codeshare agreement with JetBlue.
The collaboration between the two airlines will enable travelers originating in Poland to access a range of sought-after destinations in the United States, including Boston, Orlando, Detroit, Las Vegas, Atlanta, and Washington, D.C.
Tickets for flights operated by both LOT and JetBlue during the 2023/2024 winter season will be accessible in the coming weeks through various booking channels. These channels encompass the lot.com website, the LOT Contact Center, LOT Travel offices, and authorized travel agencies.
Stay tuned with us. Further, follow us on social media for the latest updates.
Also Read: US Airlines, Including American, United, Delta, and Southwest, want you to Dress Properly – Aviation A2Z
Join us on Telegram Group for the Latest Aviation Updates. Subsequently, follow us on Google News.