BIRMINGHAM- Ryanair (FR), Europe's leading airline, has unveiled its Winter 2023/2024 schedule for Birmingham (BHX), UK, offering a total of 34 routes.
This includes the introduction of 4 new routes to Budapest, Girona, Seville, and Valencia, along with increased flight frequencies on 11 existing routes, such as Krakow, Malta, and Turin.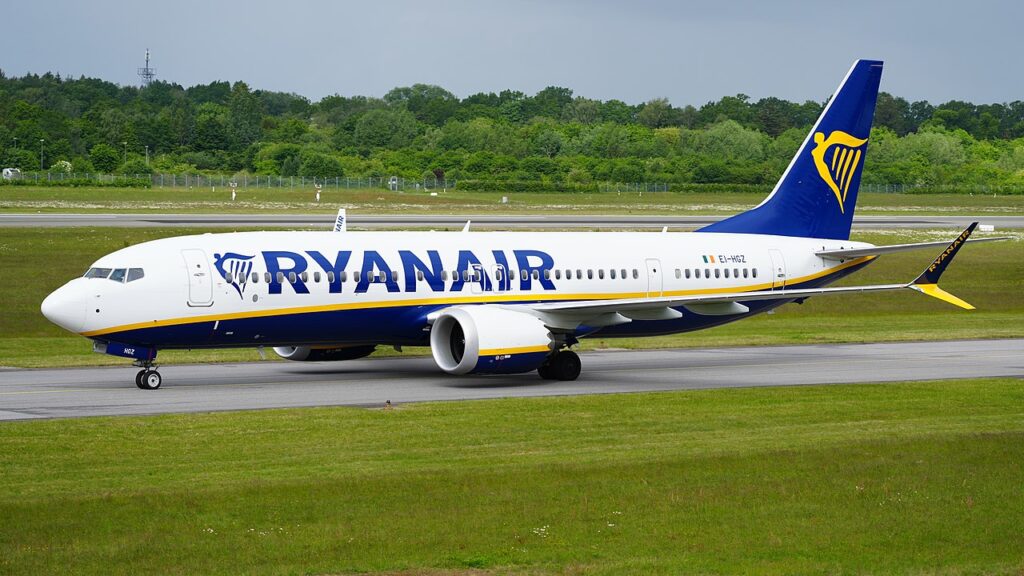 Ryanair Birmingham Destinations
To support this Winter schedule, Ryanair plans to base 6 aircraft at Birmingham Airport, representing a substantial investment of $600 million and providing employment for more than 2,200 local workers.
Notably, three of these aircraft are Boeing 737 Gamechangers, highly sought after by airports across Europe due to their environmentally friendly features, including a 16% reduction in CO2 emissions, a 40% decrease in noise emissions, and a 4% increase in passenger capacity.
Ryanair's Winter 2023/2024 schedule for Birmingham includes the following highlights:
Deployment of 6 aircraft (3 of which are Gamechangers).
A substantial investment of $600 million.
A total of 34 routes, featuring 4 new routes to Budapest, Girona, Seville, and Valencia.
Support for more than 2,200 local jobs, including 180 well-compensated aviation positions.
Anticipated growth of Birmingham Airport's passenger traffic to 2.7 million passengers annually.
Ryanair is the United Kingdom's leading airline, with a robust presence. It offers a vast network of over 440 routes and serves more than 52 million passengers annually on its 107 UK-based aircraft, representing a $10.7 billion investment.
This extensive network provides British travelers and visitors with unparalleled route choices at competitive fares while also fostering year-round connectivity and inbound tourism, contributing to the employment of over 37,000 individuals in the UK.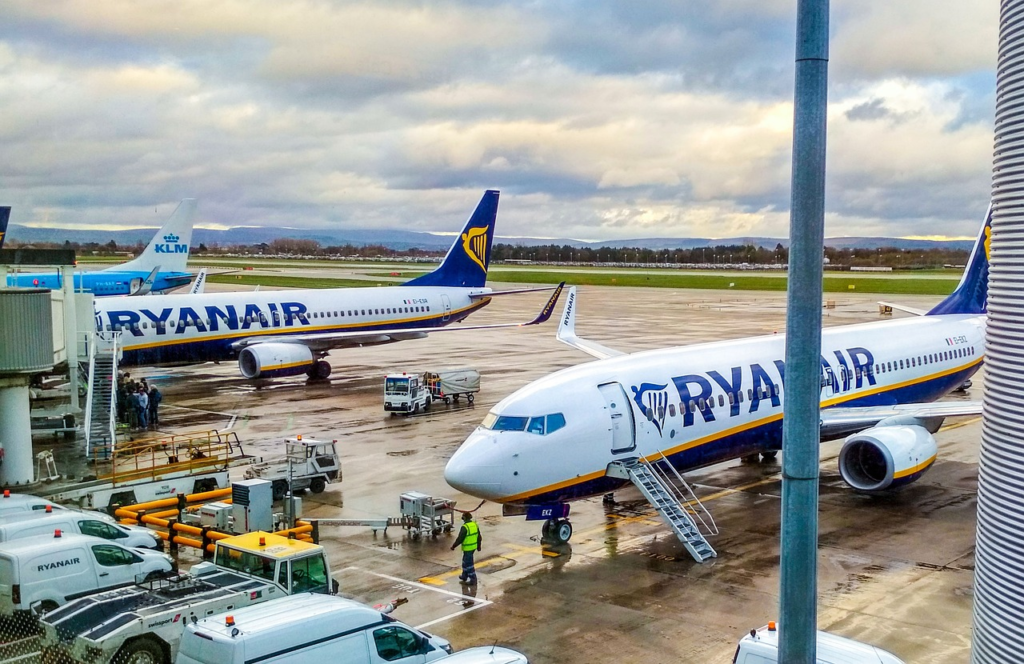 NATS Issues
Despite Ryanair's ongoing investments and expansion in the UK, one significant concern remains the UK NATS ATC (National Air Traffic Services Air Traffic Control), which poses the most significant risk to passengers' travel plans.
Ryanair pays nearly €100 million annually for ATC services. Yet, NATS consistently faces understaffing issues and, as evidenced on August 28, experienced a complete system failure, leading to the cancellation of more than 2,000 flights (affecting over 360,000 passengers) and substantial delays for over 5,000 flights (involving approximately 900,000 passengers), without a satisfactory explanation.
Subsequently, NATS encountered further disruptions at Gatwick Airport due to staff shortages. Ryanair is calling on the UK's Transport Minister, Mark Harper, to take immediate action, instructing NATS (where the UK Government holds the majority stake) to reimburse all airline customers for the costs incurred due to NATS' incompetency on August 28, 2023, and to urgently reform UK ATC to prevent similar avoidable system failures from recurring.
To celebrate Ryanair's Winter schedule at Birmingham Airport, which includes the launch of 4 new Winter routes, the airline is offering a limited-time seat sale with fares starting at just £21.99. These discounted fares must be booked by October 20, 2023.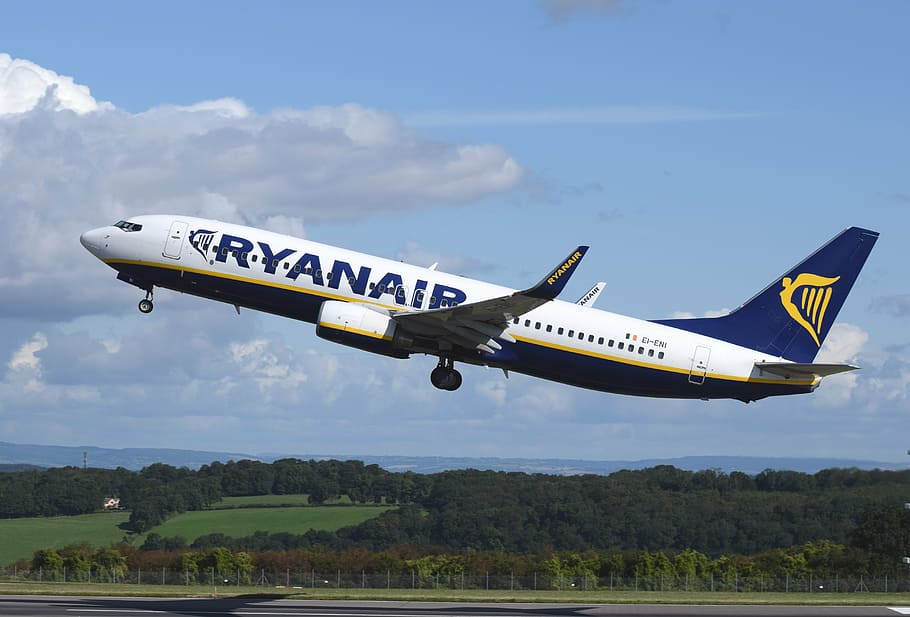 Executive Insights
Dara Brady, Ryanair's Director of Digital & Marketing, expressed the following:
"We are delighted to unveil Ryanair's Winter 23/24 schedule for Birmingham Airport. This schedule features 34 routes, including 4 new Winter destinations in Budapest, Girona, Seville, and Valencia, and increased frequencies on 11 additional Winter sun and city break routes. This wide array of options provides our customers in the West Midlands region with unparalleled choices at the most competitive fares. We will operate this schedule with 6 of our aircraft based at Birmingham Airport, constituting a significant €600 million investment that supports over 2,200 local jobs. Notably, this includes the deployment of 3 of our 'Gamechanger' aircraft, which are quieter and more environmentally friendly."
"As the United Kingdom's leading airline, Ryanair continues to expand and deliver exceptional route options and cost-effective fares to our 52 million annual UK passengers. In contrast, NATS (National Air Traffic Services) is focused on producing reports aimed at concealing their unexplained incompetence. This incompetence resulted in over 2,000 flight cancellations affecting more than 360,000 passengers and significant delays for over 5,000 flights involving roughly 900,000 passengers on August 28 and 29."
"Ryanair calls upon Transport Minister Mark Harper and the UK Government to promptly restructure air traffic control (ATC) and assure UK passengers that they will not face further disruptions due to recurring NATS failures, mismanagement, and incompetence."
Stay tuned with us. Further, follow us on social media for the latest updates.
Also Read: US Airlines, Including American, United, Delta, and Southwest, want you to Dress Properly – Aviation A2Z
Join us on Telegram Group for the Latest Aviation Updates. Subsequently, follow us on Google News.