SYDNEY- Flag carrier of Australia, Qantas Airways (QF), has scheduled an Airbus A380 flight from London (LHR) to Sydney (SYD) to assist in repatriating Australians facing travel difficulties in Israel.
Initially, the airline will deploy a smaller Boeing 787-9 aircraft to transport Australians from Tel Aviv (TLV) to London, with two confirmed services set for today and Sunday.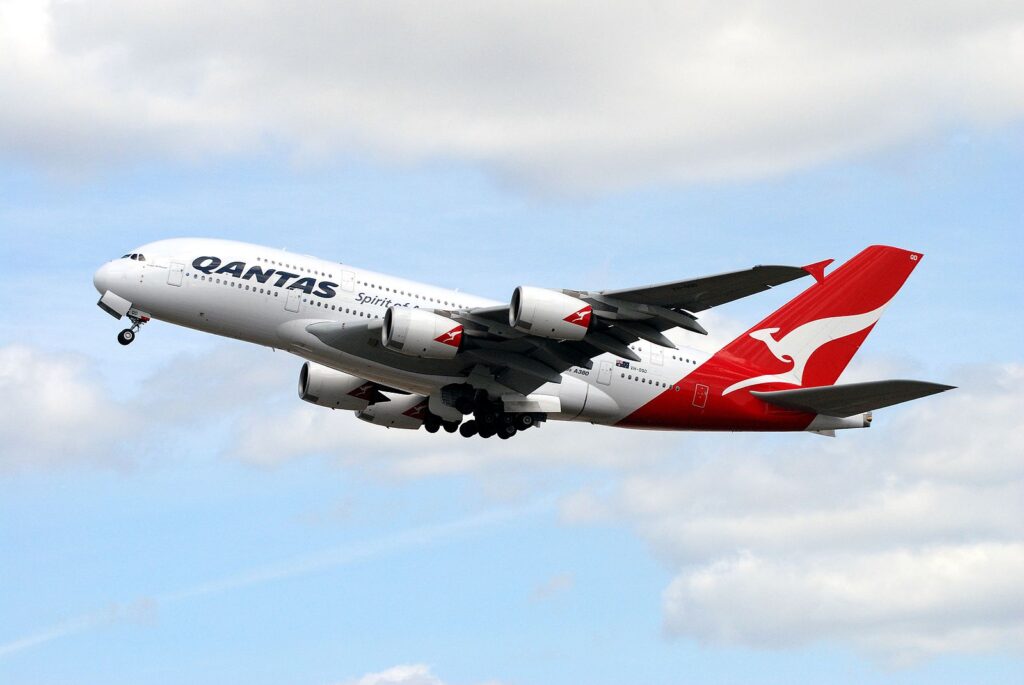 Qantas A380 Repatriation Flights
Additionally, Foreign Minister Penny Wong has announced that the federal government will organize at least two more charter flights from Ben Gurion Airport to Dubai in addition to those already arranged by Qantas.
It's estimated that approximately 12,000 Australian citizens are currently in Israel, although it's worth noting that many of them might hold dual citizenship and may not choose to leave the country.
The Department of Foreign Affairs and Trade noted the situation's extremely dynamic and challenging nature. The Australian Government is actively engaged in facilitating the swift departure of Australians who wish to leave, which may involve organizing additional assisted-departure flights.
Furthermore, Qantas has generously agreed to provide support to Australians arriving in London from Tel Aviv on assisted departure flights by offering a complimentary A380 flight from London to Sydney via Singapore.
The Australian Government is also committed to exploring alternative travel options from Dubai and providing assistance to individuals who may face difficulties reaching Tel Aviv.
Rescue Plan for Australians
Australians currently in Israel or the Occupied Palestinian Territories who wish to leave and have not already made departure arrangements are encouraged to register through DFAT's Crisis Portal or by contacting the 24-hour Consular Emergency Centre at +61 2 6261 3305 (for those calling from overseas) or 1300 555 135 (for individuals within Australia).
Qantas reported that more than 900 crew members have volunteered to operate its flights, surpassing the minimum requirement of 70 crew members.
The initial aircraft departing from Tel Aviv will likely be Qantas' newest 787, with the registration VH-ZNN.
Eyeing European Destinations
In July, Australian Aviation previously mentioned that Qantas had taken delivery of its final Dreamliner, named 'Snowy River,' concluding a batch of three aircraft deliveries that had been delayed by two years. This brings the total number of aircraft of this type in the Flying Kangaroo's fleet to 14, following the recent additions of VH-ZNM, named 'Mateship,' and VH-ZNL, named 'Billabong.
Similar to earlier Qantas 787-9 aircraft, the last three planes will include 42 lie-flat business class seats, 28 premium economy seats, and 166 economy seats.
These aircraft are essential for Qantas to expand its capacity and initiate new flight routes. Specifically, the airline is presently in discussions with Air France regarding the establishment of a non-stop route from Perth to France, along with exploring additional destinations in Europe.
Under normal circumstances, neither Qantas nor Virgin provides direct flights to Israel. However, Qantas has codeshare agreements with partners like Emirates and El Al, while Virgin collaborates with airlines such as Etihad, all of which operate flights to Tel Aviv.
Stay tuned with us. Further, follow us on social media for the latest updates.
Also Read: US Airlines, Including American, United, Delta, and Southwest, want you to Dress Properly – Aviation A2Z
Join us on Telegram Group for the Latest Aviation Updates. Subsequently, follow us on Google News.