BENGALURU- Tata-owned Air India (AI) is reportedly planning to create a second hub in the southern region of India with the goal of enhancing its global and domestic operations. Currently, the Tata-owned airline's primary hub is in New Delhi (DEL).
This upcoming hub is expected to be established in either Bengaluru (BLR) or Hyderabad (HYD) and will primarily focus on strengthening its operations in Mumbai (BOM). Both Air India and Air India Express (IX) will utilize this hub for their domestic and international flights.
Air India New Hub
Hubs serve as pivotal transfer points for airlines to transport passengers to their final destinations, forming the core of their operations. For instance, Emirates (EK) utilizes Dubai as its hub, Cathay Pacific (CX) employs Hong Kong, and British Airways (BA) operates through London.
With the introduction of this new hub, Air India aims to expand its presence in airports beyond New Delhi, encompassing smaller ones in its efforts to capture a larger share of the market.
The government has been actively promoting the establishment of additional aviation hubs by airlines to facilitate seamless international connections via India to various global destinations. This move is seen as a means to stimulate investments and commerce within India.
As reported by Mint, Air India is strategizing an expansion of its flight services to Tier-II and Tier-III cities through its subsidiary, Air India Express.
The airline's Chief Executive, Campbell Wilson, recently announced plans to establish a strong presence in the low-cost segment for domestic routes. This initiative aligns with the broader objective of revitalizing the airline, with plans to modernize its entire fleet by the conclusion of 2025.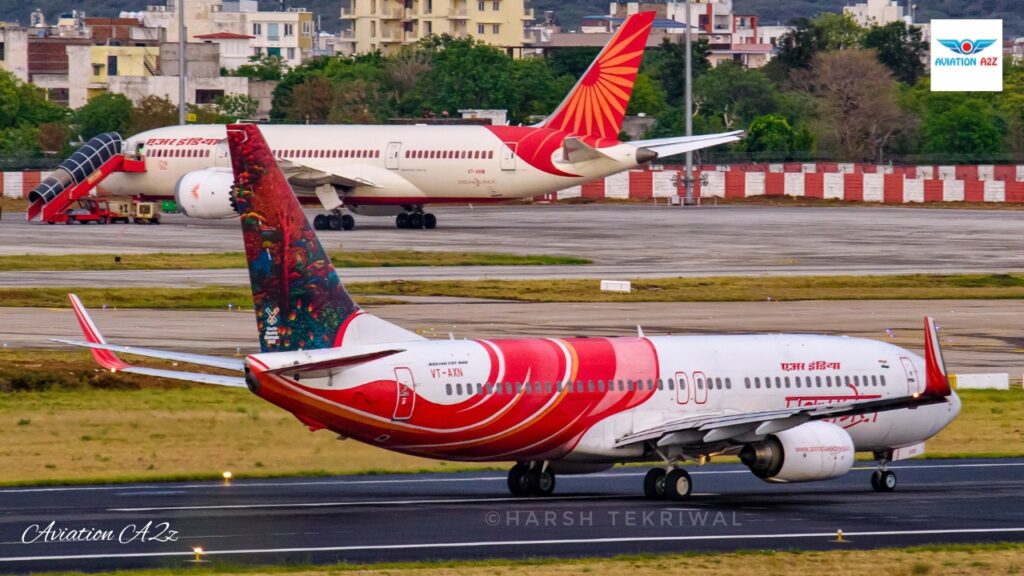 Overlapping Routes
Data from travel portals, as reviewed by Mint, indicates that 22 out of these 48 pairs offer flights operated by both full-service carriers.
These routes include connections such as Mumbai-Trivandrum, Mumbai-Cochin, Jammu-Delhi, Jammu-Srinagar, Delhi-Varanasi, Delhi-Udaipur, Delhi-Patna, as well as major city connections like Kolkata-Delhi, Delhi-Hyderabad, Mumbai-Chennai, and Delhi-Chennai, among others.
Furthermore, there are 11 overlapping routes within the domestic circuit that are served by at least three airlines within the Tata Group.
These routes include Bengaluru-Delhi, Mumbai-Goa, Bengaluru-Mumbai, Mumbai-Jaipur, Cochin-Delhi, Bengaluru-Hyderabad, Delhi-Lucknow, Delhi-Pune, Delhi-Guwahati, Delhi-Srinagar, and Delhi-Goa.
In its international assessment, the Competition Commission of India (CCI) identified 24 origin-destination pairs that feature overlapping operations by Air India, Air India Express, Vistara, and Singapore Airlines.
Stay tuned with us. Further, follow us on social media for the latest updates.
Also Read: US Airlines, Including American, United, Delta, and Southwest, want you to Dress Properly – Aviation A2Z
Join us on Telegram Group for the Latest Aviation Updates. Subsequently, follow us on Google News.