SEOUL- In October, scheduled passenger flights using the Boeing 747-400 and 747-8 aircraft typically span an average distance of 4,601 miles (7,405 km), with the latter contributing significantly to the increased range.
This distance surpasses the typical distances covered by Airbus A380 and all variants of the 787, A350, A330neo, and others. This is primarily due to the 747's comparatively smaller operational network. Although the number of airlines operating 747s has significantly declined during the pandemic, the average flight distance has increased by 14%.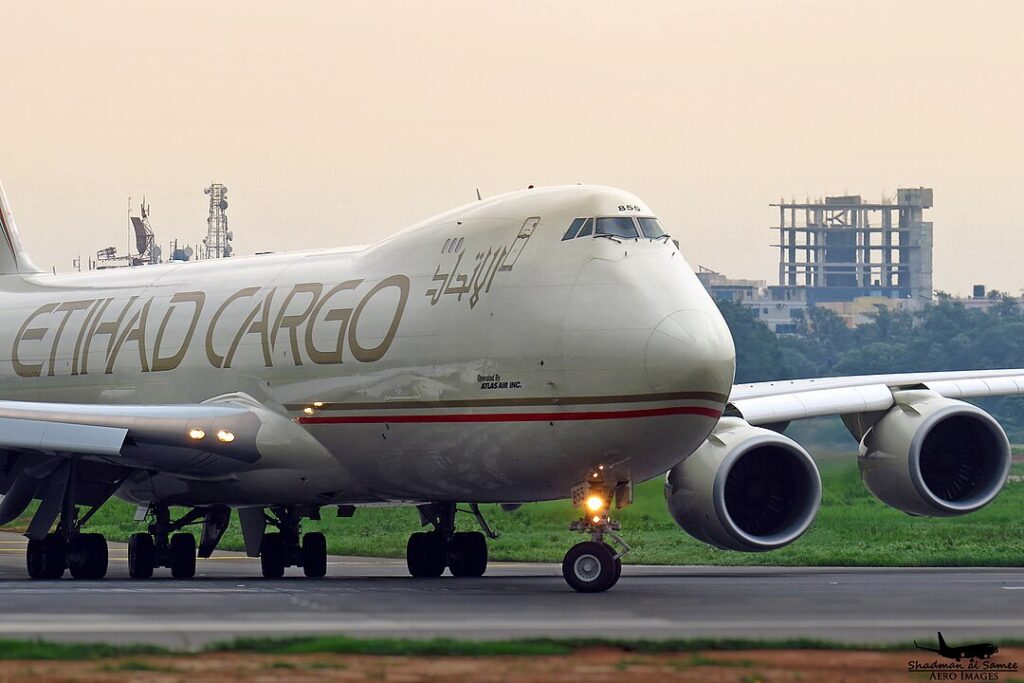 Five Longest 747 Routes: October 2023
The following table provides a summary of these flights. When considering distance as the primary factor, Korean Air's service on the SkyTeam route between Seoul Incheon and Atlanta emerges as the world's longest Boeing 747 flight.
However, if we prioritize block time, a metric influenced by factors like wind conditions, airport slots, congestion, and more, Air China's route from JFK to Beijing Capital takes the top spot – despite ranking fourth in terms of distance.
Block time information is typically found on websites and in timetables and encompasses flight duration, taxi time at both ends of the journey, and allowances for short delays. It strikes a balance, being short enough to remain competitive while ensuring good punctuality.
| Rank | Miles (km)* | Max block time** | Route | Airline | 747 variant | Flights: Oct |
| --- | --- | --- | --- | --- | --- | --- |
| 1 | 7,152 (11,510) | 15h 40m | Seoul Incheon to Atlanta | Korean Air | 747-8 | Daily |
| 2 | 7,133 (11,479) | 13h 45m | Frankfurt to Buenos Aires | Lufthansa | 747-8 | Daily |
| 3 | 6,906 (11,114) | 15h 30m | Seoul Incheon to New York JFK | Korean Air | 747-8 | Daily |
| 4 | 6,838 (11,004) | 16h 30m | Beijing Capital to New York JFK | Air China | 747-8 | Twice-weekly |
| 5 | 6,389 (10,281) | 12h 55m | Frankfurt to Singapore | Lufthansa | 747-8 | Daily |
| | * As the crow flies | ** Either direction | | | | |
Data from Flightradar24.com reveals that the flight duration for the JFK-Beijing route ranged from 15 hours and 50 minutes to 16 hours and 23 minutes during the period between September 20th and 25th.
Conversely, Korean Air's flight from JFK to Seoul had a duration of 14 hours and 22 minutes to 15 hours and 28 minutes during the same timeframe. Air China consistently followed a more northern route, likely covering a greater distance in practice.
An Overview of Korean Air's Services to Atlanta
According to the US DOT T-100 data, Korean Air (KE) has been operating non-stop passenger flights to Atlanta since 1994, which is home to the world's busiest airport and Delta's primary hub. During this period, Korean Air has utilized various aircraft, including the 747-400, 747-8, 777-200ER, 777-300ER, 787-9, and A380. Their schedule for flights to Atlanta, utilizing the 747-8, is as follows, with all times given in local time. Korean Air remains the sole passenger 747 operator in Atlanta.
Flight KE35: Departure from Seoul Incheon at 09:20, arrival in Atlanta at 09:50 (same-day arrival; total duration of 13 hours and 30 minutes).
Flight KE36: Departure from Atlanta at 12:30, arrival in Seoul Incheon at 17:10 the next day (total duration of 15 hours and 40 minutes).
In May 2023, Korean Air transported a total of 20,185 roundtrip passengers to and from Atlanta, according to T-100 data. The airline achieved an impressive seat occupancy rate of 88%. Further analysis of booking data for that month reveals the following breakdown of the market:
Approximately 29% of passengers were categorized as point-to-point travelers, meaning they exclusively flew between Seoul and Atlanta.
About 28% of passengers opted for connections to flights operated by fellow SkyTeam partner Delta in Atlanta, with the most common initial route being Seoul to Orlando.
Around 23% of passengers had connecting flights at Seoul and Atlanta; the top route for this group was Manila to Orlando.
The remaining 20% used Seoul as a transit point to and from Atlanta, with Atlanta to Ho Chi Minh City being the most popular choice for this category of travelers.
The longest 747 route: October 2019
Four years ago, in the pre-pandemic year of 2019, the air route from Seoul Incheon to Atlanta ranked as the second-longest among flights operated by the same aircraft family.
It was surpassed in length by Qantas' 747-400 service between Sydney and San Francisco, covering a distance of 7,417 miles (11,937 km).
An intriguing aspect was the proximity of the distance to the iconic '747' number, and when you examine the first three digits, it forms the IATA code for the 747-100.
Stay tuned with us. Further, follow us on social media for the latest updates.
Also Read: US Airlines, Including American, United, Delta, and Southwest, want you to Dress Properly – Aviation A2Z
Join us on Telegram Group for the Latest Aviation Updates. Subsequently, follow us on Google News.