MUMBAI- The former Indian full-service carrier, Jet Airways is planning to restart its flights in 2024, marking its return five years after its notable collapse. This revival is set to take place following a new infusion of equity from its parent company, the Jalan-Kalrock consortium (JKC).
The consortium announced on September 29, 2023, that it has injected an additional Rs1 billion (equivalent to $12 million) in equity into the Indian airline. This brings their total financial commitment to Rs3.5 billion, aligning with Jet Airways' revival strategy.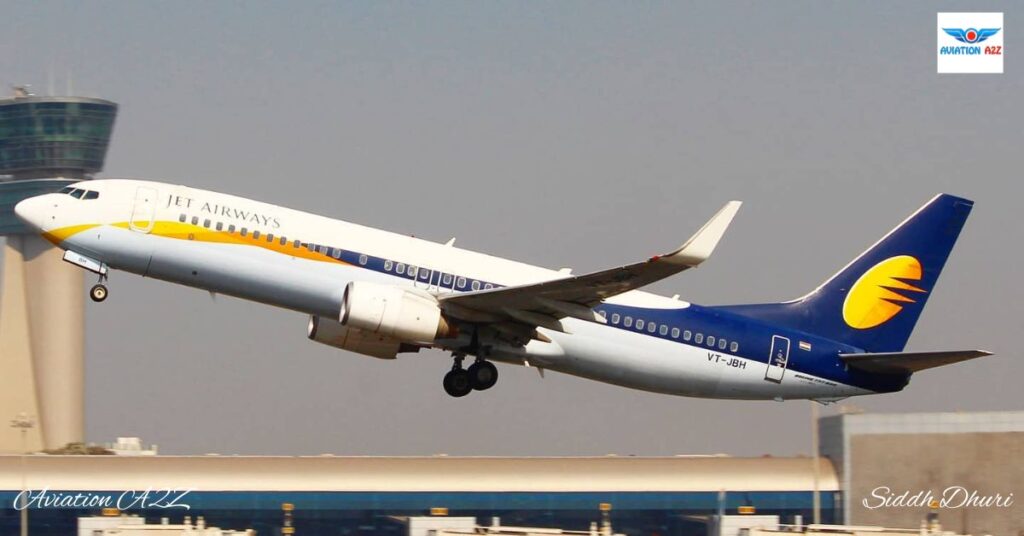 Jet Airways Restart Flights
The Jalan-Kalrock consortium has affirmed that their commitments have been met to take control of Jet Airways with the latest injection of funds. They remain resolute in their strategy to revive the airline, aiming for it to resume operations in 2024.
Although they did not specify the exact date within 2024 for the relaunch. However, the consortium has indicated that they will provide further updates in the coming weeks.
This development comes nearly two months after Indian regulators renewed Jet Airways' air operator certificate (AOC), which was a positive development after a period of uncertainty.
In May, the airline faced challenges, including the departure of its CEO-designate, Sanjiv Kapoor, amid legal disputes between the consortium and creditors. As of now, the airline has not announced a new CEO.
Jet Airways, once India's largest private carrier, faced financial difficulties leading to its grounding in 2019. The consortium, consisting of Murari Lal Jalan and Kalrock Capital, received court approval for their resolution plan in June 2021, and Jet Airways regained its AOC from Indian regulators in May 2022.
Jet Loses IATA Code
The challenges for grounded airlines Go First and Jet Airways continue escalating as both airline's IATA code were revoked due to their non-operational status.
The two-letter designator codes, G8 and 9W, which are assigned by the International Air Transport Association (IATA), a global trade association of airlines, have been withdrawn for both carriers.
"The eligibility criteria for an IATA two-letter designator include the requirement that the airline must be actively operating," stated the head of communications at IATA.
The withdrawal of these airline codes has the potential to disrupt ticketing, reservations, and baggage handling operations for these airlines. In addition to logos and taglines, these codes serve as a distinctive identity for airlines. Therefore their loss entails losing that uniqueness.
Furthermore, companies that have been assigned an IATA airline designator code utilize these codes for various purposes. This includes reservations, scheduling, timetables, telecommunications, ticketing, cargo documentation, legal matters, tariffs, and other commercial and traffic-related functions.
It's important to note that the designator and numeric codes are temporarily blocked for 12 months. During this period, the airline can request the designator's reinstatement if they meet the necessary requirements.
Stay tuned with us. Further, follow us on social media for the latest updates.
Also Read: US Airlines, Including American, United, Delta, and Southwest, want you to Dress Properly – Aviation A2Z
Join us on Telegram Group for the Latest Aviation Updates. Subsequently, follow us on Google News.