MUMBAI- Akasa Air (QP), India's youngest and greenest airline, is exploring the possibility of raising up to $400 million, which would assign a valuation of $1 billion to the airline, as disclosed by two sources familiar with the matter told Livemint.
Nevertheless, according to the same sources, this fundraising endeavor might reduce the ownership stake held by the family of the late billionaire investor Rakesh Jhunjhunwala.
Akasa Air Valuation
The financing will likely be conducted in multiple phases, leading to an incremental increase in valuation, reaching around $1 billion from its current value of approximately $650 million. The Jhunjhunwala family is anticipated not to acquire additional shares during these fresh equity issuances, potentially diluting their existing holding.
Furthermore, the appointed banker for this process may explore potential buyers for a secondary stake sale by the Jhunjhunwala family, which currently holds a 45.97% stake in Akasa Air.
Mint reports that the ownership breakdown of Akasa Air is as follows:
The airline's co-founder and CEO, Vinay Dube, holds a 16.13% stake.
Madhav Bhatkuly possesses a 9.41% ownership share.
Sanjay Dube and Niraj Dube each have a 7.59% stake.
PAR Capital Ventures Llc has a 6.37% ownership interest.
Kartik Verma holds a 1.93% stake.
Ninan Chacho possesses a 1.07% ownership share.
The remaining stakeholders collectively own 3.94% of the airline.
The largest portion of the company, accounting for 45.97%, is owned by the family of the late Rakesh Jhunjhunwala. However, there are indications that the Jhunjhunwala family is unlikely to acquire additional shares, which could potentially lead to a dilution of their equity.
While Akasa Air has not officially commented on this matter, the airline expressed confidence in its overall financial position. A spokesperson for the airline stated:
"We are confident about our future and continue to invest prudently. The airline has generated cash from its first day of operations, as a result of which the initial investment by our investors (including the investment made by Mr. Jhunjhunwala) continues to remain secure in our bank account. As a young airline, we are proud that we are adding to the company reserves even in the first year of our operations."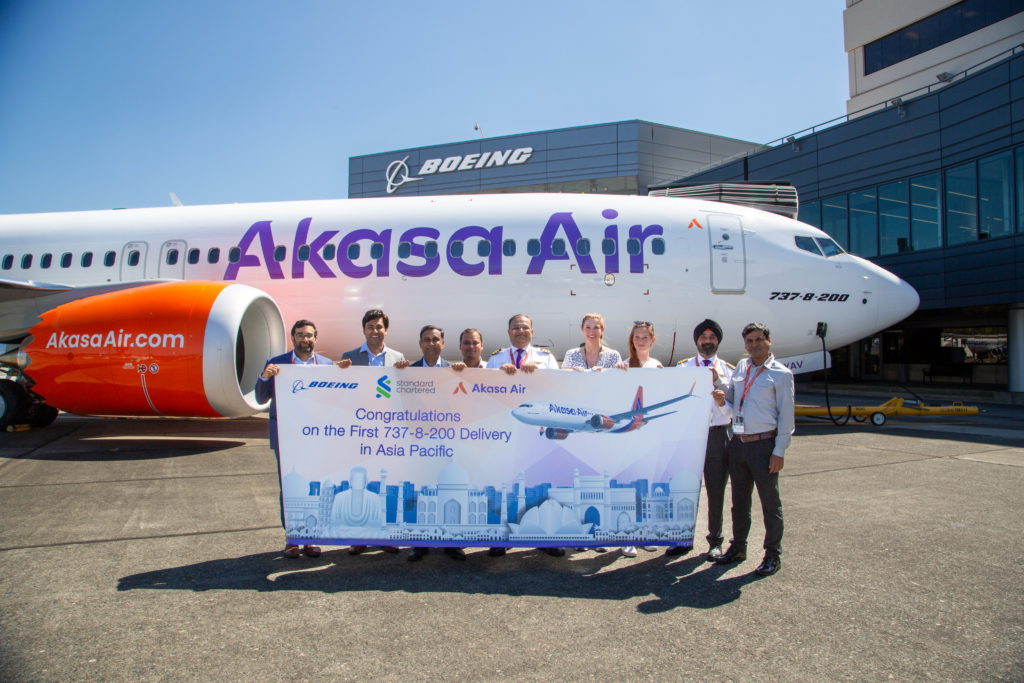 Pilots Lawsuit
Akasa Air's efforts to secure additional funding come when the airline is facing a pilot shortage, with several of its cockpit crew members departing for other airlines, primarily Air India Express (IX).
The airline found itself in a legal dispute involving approximately 40 pilots who sought compensation amounting to millions of dollars due to disruptions in operations and damage to the airline's reputation.
Over the past few weeks, Akasa has been forced to cancel a significant number of flights. In court, Akasa contended that the pilots' actions were unlawful, unethical, and self-serving. They argued that the situation was dire and that further pilot resignations could potentially lead to the airline's closure.
Despite these challenges, Akasa Air has received approval from India's aviation ministry to operate international flights and is planning to commence international operations to destinations in the Middle East and Southeast Asia by the end of this year.
Stay tuned with us. Further, follow us on social media for the latest updates.
Also Read: US Airlines, Including American, United, Delta, and Southwest, want you to Dress Properly – Aviation A2Z
Join us on Telegram Group for the Latest Aviation Updates. Subsequently, follow us on Google News.