PARIS- The Air France-KLM Group has unveiled its ambitious plan to initiate a significant aircraft order aimed at modernizing and streamlining its long-haul fleet to enhance the Group's environmental and economic sustainability.
This comprehensive order will encompass 50 Airbus A350-900 and A350-1000 aircraft, and it includes purchase rights for an additional 40 aircraft. The initial deliveries are slated for the period between 2026 and 2030.
Air France-KLM Airbus A350s
The order will be adaptable, allowing the Group to strategically allocate aircraft across its various airlines in response to market conditions and regional regulatory requirements.
Benjamin Smith, CEO of Air France-KLM, expressed that this upcoming order marks a significant milestone in the Group's fleet modernization efforts. The Airbus A350 has proven to be a top-of-the-line aircraft at Air France, gaining popularity among both passengers and crew since its introduction in 2019.
It aligns seamlessly with the Group's network requirements and boasts exceptional performance metrics, being quieter, more fuel-efficient, and economically advantageous compared to earlier aircraft generations. This strategic move will play a pivotal role in helping the Group achieve its ambitious sustainability goals, including a 30% reduction in CO2 emissions per passenger kilometer by 2030.
These newly ordered aircraft will replace older models, specifically the Airbus A330 and aging Boeing 777 planes. It's important to note that this order complements the existing order for 41 Airbus A350-900s for Air France, with 22 of them already in the airline's possession.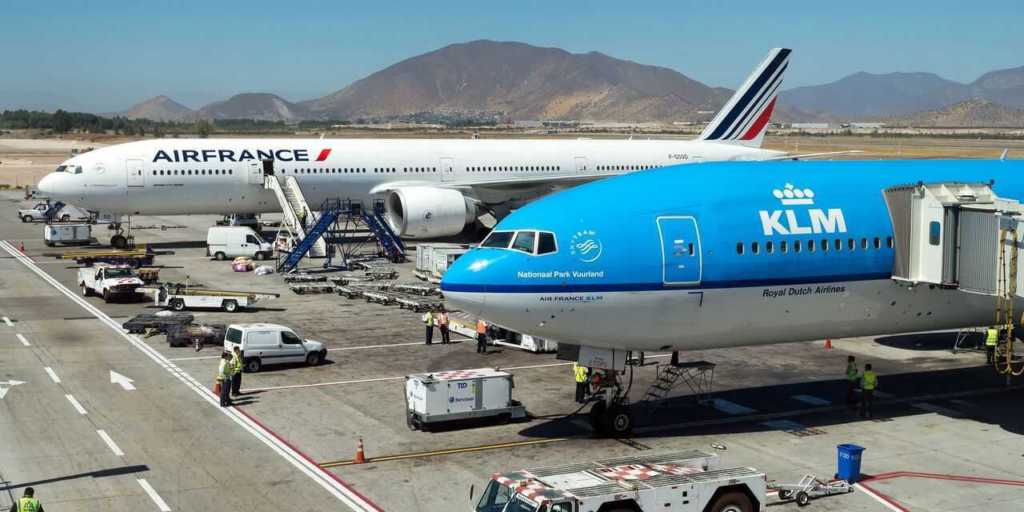 Launch Customer
Air France-KLM is set to become a launch customer for the Airbus A350 Full Freighter variant by placing an order for eight of these aircraft. This move is part of the Group's efforts to modernize and expand its cargo fleet. When considering all these combined orders, which encompass a potential total of 99 aircraft, Air France-KLM is poised to become the world's largest operator of the A350 family of aircraft.
The Airbus A350 is emblematic of the aviation industry's shift towards sustainability. It boasts a 25% reduction in fuel consumption compared to similar-sized older aircraft, achieved through the use of lighter materials—53% composites and 14% titanium. Additionally, the aircraft significantly reduces noise emissions, with a 40% reduction in its noise footprint.
Renewing the fleet is a key strategy for the Group to reduce CO2 and noise emissions promptly. Alongside the adoption of sustainable aviation fuel and eco-piloting techniques, fleet renewal forms a crucial component of the Group's decarbonization roadmap, which targets a 30% reduction in CO2 emissions per passenger-kilometer by 2030 compared to 2019 levels.
Carbon Emission Reduction
Since the 2000s, Air France-KLM has already reduced its noise footprint by 40%, and the Group remains committed to collaborating with stakeholders to align its operations with sustainability goals.
By 2028, new-generation aircraft will constitute 64% of the Air France-KLM fleet, a significant increase from the 5% reported in 2019.
As of September 25, 2023, Air France-KLM operated a fleet of 533 aircraft serving over 300 destinations worldwide. Upon finalizing this order, the Group will have more than 220 aircraft on order, including 100 Airbus A320neo family aircraft, with the initial deliveries expected by the end of 2023.
It's important to note that this order is subject to standard company approvals.
Stay tuned with us. Further, follow us on social media for the latest updates.
Also Read: US Airlines, Including American, United, Delta, and Southwest, want you to Dress Properly – Aviation A2Z
Join us on Telegram Group for the Latest Aviation Updates. Subsequently, follow us on Google News.