DELHI- Tata-owned Indian FSC Air India (AI) flight from Delhi (DEL) to London Heathrow (LHR) made a precautionary landing back at Delhi amid some technical issues.
The Indian carrier operates two to three daily flights between Delhi and London. It deploys its flagship Boeing 787-8 Dreamliner to serve this and other European sectors. However, it plans to deploy high-capacity Boeing 777 on this route amid a surge in demand.
Air India Delhi to London U-Turn
The airline, on its official X (formerly Twitter) handle, while replying to passenger queries, stated,
"Dear Sir, we know delays are certainly uncomfortable. The flight is delayed due to operational reasons, and our team is working diligently to minimize the inconvenience caused. However, we've alerted our ground team to get in touch with the guests for further updates."
While replying to a passenger query, it further wrote, "Flight AI111 was delayed due to some operational reasons and will depart any time soon. We appreciate your patience in the meantime. Once again, we're sorry for the inconvenience caused."
Let us establish a flight timeline with FlightRadar24 data and find out what happened.
Air India flight AI111 took off from Delhi's Indira Gandhi International Airport (DEL) at 1:48 PM UTC (7:18 AM IST). After being airborne for almost 30 minutes, the flight reported some operational issues.
At that time, the flight was near Bikaner, and from 36,000 feet, the flight dropped to 32,000 feet. Then it entered Pakistani Airspace, and the flight crew decided that they could not continue longer and turned back.
The flight arrived back at Delhi at around 3:38 PM UTC, almost two hours later from its departure.
The aircraft involved in the incident is a Boeing 787-8 Dreamliner, registered as VT-ANT. Further, it is an 8.8-year-old aircraft and is powered by two GEnX-1B engines.
According to the FR24 schedule, the airline is arranging alternate aircraft having registration VT-ANW. More details regarding the incident are awaited. So stay tuned and keep checking back for updates.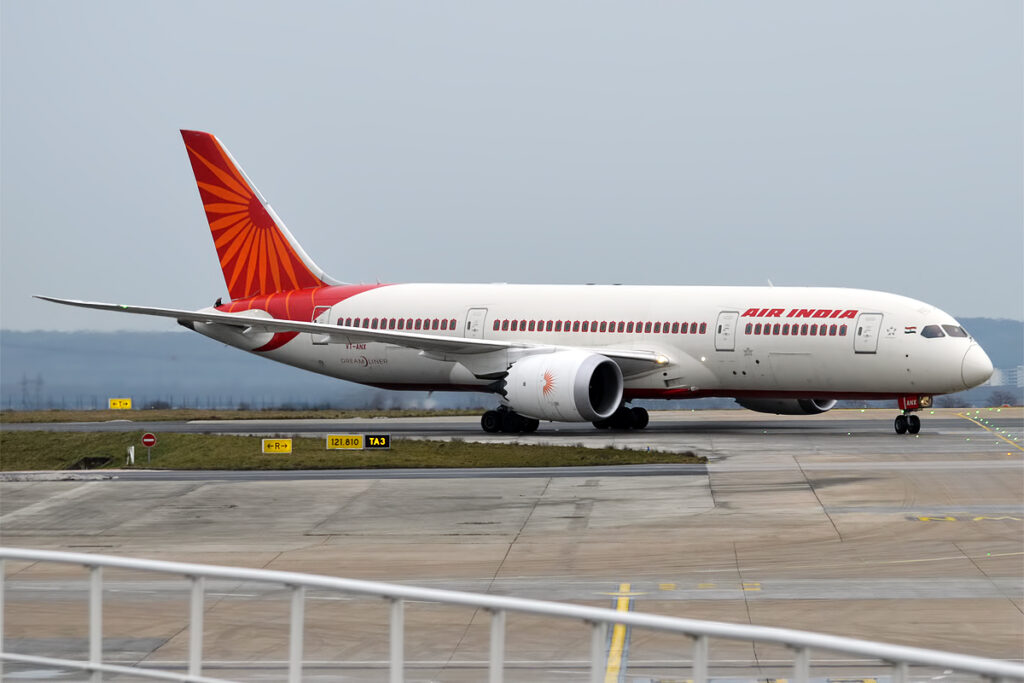 Similar Incident
In Late July 2023, an Air India (AI) flight from Melbourne (MEL), India, to Delhi (DEL) made a U-Turn after being airborne for almost one hour and 20 minutes due to a Medical Emergency.
According to Flight tracking website FlightRadar24 data, the Air India flight AI309 took off from Melbourne Airport (MEL) at 11:02 PM UTC.
After remaining airborne for more than one hour and 20 minutes, the flight crew decided to return to MEL.
The flight operated by Boeing 787, registered as VT-ANK, remained airborne for approximately two hours and 30 minutes. Furthermore, the aircraft involved in the incident was 10.8 years old; Boeing delivered it to AI in Dec 2012.
Stay tuned with us. Further, follow us on social media for the latest updates.
Also Read: US Airlines, Including American, United, Delta, and Southwest, want you to Dress Properly – Aviation A2Z
Join us on Telegram Group for the Latest Aviation Updates. Subsequently, follow us on Google News.