DALLAS- Southwest Airlines (WN) pilots, after 3 1/2 years of negotiations, including ongoing federal mediation, the Southwest Airlines Pilot Association (SWAPA) conducted a vote, with an overwhelming 99% majority in favor of striking.
This action is not legally permissible as long as federal mediators decline to release SWAPA from negotiations—a request the union has made. However, given the significant gap between the airline and the union, Southwest's passengers should be quite concerned.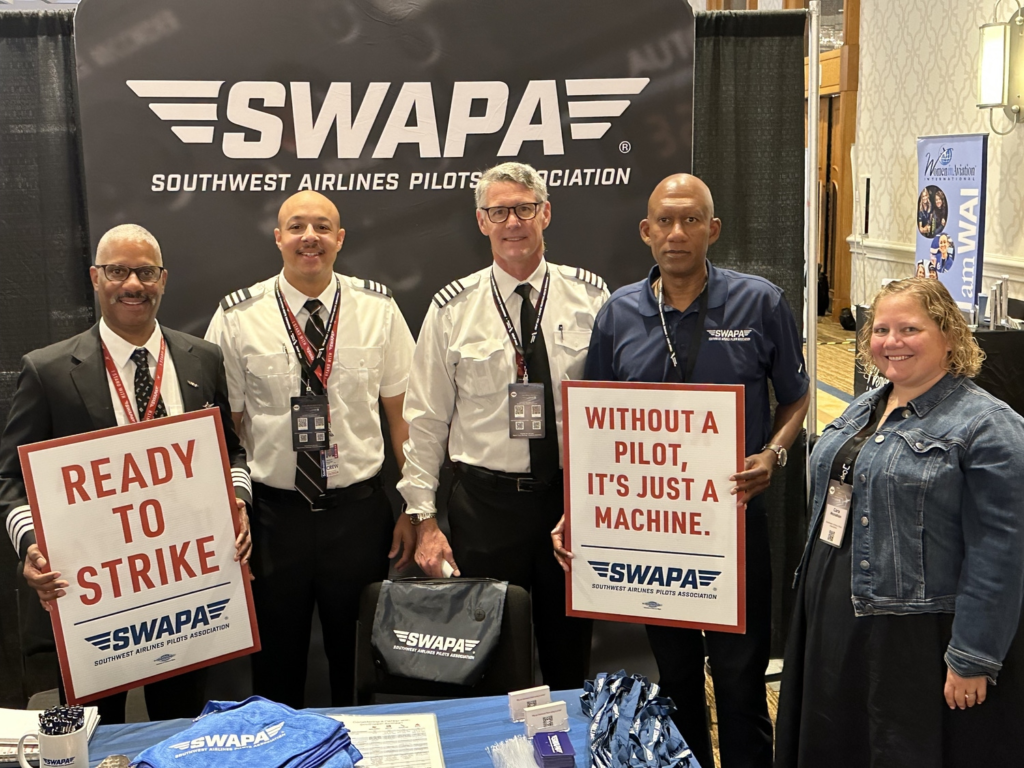 Southwest Pilots Issues
The primary issue at hand does not revolve around compensation.
The details of compensation have largely been settled, drawing from agreements with American (AA), United (UA), and Delta Air Lines (DL). Instead, the concerns run much deeper, as explained by SWAPA President Casey Murray, who responded to questions from TheStreet via email.
Murray has outlined the union's objectives, emphasizing that salary is not the primary focus of SWAPA's demands.
Over 3.5 years ago, when contract negotiations began, the union identified four key areas of concern: Compensation, Retirement, Long-term/short-term disability, and Scheduling productivity.
Murray believes that other pilot unions have already set standards for pay and retirement, which Southwest must now meet.
"Our peers and the market have influenced the pay and retirement aspects. Southwest must address these issues to attract and retain the most skilled and qualified pilots. In 2023 alone, Southwest lost 220 pilots to other airlines in search of better pay and more stable scheduling. This loss represents millions of dollars in training expenses and the loss of simulator and instructor time, which is irreplaceable. Consequently, Southwest has grounded dozens of aircraft due to a shortage of crews," he stated.
The union's president also criticized Southwest for not offering the same benefits as its competitors, highlighting that Southwest is the only airline that does not provide long-term or short-term disability coverage for its pilots and their medical needs.
Consequently, SWAPA provides this benefit, with the cost covered by its pilots.
Problems between Airline and Union
Despite the significant differences between Southwest Airlines and SWAPA, it's important to note that pay, retirement, and disability are not the most pressing issues in their negotiations.
According to SWAPA President Casey Murray, the primary concern revolves around scheduling and how Southwest Airlines aligns pilots with aircraft.
This scheduling issue has led to customer dissatisfaction due to delays and flight cancellations, and it has caused multiple major operational failures in the airline's history, including one of the largest meltdowns in aviation history.
Murray emphasized that this inefficiency must be addressed urgently. SWAPA has been critical of Southwest's management practices, particularly regarding scheduling and investment.
Murray stated, "SWAPA pilots are among the most productive in the world, but our efficiency has declined in recent years due to mismanagement at the scheduling level. Pilots have virtually no expectation of flying the schedules they bid on due to the high number of reassignments, which, as mentioned earlier, is the primary driver of flight delays and customer disruptions."
Murray also shared some alarming statistics, revealing that SWAPA pilots involuntarily lost 35,000 days off work due to being forced to work on their scheduled days off. Furthermore, July 2023 saw Southwest's highest number of fatigue-related calls.
He stressed that the scheduling system needs to be corrected for Southwest to excel, as the airline's current focus is primarily on avoiding failures through schedule reductions and preemptive cancellations rather than striving for success.
Stay tuned with us. Further, follow us on social media for the latest updates.
Also Read: US Airlines, Including American, United, Delta, and Southwest, want you to Dress Properly – Aviation A2Z
Join us on Telegram Group for the Latest Aviation Updates. Subsequently, follow us on Google News.