ALBERTA- Flair Airlines (F8), Canada's foremost ultra-low-cost airline, revealed that it transported 514,325 passengers in August 2023, marking the highest figure in its history. This accomplishment was complemented by an all-time high load factor of 93%.
In terms of punctuality, on-time performance experienced a slight decline in August, standing at 67.5%. However, the completion factor remained robust at 97.3%.
Flair Airlines Creates History
Flair Airlines intends to station an extra aircraft at Toronto Pearson International Airport (YYZ) to enhance operational flexibility and on-time performance.
Stephen Jones, CEO of Flair Airlines, remarked, "The demand for travel and our affordable fares has been exceptionally strong this summer. We are delighted to have flown more passengers than ever before, achieving our highest load factor for a month on record. This underscores the enthusiasm of Canadians for economical travel, and it reflects the dedicated efforts of our entire airline team. Our primary objective remains connecting customers with the people and destinations they cherish, all while ensuring affordability, safety, and punctuality."
"We faced significant challenges due to the wildfires in British Columbia, particularly impacting Kelowna and its residents. Regrettably, we had to cancel 61 flights from Kelowna in August, affecting our completion factor. Our thoughts are with those affected by these wildfires. We are determined to enhance our on-time performance in the coming months to meet our own high standards. Although our on-time performance surpasses that of other Canadian airlines, we believe there is room for improvement, and I've urged our team to redouble their efforts to finish the year strong," said Jones.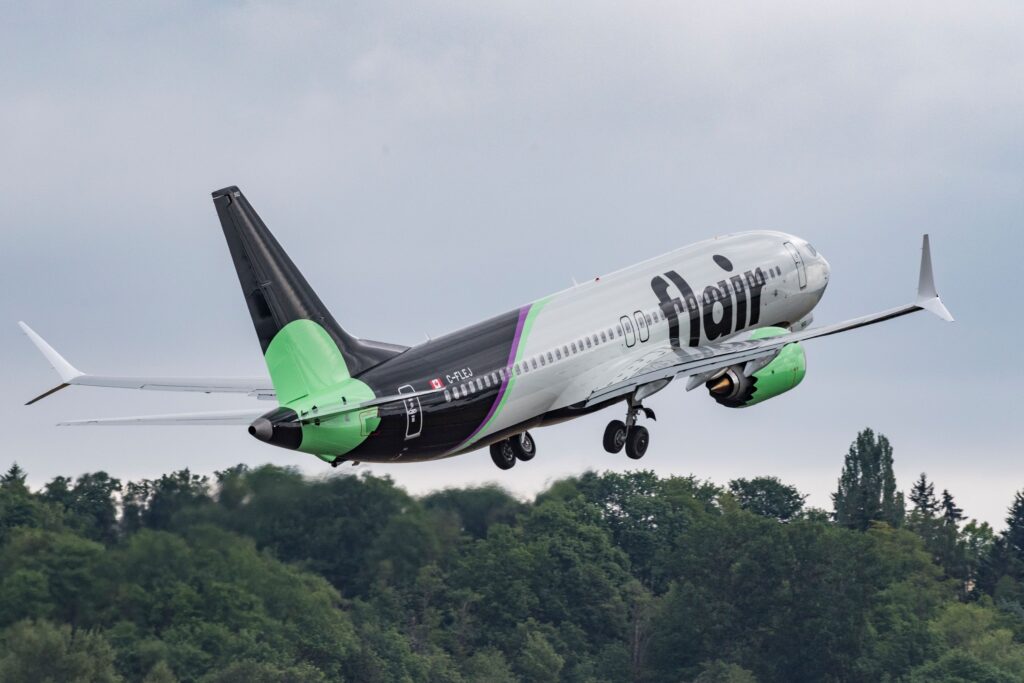 Performance Metrics
The following are essential performance metrics closely monitored in the airline industry:
Load Factor measures the percentage of seats sold to paying passengers across the network.
Completion Factor, which compares the number of flights actually flown to the originally scheduled flights.
On-time Performance is defined as flights that arrive within 15 minutes of their scheduled arrival time.
Flair Airlines remains committed to transparency by releasing monthly operational metrics through its communication channels, typically by mid-month of the following month.
Stay tuned with us. Further, follow us on social media for the latest updates.
Also Read: Indian Students Deported Back to Delhi from USA on Delta Flight – Aviation A2Z
Join us on Telegram Group for the Latest Aviation Updates. Subsequently, follow us on Google News.