EDMONTON- On August 1, 2023, Flair Airlines (F8), the prominent ultra-low-fare airline in Canada, unveiled a series of enticing new routes for its upcoming winter schedule.
These fresh routes will provide travelers with affordable opportunities to experience the warm destinations of Cancun, Las Vegas, and Orlando-Sanford, extending from various Canadian cities.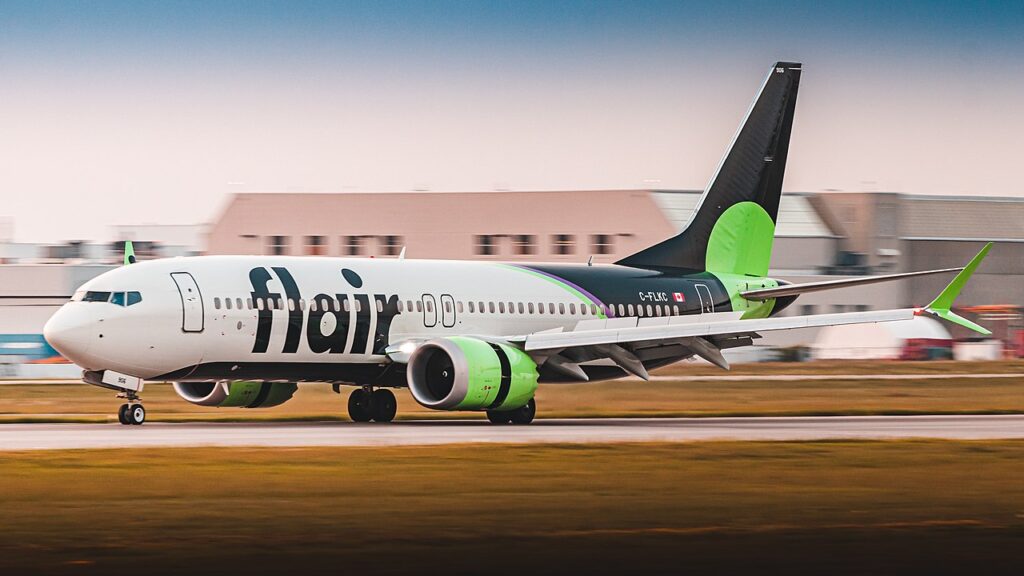 Flair Airlines New Routes
"We've listened to the desires of Canadians who seek affordable winter sun options, and we're responding to their needs. The new routes we've introduced in our winter schedule underline our dedication to providing our customers with exciting choices that allow them to plan a budget-friendly escape," remarked Stephen Jones, Flair Airlines' President and CEO.
He added, "With our exceptional operational performance this summer and expanded network for the upcoming winter, Canadians can confidently travel to their preferred destinations. This upcoming winter season will mark our most extensive network ever for sun destinations. We are eager to be a part of your upcoming adventure!"

Regional Executive Insights
Saint John Airport- "We are absolutely delighted to welcome Flair's non-stop flights to Orlando at Saint John Airport! The unbeatable pricing, especially for families, makes this option incredibly appealing. Just like the enthusiastic response we've seen for Flair's Toronto flights, we anticipate the people of Saint John will seize this opportunity," stated Lori Carle, Manager of Marketing, Public, and Corporate Relations at Saint John Airport.
Windsor International Airport- "We are thrilled to strengthen our collaboration with Flair Airlines and provide more choices for sun destinations directly from YQG," expressed Drew Dilkens, Mayor and Chair of Windsor International Airport Board. Mark Galvin, President and CEO of Windsor International Airport, further added, "Flair is a valuable partner for YQG, and the addition of a new Orlando route along with the increased capacity to Cancun will offer the community more alternatives for their winter vacation plans."
Winnipeg James Armstrong Richardson International Airport- "Our conversations with Manitobans have emphasized the significance of choice and convenience when planning sunny getaways. We are extremely excited to expand our partnership with Flair to meet the community's requirements better," shared Scott Marohn, Vice President of Commercial at Winnipeg Airports Authority. Marohn added, "Travelers seeking respite from the winter cold and snow will now have even more cost-effective options to embark on a memorable journey to sought-after destinations, creating lasting memories."
London International Airport- "Flair's non-stop, low-cost flight options from London International Airport continue to generate strong interest," affirmed Scott McFadzean, President and CEO of London International Airport. McFadzean continued, "Flair's commitment to our airport and community is evident as they expand their service and destination offerings. Flair introduced non-stop flights to Vancouver, Calgary, Winnipeg, and Halifax this summer. We eagerly anticipate launching Cancun and Orlando options with Flair for the winter season."
Victoria International Airport- "We are pleased to witness the introduction of non-stop service to Las Vegas by Flair," shared Geoff Dickson, President and CEO of Victoria International Airport. Dickson added, "Having already provided non-stop summer service to five Canadian destinations—Calgary, Edmonton, Ottawa, Winnipeg, and Toronto—Las Vegas is a natural addition for the winter season."
Edmonton International Airport- "Flair Airlines has established strong ties at YEG, and we take pride in being a part of their continued growth within the aviation sector. With its enduring popularity among families and leisure travelers in the Edmonton Region, Cancun remains a sought-after destination. We are excited to enhance accessibility through this new route," conveyed Carmen Donnelly, Vice President of Passenger Experience & Terminal Operations.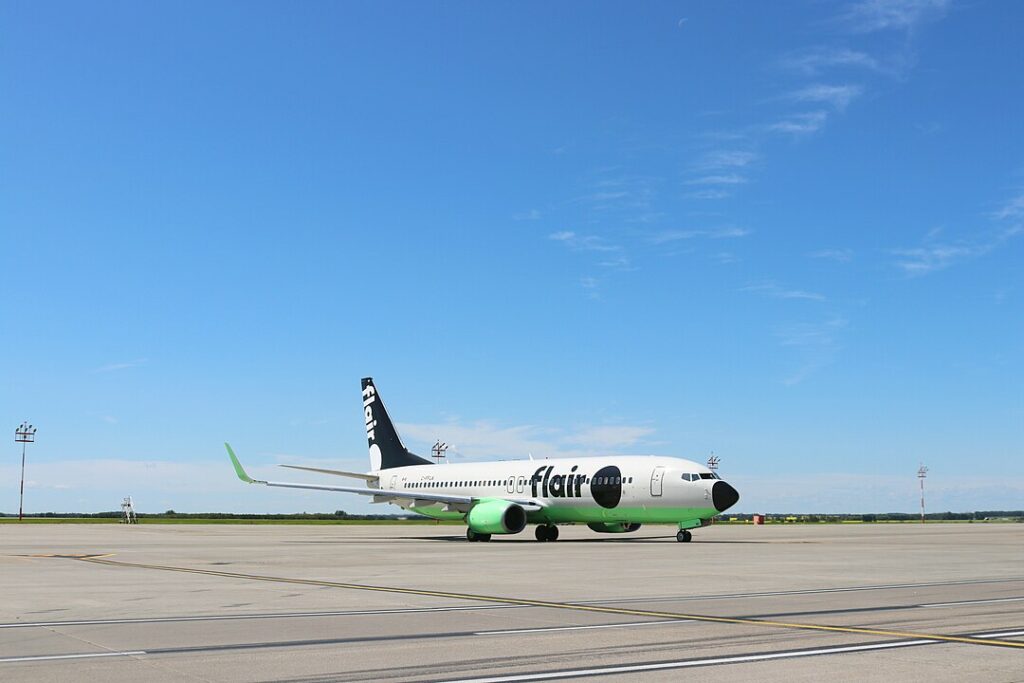 Bottom Line
Single-trip prices start from $39, encompassing taxes and fees (Victoria to Las Vegas). Available seats are restricted and valid for a limited period.
In the latest update of operational statistics for June, Flair maintains its lead in robust punctuality.
Approximately 77.4% of flights reached their destination within 15 minutes of the scheduled arrival time, alongside significant passenger loads that underscore the popularity of Flair's affordable rates.
Throughout June, the airline served 436,112 passengers, achieving an impressive 89% load factor. Moreover, Flair achieved an exceptional completion rate of 99.4% for the month, showcasing its outstanding operational efficiency.
Stay tuned with us. Further, follow us on social media for the latest updates.
Also Read: US Airlines, Including American, United, Delta, and Southwest, want you to Dress Properly – Aviation A2Z
Join us on Telegram Group for the Latest Aviation Updates. Subsequently, follow us on Google News.