MIRAMAR- In honor of International Charity Day, Spirit Airlines (NK) is unveiling an innovative approach to support the Spirit Charitable Foundation.
The airline has just introduced a new "round-up" feature on its website, allowing passengers to opt for rounding up their total booking cost to the nearest whole dollar.
Spirit Airlines Allows you to Donate to NGOs
This small change during the booking process enables travelers to make a meaningful impact on the lives of children, families, service members, and the environment.
This option is accessible to individuals booking flights on the website, simplifying the process of contributing to nonprofit causes within Spirit's network and fostering positive change.
"This innovative endeavor represents a significant stride in our commitment to creating a meaningful social influence within the communities where we operate and travel, providing our valued Guests with an opportunity to contribute to the transformative work undertaken by our nonprofit partners on a daily basis," stated Lania Rittenhouse, President of The Spirit Charitable Foundation and Vice President of Guest Experience, Brand & Communications at Spirit Airlines.
"We take pride in engaging our Diversity, Equity, Inclusion, and Belonging (DEI&B) Resource Groups in the selection of nonprofits, enabling our team members to identify organizations that align with their values and champion causes close to their hearts."

Lania Rittenhouse, Spirit Airlines
In 2023 thus far, the Foundation has dedicated $1.3 million to support 57 nonprofits across the United States, Latin America, and the Caribbean, with additional investment announcements scheduled for later this year.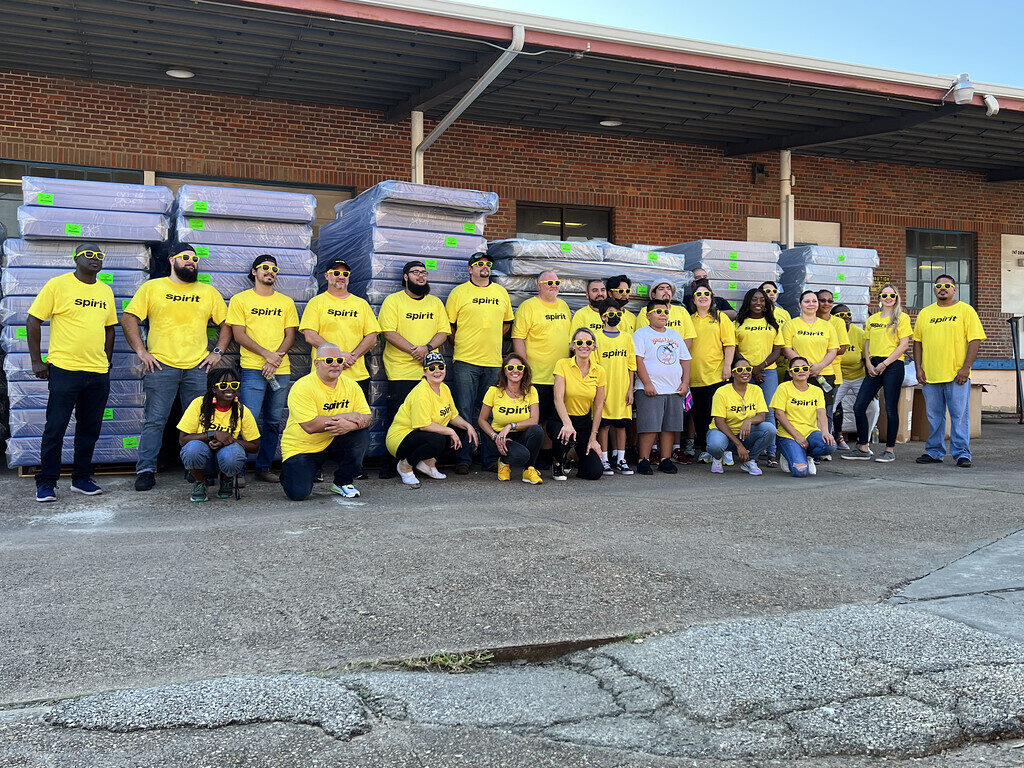 Making Social Impact
Spirit Airlines' acclaimed Diversity, Equity, Inclusion, and Belonging (DEI&B) initiatives include empowering its DEI&B Resource Groups to give back to causes that align with their respective missions.
This year, the Asian, Black, Latinx, LGBTQIA+, Third Culture Individuals, Women, and Veterans Resource Groups have collectively chosen 23 of the nonprofit beneficiaries.
Since its inception in 2019, the Foundation's social impact has seen remarkable growth, with nearly fourfold increased investments in nonprofit organizations today.
The Foundation is also recognized for establishing enduring commitments and maintaining partnerships with select nonprofits, providing these organizations with dependable support year after year.
Each Contribution Matters
Each modest contribution holds the potential to make a substantial impact on these organizations, as exemplified by the initiatives highlighted below:
Mano Amiga School in Colombia: This school is dedicated to permanently lifting underprivileged children from poverty. Since 2019, the Foundation has been providing financial support to the fifth-grade class, committing to assist them until their graduation in 2026. This support includes a recent generous donation of $100,000, which empowers these children to become the first in their families to attain literacy, graduate from high school, and break the cycle of poverty.
Our Little Roses in Honduras: This organization offers a safe, full-time residential environment for girls who have suffered abuse, abandonment, or neglect, ranging from infants to teenagers. Over the past two years, the Foundation has pledged $30,000 to sponsor 30 girls until they reach the age of 18. This commitment ensures these girls can experience a childhood and become productive, joyful young women.
Shepherd Center in Atlanta: This nonprofit hospital specializes in the medical treatment, research, and rehabilitation of individuals with spinal cord injuries, brain injuries, and other neuromuscular conditions. In the current year, the Foundation granted $100,000 to support the organization in creating a personalized inpatient experience for students and enhancing patient graduation ceremonies as they transition back home.
Soldiers' Angels in San Antonio: This organization is dedicated to providing aid, comfort, and resources to military personnel, veterans, and their families. In 2022, Spirit Airlines made a $10,000 contribution to support their work, and this year, they have more than doubled their investment with a $25,000 donation.
Stay tuned with us. Further, follow us on social media for the latest updates.
Also Read: US Airlines, Including American, United, Delta, and Southwest, want you to Dress Properly – Aviation A2Z
Join us on Telegram Group for the Latest Aviation Updates. Subsequently, follow us on Google News.