DELHI- The Competition Commission of India (CCI) has approved the merger of Vistara (UK) Airlines into Air India (AI), as well as the acquisition of specific shareholding by Singapore Airlines (SQ) in Air India.
This is contingent upon the parties' compliance with their proposed voluntary commitments.
The CCI shared the information on X, formerly known as Twitter.
Stay Tuned for the Latest Updates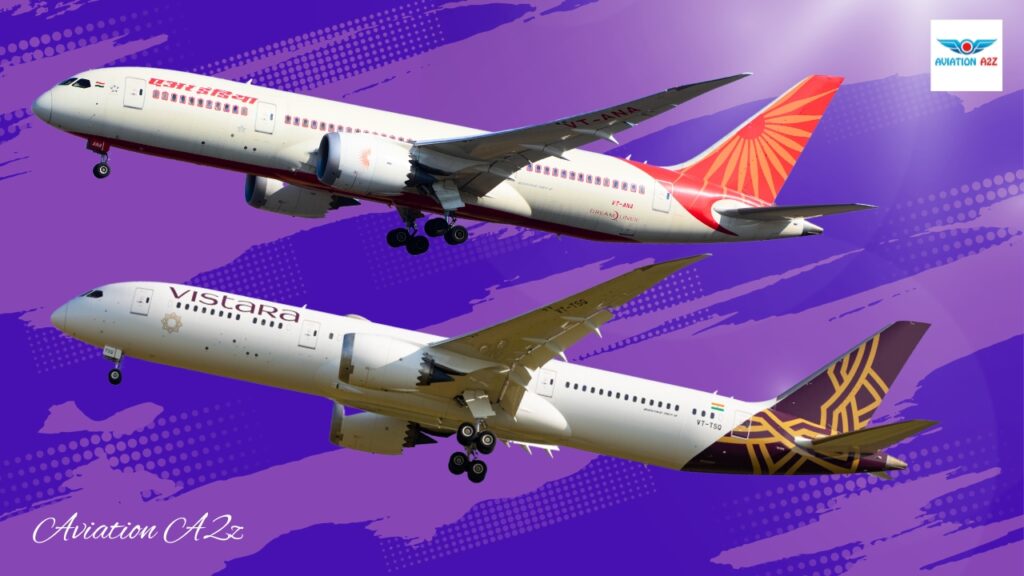 Air India Vistara Merger: What do we know so far?
In April 2023, Indian FSC Air India, which Tata Sons owns, approached the Competition Commission of India, an anti-trust regulator, with a proposal to merge its full-service airline, Vistara.
Tata Sons currently holds a 51% stake in Vistara, while the remaining 49% is owned by Singapore Airlines (SIA).
The notice submitted to CCI stated that Tata-owned Air India has proposed a merger with Vistara. Tata Sons currently holds a 51% stake, and the remaining 49% is owned by Singapore Airlines (SIA).
As part of the merger, SIA's stake in the merged entity will be reduced to a minority of 25.1%. Further, the notice mentioned that the proposed transaction involves joining Tata Singapore Airlines Limited (Vistara) into Air India.
Nonetheless, Tata Sons and Singapore Airlines acquired shares in the merged entity.
Bottom Line
The merged entity will be the full-service segment of Air India. AirAsia India will be the low-cost carrier after its merger with Air India Express was approved by the CCI.
The combined entity resulting from the merger between Tata-owned Air India and Vistara will hold a 25.3% share of India's domestic passenger market.
In the notice to the CCI, Air India stated that the merger would not have any impact on the competitive environment. Further, it will not pose any detrimental effects on competition in India.
Feature Photo By: Harsh Tekriwal (@avgeekwithlens) • Instagram photos and videos
Stay tuned with us. Further, follow us on social media for the latest updates.
Also Read: Indian Students Deported Back to Delhi from USA on Delta Flight – Aviation A2Z
Join us on Telegram Group for the Latest Aviation Updates. Subsequently, follow us on Google News.