DELHI- On August 22, 2023, TATA SIA Joint Venture Vistara (UK) Airlines flight traveling from Delhi (DEL) to Pune (PNQ) had to return to DEL just half an hour after takeoff due to a crack that developed in its windshield caused by severe turbulence.
The flight, UK 991, departed from Delhi around 5:20 pm. A passenger took to social media at 6:20 pm to report the turbulence encountered by the aircraft.
Vistara A320neo Windshield Crack Incident
According to the passenger, the turbulence lasted for about 45 to 90 seconds, causing panic among passengers who started screaming. In response, the pilot promptly announced a decision to "turn back" to Delhi.
The aircraft involved was an Airbus A320neo, registered as VT-TQA, carrying more than 100 passengers. Its scheduled arrival time in Pune was 7:50 pm.
This incident comes on the heels of another Vistara flight from Delhi last week that had to disembark its passengers due to a bomb scare, leading to an eight-hour delay.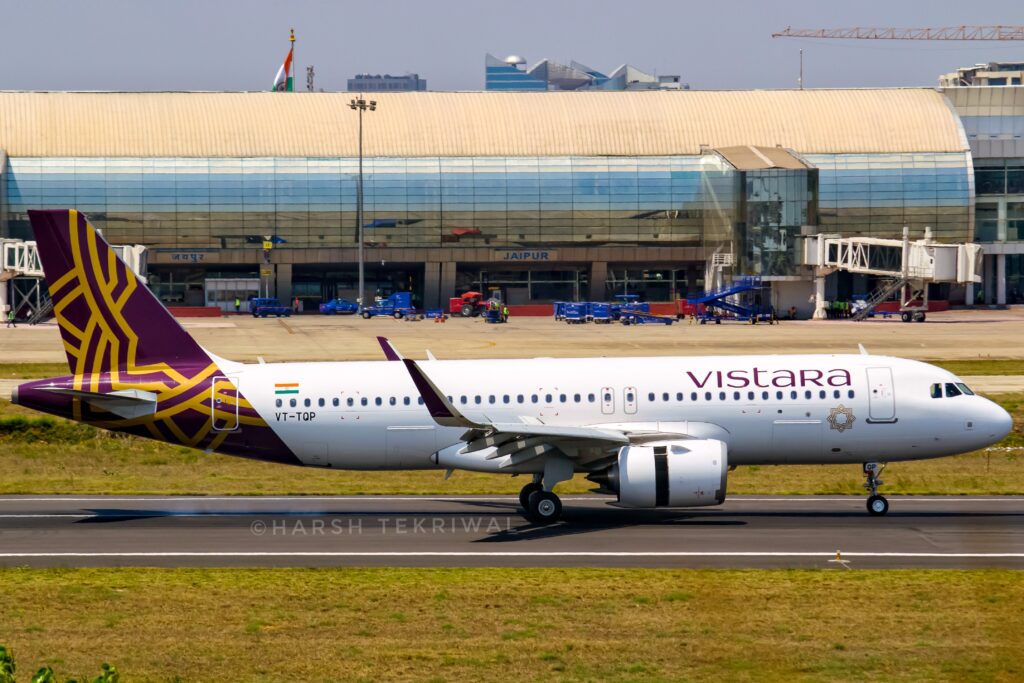 Airline and Passenger Remark
The Vistara Airlines Spokeperson stated that,
"We would like to confirm that Vistara flight UK 991, en route from Delhi to Pune, experienced adverse weather conditions shortly after takeoff, leading to the development of a crack in its windshield. In accordance with safety protocols, the flight crew decided to return to the Indira Gandhi International Airport in Delhi. Subsequently, an alternate aircraft was promptly arranged. We deeply regret any inconvenience caused to our valued passengers. As always, the well-being and safety of our passengers and crew members remain our utmost priority."
The spokesperson also mentioned that the boarding process for the alternate aircraft was completed by approximately 8:50 pm, and the new flight was anticipated to depart around 9 pm.
Another passenger, sharing their experience on social media, expressed the frightening nature of the turbulence. "There was a sense of chaos, and some children became upset. This incident resulted in a delay of over three hours."
Similar Incident
Air New Zealand (NZ) flight en route to Tokyo (NRT) had to make an unexpected return to Auckland on July 31, 2023, after a damaged windshield was discovered during the journey.
The incident occurred approximately three hours into the flight near Vanuatu, prompting the aircraft to do a U-turn and head back to its departure point.
The Boeing 787-9 Dreamliner touched down in Auckland just after 3 pm, several hours after its initial departure at 9 am local time.
The airline spokesperson revealed that investigations are underway to determine the cause of the windshield crack.
However, it has been confirmed that the plane's altitude of 35,000 feet makes it unlikely that an object's impact caused the damage.
Images by: Harsh Tekriwal (@avgeekwithlens) • Instagram photos and videos
Stay tuned with us. Further, follow us on social media for the latest updates.
Also Read: US Airlines, Including American, United, Delta, and Southwest, want you to Dress Properly – Aviation A2Z
Join us on Telegram Group for the Latest Aviation Updates. Subsequently, follow us on Google News.