CHINA- The Civil Aviation Administration of China (CAAC) has officially issued the Type Certificate for the Embraer E195-E2 (B3: EMBR3, NYSE: ERJ), which holds the distinction of being the largest aircraft within the E-Jet family.
This significant achievement comes subsequent to the E190-E2 certification granted by CAAC in November of the preceding year, a milestone marked during the Zhuhai Air Show.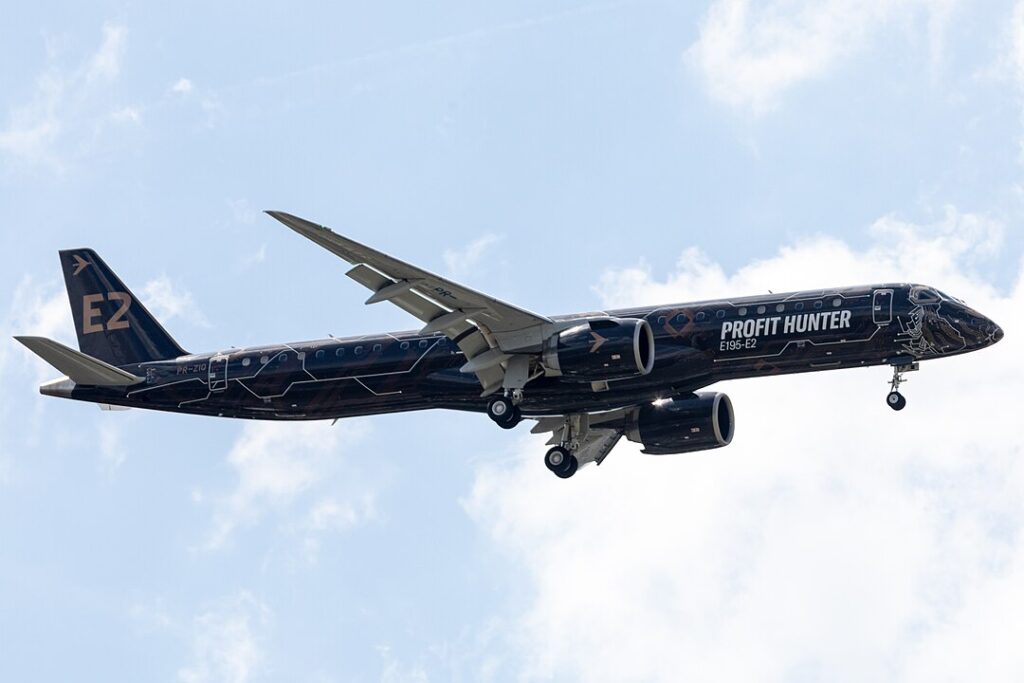 Embraer E195-E2 Gets TC in China
According to Embraer's latest 20-Year Market Outlook unveiled in June, the Asia Pacific region, encompassing China, is poised for robust growth, projecting a 4.4% annual increase in Revenue Passenger Kilometers (RPKs) over the next two decades. The demand for flexibility, especially in complementing narrow-body aircraft, is propelling the need for up-to-150-seat segment aircraft in China.
In November of the previous year, the Embraer E195-E2 'TechLion' made its entry into China and was showcased at the Zhuhai Airshow, offering a firsthand experience of its capabilities to key figures in China's aerospace sector. The aircraft exhibited remarkable attributes such as exceptional performance, minimal noise and emissions, and cost-effective operations.
The E195-E2, which commenced service in 2019 with Azul, is the largest E-Jet family member, accommodating 120 to 146 passengers. Notably, it is the most fuel-efficient single-aisle aircraft currently in operation, achieving a remarkable 25% improvement in fuel efficiency per seat compared to its predecessors.
In June 2022, a significant milestone was reached as the E195-E2 was successfully tested using 100% Sustainable Aviation Fuel (SAF), confirming the capability of the E-Jets E2 family to fly with blends of up to 100% SAF without any compromise on safety or performance.
As of today, the E2 series emits 25% fewer CO2 emissions compared to prior-generation aircraft, and with the adoption of SAF, this reduction can be further increased to 85%.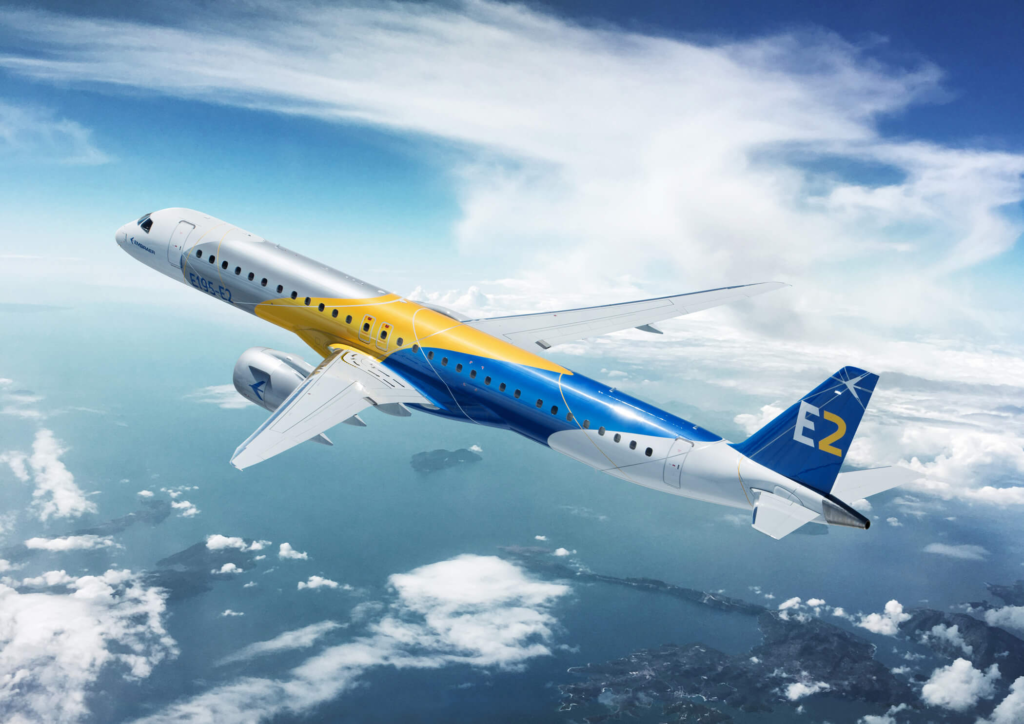 Executive Insights
Arjan Meijer, President and CEO of Embraer Commercial Aviation expressed enthusiasm about CAAC's certification of the E190-E2 and E195-E2. This development opens up avenues for sales in the Chinese market. Meijer stated,
"Our team in China is actively engaging potential customers and making significant progress. The Chinese aviation landscape presents substantial prospects for the E2 series. It seamlessly complements China's domestic ARJ21 and C919 aircraft, delivering adaptable, efficient, and environmentally friendly choices for Chinese airlines to cater to the escalating global air transportation demand."
Guo Qing, Managing Director and VP of Commercial Aviation of Embraer China highlighted the significance of the E195-E2's CAAC certification, underscoring its alignment with China's journey toward carbon neutrality.
Guo emphasized the E195-E2's exceptional environmental efficiency and its role in connecting regional airports.
With its capacity of up to 146 seats, the E195-E2 is ideally suited to complement larger narrowbody aircraft on less densely traveled routes, offering passengers in secondary and tertiary cities seamless access to global destinations.
Guo expressed optimism about the potential for Embraer in China, drawing attention to the support received from both the Chinese and Brazilian governments during Brazilian President Lula's State visit to China.
Stay tuned with us. Further, follow us on social media for the latest updates.
Also Read: US Airlines, Including American, United, Delta, and Southwest, want you to Dress Properly – Aviation A2Z
Join us on Telegram Group for the Latest Aviation Updates. Subsequently, follow us on Google News.