FRANCE- Flag carrier Emirates (EK) Airbus A380 encountered a collision with a drone during its landing at Nice Cote d'Azur Airport (NCE).
According to information from the Aviation Safety Network, the Airbus A380, with the registration A6-EOM, reportedly made contact with "a sizable drone" while conducting its landing at NCE on August 18, 2023.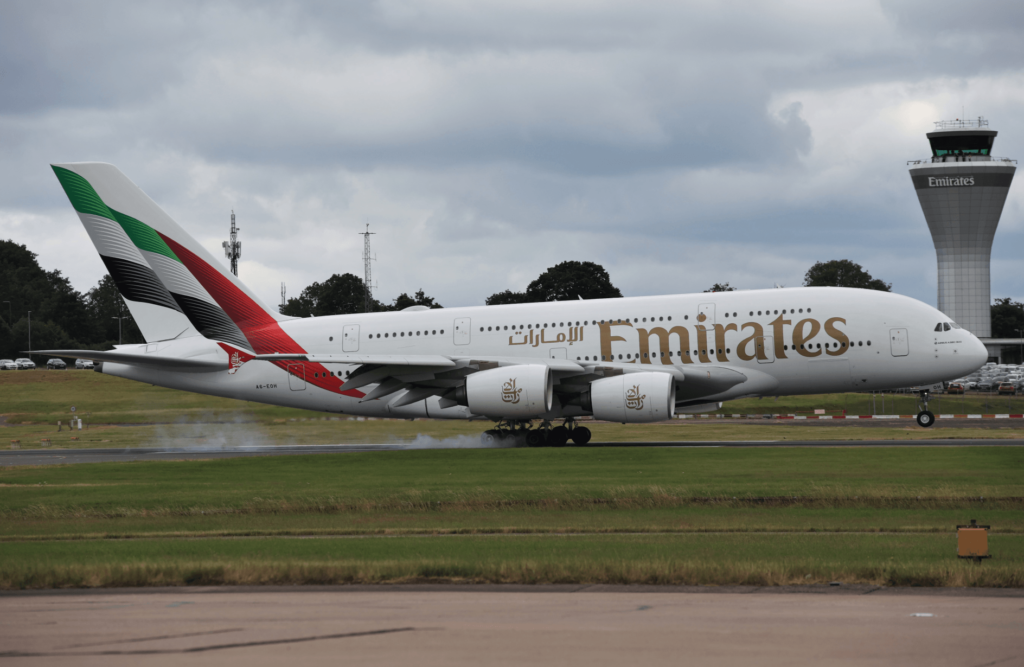 Emirates A380 Collides with Drone
As outlined in the report, a specific section of the leading-edge slats on the double-decker aircraft sustained damage due to the incident. The airline took prompt action, replacing the damaged parts at the airport on August 20, 2023.
Following the event, the aircraft remained grounded at the French airport. Tracking data from flightradar24.com revealed that Emirates flight EK78, scheduled to fly from NCE to Dubai International Airport (DXB), was canceled on August 18, 2023.
Subsequently, another Emirates Airbus A380, with the registration A6-EOB, executed the DXB-bound flight on the succeeding day.
"The flight to Dubai has been canceled due to technical reasons," stated an NCE representative in an email response to AeroTime.
The aircraft with the registration A6-EOM remains stationed at NCE, with no forthcoming scheduled departure from the airport, as indicated by data from flightradar24.com.
Starting from August 19, 2023, three distinct Emirates Airbus A380 aircraft—A6-EOB, A6-EEC, and A6-EEV—have completed flights to NCE under the designation EK77.
Aircraft Details
Airbus delivered A6-EOM to Emirates in August 2015, shortly after the aircraft completed its maiden flight on March 10, 2015, as per information from ch-aviation.com records.
Since then, it has amassed a total of 29,829 flight hours (FH) and 3,061 flight cycles (FC). The aircraft underwent a period of storage between March 2020 and May 2021, during which ch-aviation.com data indicates zero recorded flight hours and flight cycles.
Furthermore, there was a notable decrease in activity in March 2020 compared to the preceding month. A similar pattern was observed between June 2022 and October 2022.
Stay tuned with us. Further, follow us on social media for the latest updates.
Also Read: Indian Students Deported Back to Delhi from USA on Delta Flight – Aviation A2Z
Join us on Telegram Group for the Latest Aviation Updates. Subsequently, follow us on Google News.