FRANCE- Ryanair (FR), the leading airline in Europe, marked the eagerly awaited Rugby World Cup, set to occur in France next month, by introducing supplementary flights for enthusiasts journeying to/from various French cities.
In a show of commemoration, Ryanair has augmented its capacity on vital routes to Marseille, Nice, and Paris, facilitating the transportation of supporters directly to the epicenter of the event.
To enhance accessibility for fans, the airline has unveiled an extra 30 flights for routes connecting Edinburgh, Manchester, and London.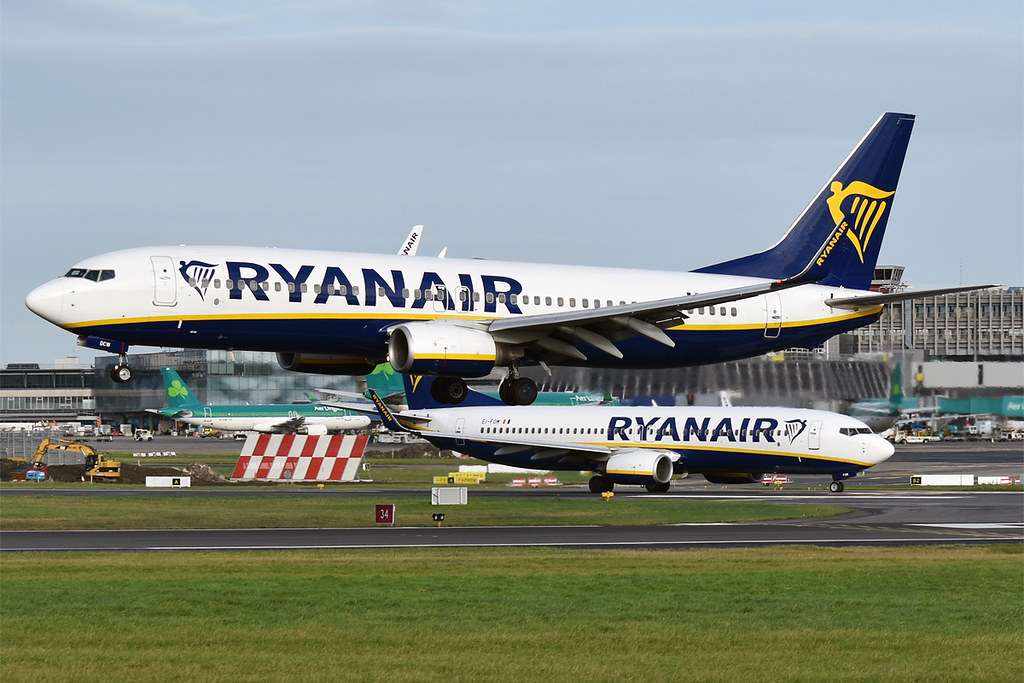 Ryanair Rugby World Cup
This year, consider leaving the television behind and opt to fly with Ryanair to personally root for your team from the stands, offering you an unmatched matchday involvement.
Booking your seat to revel in the Rugby World Cup action live and in-person at the stadium has never been easier. Europe's most affordable fares are at your fingertips to make this celebration of the tournament possible.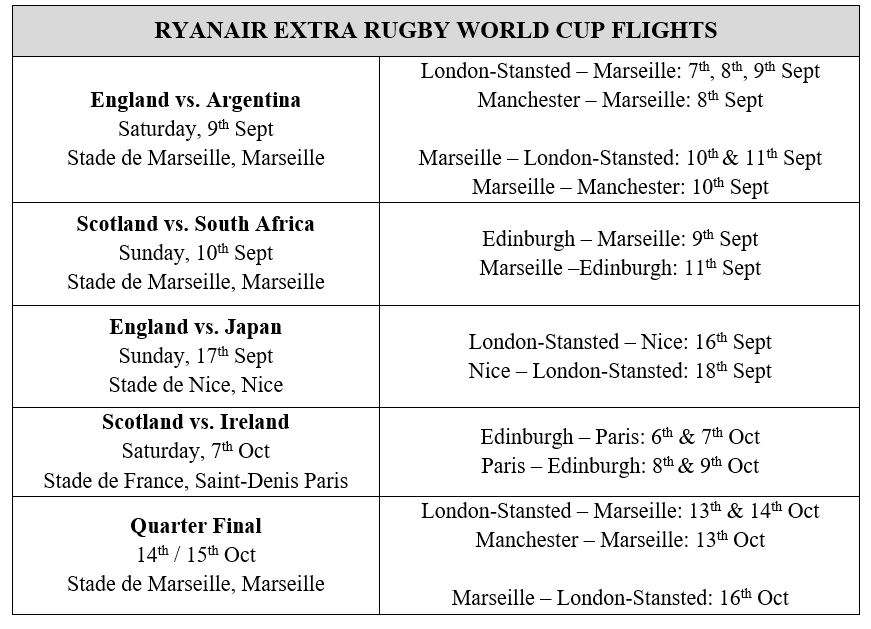 Dara Brady, the Director of Marketing at Ryanair, conveyed:
"We are witnessing unprecedented booking levels from rugby enthusiasts preparing to journey to this year's Rugby World Cup in France, which promises to be an extraordinary event. In honor of this much-awaited occasion, we are thrilled to announce the addition of extra flights between the United Kingdom and France, connecting key routes like Edinburgh to Paris, London to Marseille, and London to Nice, among others. This expansion aims to facilitate the travel of even more fans to and from the significant matches."
"As fans solidify their travel arrangements to witness their beloved teams compete in person, we strongly encourage all our customers to promptly access Ryanair.com and secure their bookings to avoid missing out on this remarkable experience," he further emphasized.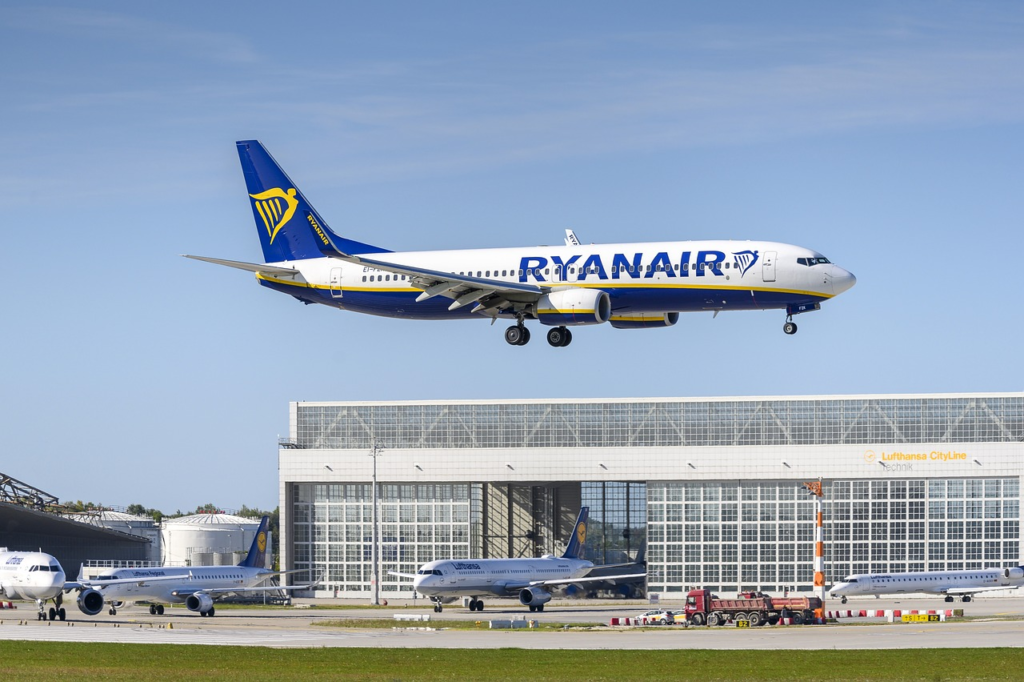 FR Denies Invasive Facial Recognition Claims
Ryanair (FR) has rejected the unfounded allegations presented by the "Online Travel UK" association concerning Ryanair's enhanced security protocols for passengers with bookings made through OTA bots.
Ryanair clarified that this policy has been carefully devised to establish direct communication channels with passengers, bypassing any intermediary OTA bots.
This approach ensures legal compliance and enables passengers to rectify their contact information, allowing Ryanair to effectively address any potential customer requirements related to flight modifications, refunds, and more.
Stay tuned with us. Further, follow us on social media for the latest updates.
Also Read: Indian Students Deported Back to Delhi from USA on Delta Flight – Aviation A2Z
Join us on Telegram Group for the Latest Aviation Updates. Subsequently, follow us on Google News.