ADELAIDE- Leading Middle East carrier Qatar Airways (QR) has been operating empty flights with Boeing 777s on a daily basis between Melbourne (MEL) and Adelaide (ADL), capitalizing on a regulatory loophole that permits additional flights to Australia.
These flights, known as Qatar's ghost flights, have been a widely acknowledged phenomenon in the aviation industry.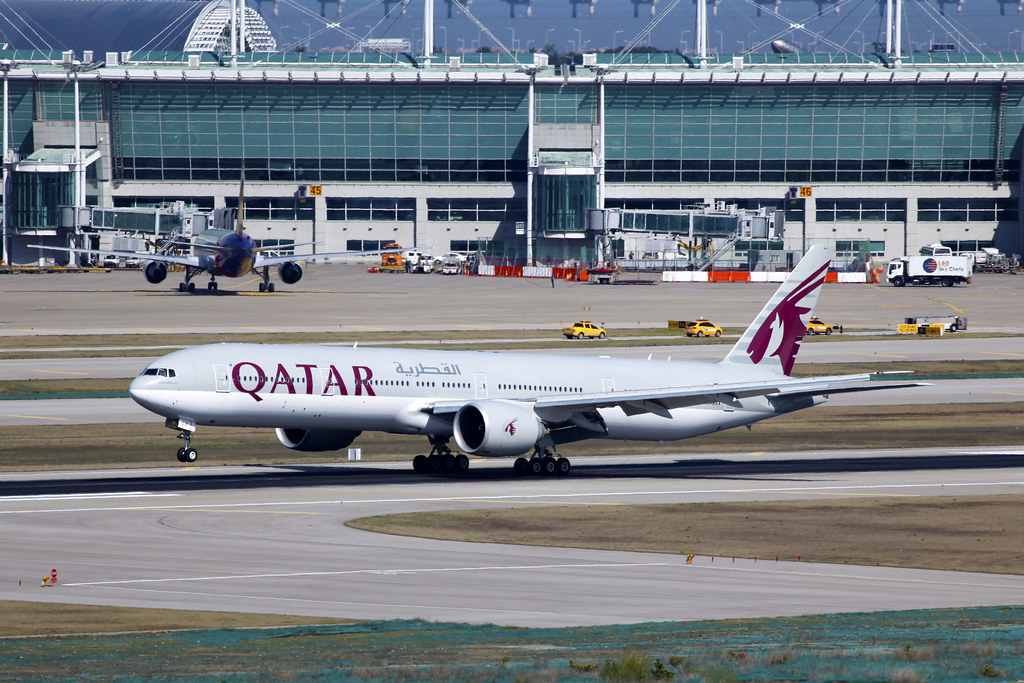 Qatar Airways Empty Flights
Insider sources in the sector suggest that these actions undermine Australia's stringent aviation regulations and disregard the law's spirit.
This is happening despite the fact that the Australian government, led by Albanese, has turned down the airline's formal request to expand its flight operations. The government is concerned that the proposed increased capacity might conflict with Australia's national interests.
Although the Qatari-government-owned airline's request for more flights was declined, it is presently operating under the constraint of running 28 weekly flights to Australia's major airports, which include Melbourne, Sydney, Brisbane, and Perth.
This allows the airline to maintain daily round-trip flights between Doha and each of these cities.
Nevertheless, the current bilateral agreement does not restrict the number of services that Qatar can operate to airports not classified as major.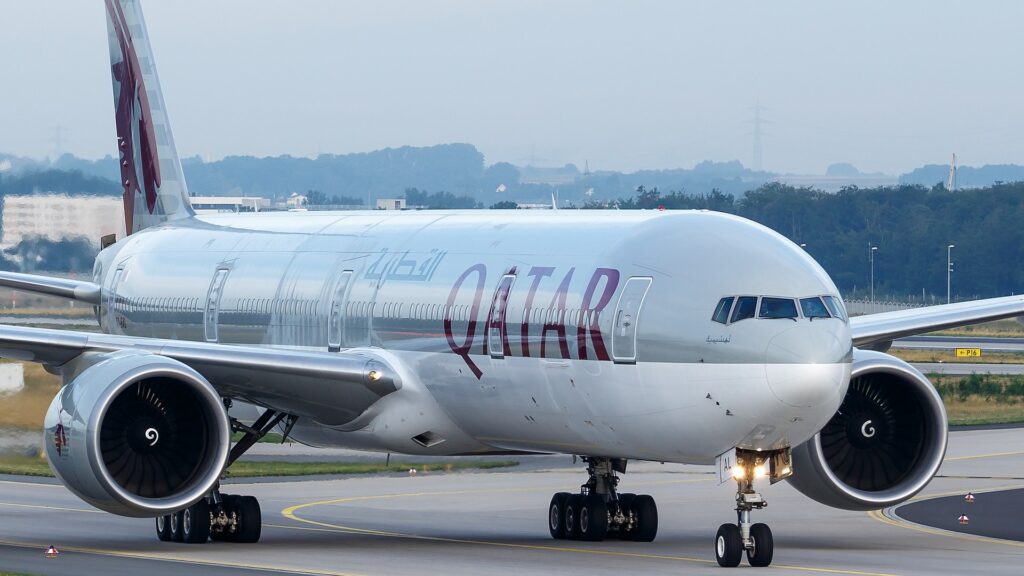 What's the Actual Issue?
In November 2022, Qatar Airways initiated an additional daily non-stop flight between Doha and Melbourne, cleverly utilizing Adelaide as the designated point of departure and arrival in Australia.
By deploying Boeing 777-300 on the Melbourne-Adelaide route, the airline adheres to the limit of 28 weekly services into major airports stipulated by the existing bilateral agreement.
Nonetheless, Australian aviation regulations prohibit the airline from selling tickets for the Melbourne-Adelaide leg to domestic passengers. Instead, only international travelers bound for Doha, who have selected the two-legged route rather than the separate Adelaide-Doha daily non-stop flight, can embark on this journey.
Upon arriving in Melbourne at 11:30 PM, most passengers disembark from Qatar's QR988 flight from Doha. However, those continuing to Adelaide must endure a lengthy six-hour layover at Tullamarine Airport's international terminal before the flight's 5:35 AM departure, owing to Adelaide airport's 11 PM to 6 AM curfew.
Conversely, the QR989 flight, heading outbound to Doha, departs Adelaide daily at 11:40 AM, lands in Melbourne 1 hour and 30 minutes later, and offers travelers a shorter 1 hour and 45 minutes layover in the international terminal before the non-stop journey to Doha.
According to Guardian analysis based on government flight data and corroborated by insiders with knowledge of the flights, passenger numbers on the inbound QR988 leg from Melbourne to Adelaide are typically minimal, averaging in the single digits or sometimes even carrying no passengers at all during the overnight layover.
In contrast, the outbound QR989 flight from Adelaide to Melbourne has garnered slightly more traction among travelers to Adelaide, maintaining an average of 20 to 35 passengers.
Given the remarkably low patronage on both Melbourne-Adelaide segments, these flights are categorized as ghost flights.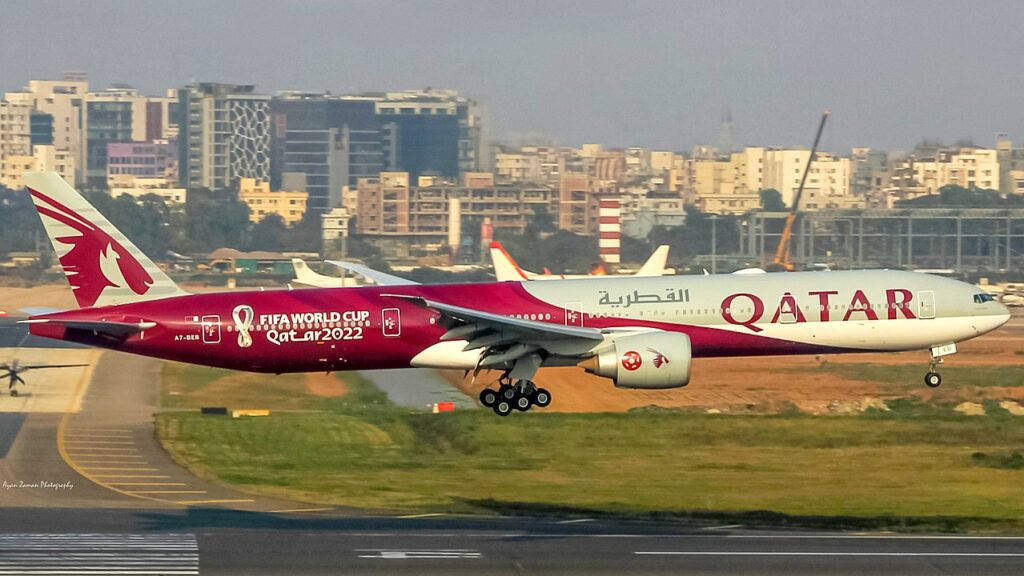 Repeated Violation
In the past, Qatar Airways operated an additional daily route between Doha and Sydney by designating Canberra as the final destination, utilizing the same legal provision.
While flights incorporating a secondary port can potentially enhance global airlines' connectivity to smaller Australian cities, the scheduling of QR988 and QR989 has led to a perception within the aviation industry that these flights primarily serve as secondary daily services for Melbourne, according to multiple sources.
This was evident when Qatar Airways launched these flights in November; during the initial weeks of the service, the airline did not offer tickets for the Melbourne-Adelaide segments to international passengers. The initial overnight layover exceeded 11 hours.
Australian Govt Frustrated by QR
In response to Qatar's exploitation of the legal loophole, the Department of Infrastructure and Transport has imposed a condition on the timetable approval for these flights on the mentioned route.
The condition stipulates that the flights must be available for sale to both passengers and cargo arriving and departing from Adelaide, according to a spokesperson for Catherine King, the transport minister.
The spokesperson further explained that the department now maintains ongoing surveillance over Qatar Airways' sales to ensure that the airline is adhering to this condition.
An insider from the industry commented, "The main intent is to reach Melbourne… They didn't even offer tickets [to Adelaide] initially. They were blatantly disregarding the industry and the regulations."
Despite the Albanese government's rejection of Qatar Airways' request to introduce 21 additional services into major airports, the extra flights will be allowed to continue.
This rejection has prompted allegations that Qantas (QF) benefits from the denial of Qatar's expanded air rights, as both Qantas and other global airlines remain restricted in increasing their international flight capacity to Australia. This occurs at a time when airfares are stubbornly high, and operator profits are reaching record levels.
Stay tuned with us. Further, follow us on social media for the latest updates.
Also Read: Indian Students Deported Back to Delhi from USA on Delta Flight – Aviation A2Z
Join us on Telegram Group for the Latest Aviation Updates. Subsequently, follow us on Google News.