ATLANTA- A scene of disorder unfolded at Hartsfield-Jackson International Airport in Atlanta, USA, during the night. Many flights faced cancellations and delays due to adverse weather conditions impacting air travel in the northern region of Georgia.
Currently, the tally of disruptions stands at 240 flights canceled and an additional 174 flights rescheduled, reports Avionews.
Atlanta Airport Flights Cancellations and Delays
The severe weather experienced on Sunday had widespread effects on airline operations across the southeastern United States.
As the inclement weather is anticipated to persist into today, travelers are urged to stay updated on their airlines' operations for the latest information regarding flight statuses, as communicated by the manager of the Atlanta airport.
Airport authorities advised travelers on Monday to stay informed about their flight status through their respective airlines, as the weather conditions had an impact on flight operations throughout the Southeast, reported Atlanta Journal Constitution.
Widespread thunderstorms are expected to envelop the metropolitan area by late afternoon, particularly around 5 p.m. Although the weather was mostly clear in metro Atlanta on Monday morning, the region is under a Level 3 out of 5 risk for severe weather.
The primary concern is the potential for damaging wind gusts up to 60 mph, as meteorologist Brian Monahan of Channel 2 Action News indicates.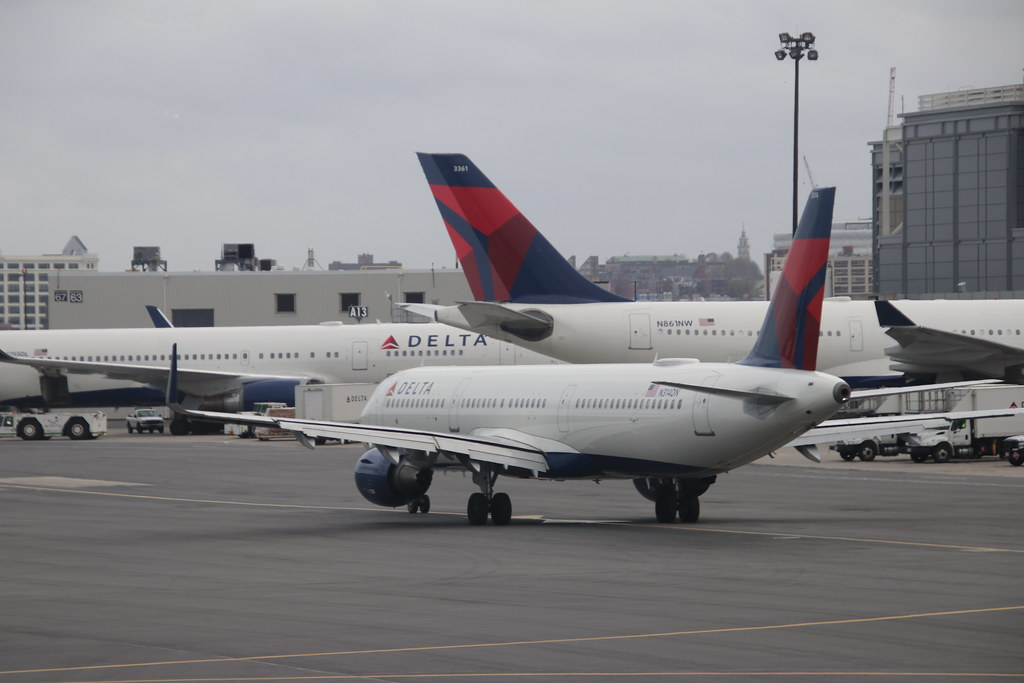 Delta's Major Hub
Delta Air Lines, headquartered in Atlanta and operating its largest hub at Hartsfield-Jackson Airport, reported the highest number of flight cancellations compared to other airlines on Sunday and Monday, as per FlightAware data.
This encompassed over 300 Delta flights canceled on Sunday and over 270 on Monday. Among these cancellations on Monday, there were departures affected by both the morning and afternoon schedules.
Delta stated its primary focus is on safely reorganizing its operations after encountering three instances of disruptive thunderstorms at its main hub in Atlanta. The airline extended apologies to its customers who experienced delays due to the impact of the storms on the previous day.
Air traffic control implemented ground stops on Sunday afternoon and evening, temporarily halting incoming flights. During this time, departure delays escalated to nearly two hours at a certain point.
Another ground stop was enacted late Sunday night due to the heavy volume of flights.
Stay tuned with us. Further, follow us on social media for the latest updates.
Also Read: Indian Students Deported Back to Delhi from USA on Delta Flight – Aviation A2Z
Join us on Telegram Group for the Latest Aviation Updates. Subsequently, follow us on Google News.