LONDON- Flag carrier British Airways (BA) has been making concerted efforts to restore its status as a premium airline, seeking to reverse the effects of cost-cutting measures implemented during the tenures of CEOs Willie Walsh and Alex Cruz.
However, the inclination towards cost-saving remains ingrained within the company's culture. A fresh initiative, ostensibly aimed at conservation, has emerged, reducing the quantity of food provided on flights.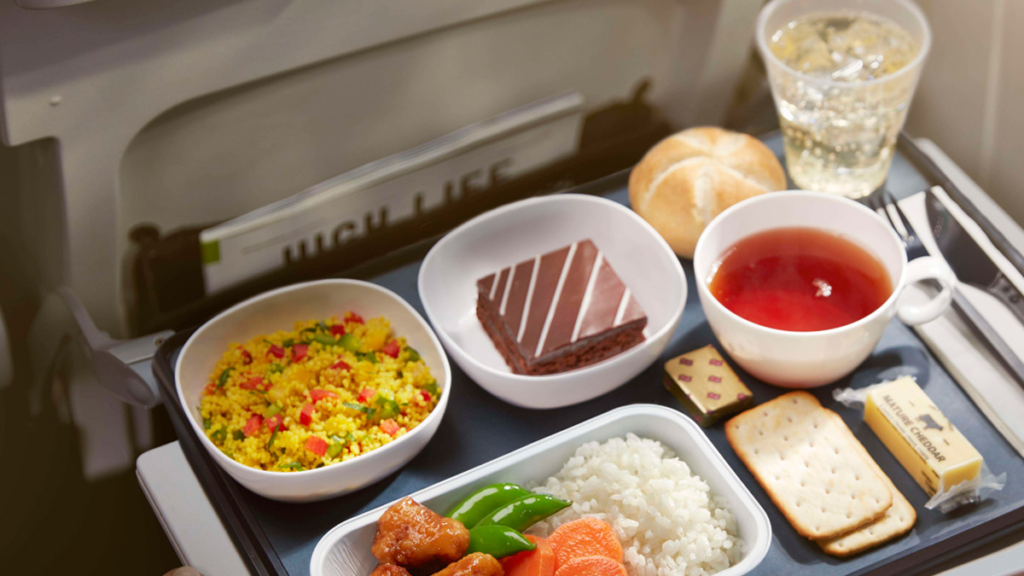 British Airways Onboard Food
As per an internal memorandum circulated within the organization, there will be a departure from the previous practice of loading sufficient catering to cater to all passengers.
This strategy is premised on the assumption that certain passengers may opt to forgo meals in favor of rest. This adjustment is also positioned as a means to curtail wastage.
The consumption of food during flights falls short of the quantity loaded, resulting in excess waste.
While it is possible to make estimates and develop predictive models to determine the required amount of food, past trial initiatives conducted by British Airways have resulted in instances where flights did not have an adequate supply of food for all passengers.
Experimentation
In the upcoming weeks, British Airways will experiment with this concept by implementing a practice of not loading an adequate number of meals for each passenger on specific late-night and early-morning flights.
An internal memorandum outlined that the primary objective of this initiative is to tackle the substantial accumulation of food waste that typically occurs at the conclusion of extended long-haul flights.
Despite this intent, sources from within British Airways suggest that earlier endeavors aimed at curbing food wastage resulted in instances where passengers were left without sufficient meals, as the available quantity was insufficient to accommodate everyone who desired to eat.
Other Carriers Using A.I.
British Airways will not be the sole airline adopting the practice of loading food at a ratio that is less than 1:1 to the number of passengers.
In fact, some enterprises leverage artificial intelligence to monitor the amount of unconsumed food on each flight and forecast future consumption trends, aiming to diminish catering waste and cut expenses.
This situation serves as a noteworthy reminder that a ticket for a flight offering meal service does not necessarily guarantee a meal for each passenger. Rather, it grants access to food only if any remains available when the crew reaches the respective row.
British Airways provides the following statement:
We remain committed to enhancing our catering offerings and are dedicated to delivering delightful food and beverages that our customers appreciate.
Simultaneously, we are actively engaged in efforts to minimize food waste. We are in the process of assessing the meal-loading procedure for flights that display consistent instances of food waste, all while ensuring that every customer requesting a meal is accommodated.
Stay tuned with us. Further, follow us on social media for the latest updates.
Also Read: Indian Students Deported Back to Delhi from USA on Delta Flight – Aviation A2Z
Join us on Telegram Group for the Latest Aviation Updates. Subsequently, follow us on Google News.